Is Queensland the home of Australia's favourite family?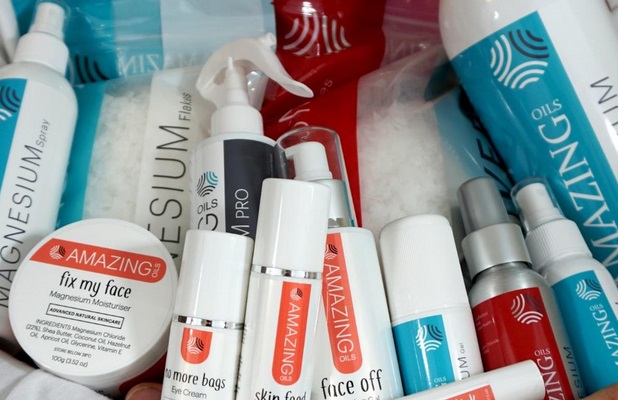 Family Operated Sunshine Coast Company, Amazing Oils, Announced as National Finalist in Kochie's Business Builders' Favourite Family Business Search
Amazing Oils, a family run and operated Sunshine Coast company specialising in magnesium chloride health solutions, is announced as 1 of 11 national finalists in Kochie's Business Builders' 2018 Favourite Family Business search. Personally nominated by Sunrise host and entrepreneur, David Koch, Amazing Oils is recognised for their innovative research and application of naturally occurring magnesium from Australian salt lakes.
Established in 2012 in response to a terminally ill family member, Amazing Oils has created an extensive range of topical pharmaceutical grade magnesium products designed to aid in the relief of pain associated with fitness related injuries, cramping, restless legs, insomnia, headaches, migraines, joint pain, PMT, mild skin irritations and stress. Operated by family of four yoga teachers, Lee, Uma, Shalm and Grace Harold, Amazing Oils is stocked in over 3,000 retailers across the country and provides 15 in-house employment opportunities for local Queensland residents. In addition, Amazing Oils has also partnered with not-for-profit organisation, Endeavour Foundation, to create job prospects for people living with disabilities.
Spanning over 1 million unit sales since launch and over 1,000 positive reviews, Amazing Oils has donated hundreds and thousands of dollars, including product and hampers, to a range of causes and events including but not limited to: Children's Hospice Hummingbird House High Tea, Pink Ribbon Breakfast for Cancer Council, the annual Noosa Triathlon, Ironman Championships and Westpac's Massage on the Mountain.
Amazing Oils is also raising much needed funds for current and upcoming events including Cancer Council's Girls Night In, Movember, and the 2019 Costa Rica Trek. We feel honoured to be a finalist in Kochie's Business Builders' Favourite Family Business search," said Amazing Oils brand manager, Shalm Harold. "Regardless of the voting, we already feel like winners for having such loyal customers and being able to make a real change in the lives of so many Australians."
According to Kochie's Business Builders, small businesses are the lifeblood of Australia's economy with approximately 70 percent, or 1.5 million, being run by local Australian families. The winner of Kochie's Business Builders' Favourite Family Business is announced publicly on Tuesday, 4

th

December 2018 and will receive national exposure via a televised segment on Kochie's Business Builders, including invaluable business support by David Koch himself.

To vote, Australians are encouraged to visit www.kochiesbusinessbuilders.com.au
by Monday, 3
rd
December 2018.
To learn more about Amazing Oil's extensive range of health products, please visit www.amazingoils.com.au.
For all interview requests and story opportunities, please contact BlackSixteen Agency.