Qualifications for Sydney's Roofing Industry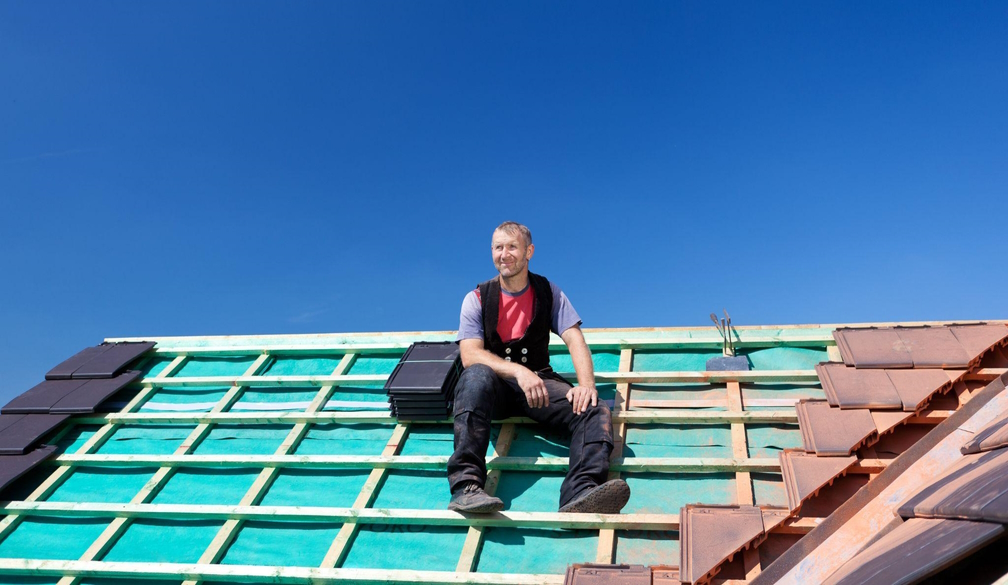 Skills and Certifications for Sydney Roofers

The roof is an essential part of any building. Without it, we would suffer the wrath of the harsh elements of nature. However, for the roof to achieve the intended goal without disappointment, it must be constructed skillfully. This makes roofers special because they help shield us from the elements; they are not afraid of heights and have a keen eye for detail to ensure they do a great job.
Roofing is a highly specialised field that requires specific skills and certifications. In Sydney, as is in many parts of the world, roofers are in high demand. Contractors need them to help build new construction projects and to maintain and repair existing roofs. In the following paragraphs, we discuss the skills and certifications required to become a successful roofer in Sydney.


Skills for Successful Roofers
Suppose for a moment, you are a prospective homeowner searching for a contractor to materialise the home of your dreams. Naturally, you'd want a team of qualified professionals with sufficient experience.
Some homeowners prefer to hand over the project to one contractor to take care of all the aspects, from the foundation to the furnishing. But on the contrary, let's assume you want to subdivide the contract into phases of the project. For example, you may want a local roofer in Sidney, with a team handling different sections: one contractor for the foundation, and another for the walls.
You may want a specific team of professionals for each phase because you believe it is the best way to achieve the best results. In that case, you'd like the contractor to tick specific boxes that matter to you. So, what would be the best personal qualities of the professionals working your roof? Our suggestions include the following:
· The ability to persevere through physically and mentally challenging situations.
· The ability to prioritise safety – they should be aware of potential hazards and take the necessary precautions to prevent accidents.
· Critical thinking – the ability to analyse problems, identify the root cause, and develop solutions to prevent further issues.
· Have an outstanding ability to manage time.
· Be flexible and be able to work around changes in the schedule, such as working overtime or on weekends to complete a project on time.
· Be professional at all times.

Certifications Required
As someone looking to become a roofer then, do you need specialised training? To many, roofing skills may appear mundane because, after all, there is nothing special roofers do other than hitting nails with hammers and so on, right? Wrong! Roofing is a sophisticated profession and can be challenging, especially for those without the necessary qualifications. Here are some qualifications required to work legally as a roofer in Sydney:
1. Certificate III in roofing
This certification equips holders with the knowledge and skills to install, repair, and maintain different types of roofs. Learners cover topics like workplace safety, construction regulations, and building codes during the course.
2. Construction induction card
All personnel working at a construction site in Australia must obtain a construction induction card (CIC), also known as a white card. It signifies that you have completed all required training and can safely and efficiently work on various job sites.
3. Apprenticeship
Although class-based learning equips you with crucial information, it may not help if you cannot translate the knowledge into actual tasks. This is where apprenticeship comes in. As a roofer in Sydney, most contractors will require you to show evidence of apprenticeship because only then can they establish your suitability for the job. An apprenticeship is a structured training program that emphasises acquiring tangible skills. Usually, apprentices receive certifications at the end of the program as evidence of successful completion of training.
Roofing is not just a job; it's a craft requiring great skill and expertise. However, a roofer must be passionate about working with their hands and enjoy being outdoors to make it more fulfilling. More importantly, it would be best to have specific skills and certifications to become a successful roofer anywhere in Australia.
Whether you are just starting out or looking to expand your skill set, there are countless opportunities to learn, grow, and excel. So, if you're ready to take your career to new heights, join the ranks of skilled roofers in Sydney and help build the city's skyline, one roof at a time!