What Are Coffee Roasters and Why Do You Need One?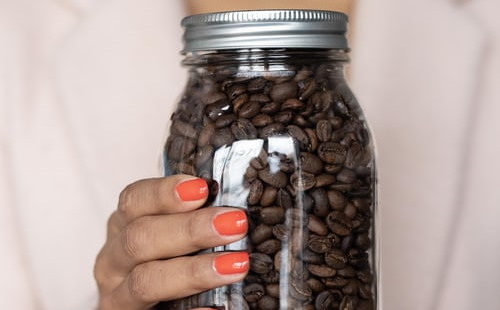 Australia is one of the countries where one can find fantastic coffee. Not only is the country blessed with gorgeous beaches and marine life; it is also rich in unique landmarks. If you visit Sydney, you will see the iconic Sydney Opera House, as well as the Massive Darling Harbour, which is popular among tourists. There are many pubs and cafes in the area where tourists can relax while enjoying the magnificent view of its landmark.
Almost every street has a coffee shop you can hang out in. But would it not be better if you make and serve coffee in the comforts of your own home? To make the coffee experience much more unique, you should look for and find the best from the coffee roasters in Sydney. But what are coffee roasters and why do you need them today?
What Is Coffee Roasting?
Coffee roasting is when you heat coffee seeds to expand the beans' aroma and flavour. Before the coffee bean gets roasted, it is green in colour and even tastes grassy. Roasting is necessary to get the highest solubility of the coffee beans. Solubility is what makes a great coffee.
What Does a Coffee Roaster Do?
The most apparent thing that coffee roasters do is that it applies heat to the coffee beans. However, it is not that simple. You do not just put the beans into the coffee roaster and let it roast until it is brown. If the coffee roaster takes too much time to roast the coffee beans, it will not be a great cup of coffee. Accordingly, the roasting should be around 10 to 15 minutes. And in those minutes, there can be changes in temperature, airflow, and humidity. These little factors can do so much to the result of the coffee beans. That is why a person handling coffee roasters should do it with such precision.
So if you are roasting coffee at home, buy a small coffee roaster to do experiments first. Successful coffee roasting involved writing down the time, the temperature, and other variables. It is all about trying and testing it out now and then until you get the right blend that you like. After finding out what you want and how to roast coffee, you can search for bigger coffee roasters.
Why Do You Need It?
If you have a coffee roaster in the comforts of your home, you can make coffee that is up to your taste and standards anytime. There is a possibility that you will not find anything like it outside of your home.
Another factor that you should consider as to why you need a coffee roaster at home is that it will always be fresh. Who doesn't like freshly roasted and freshly brewed coffee? Imagine waking up in the morning and whipping up this great smelling beverage because you have a coffee roaster at home. The roasted beans remain fresh for around 2 to 3 weeks, so buying the coffee beans in small amounts and roasting them from your home would guarantee that you are drinking fresh coffee.
Green coffee beans are also relatively cheaper than the roasted ones, so saving money is a plus when you own a coffee roaster.
Coffee is a staple in many households. Sometimes, you think you know everything about coffee because you always drink them and buy them from good coffee shops. However, when you have your beans and coffee roasters at home, you can learn more about coffee. You will understand better, what goes into the process of making coffee so you can appreciate it more. So, search and choose the best one from the coffee roasters in Sydney, and enjoy 'your' cup of coffee.
Author Bio: Ester Adams is an experienced independent content writer with a demonstrated history of working in the writing and editing industry. She is a multi-niche content chef who loves cooking new things.