Commercial Painting Services That Will Transform Your Business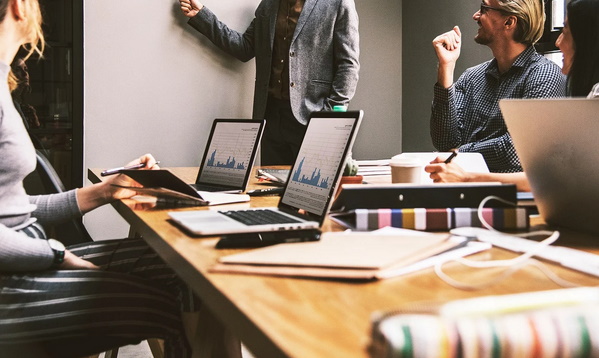 Many business owners are looking for creative ways to improve the look of their businesses and increase revenue. Investing in a good curb appeal that will likely generate more people is not a bad start. And why not step up a little if you want your customers to remember you, especially if you are a competing business?
Commercial painting services refresh your dated exterior. When you invest in commercial painting services, you can give your business a more professional appearance, making customers want to do business with you.
Let's see how commercial painting services can transform your building's aesthetics and business. 

What Could I Get From Hiring Commercial Painting Services?
As an investment, your business keeps growing financially and physically. To get more benefits rather than problems, any business owner must spend time and effort taking good care of their building. You may not own a commercial building but still, have a store or a dedicated space for your business that is your responsibility to maintain and boost the appearance.
For example, a bright and smooth finish at the entrance of a pet grooming salon or a freshly painted storefront of a coffee shop is welcoming to customers and will attract them into your business. The same fresh coat of paint that benefits your customers can also help protect you because it reflects what kind of business owner you are by putting much value into your property.
Whilst thinking of expanding, it is better to check out first the exterior condition of your commercial building. Do they need a repaint? Faded exterior wall paint fades through weathering.
For interior paint, common problems include:
* Moulds and mildew growth

* Water damage

* Chalking and peeling due to poor quality paint
Though you cannot control this, choosing the correct paint colour for the exterior and interior saves you time and money. 
To avoid experiencing these problems, hiring a commercial painting service can offer you the following:

Protection from Unforeseeable Expenditures
From the moment that you hire a commercial painting contractor, you are assured that what they do will last for a long time. They use top-notch materials and professional painters with unparalleled skill, providing quality service that protects your property.


Your location may be at the centre of all the action, but if your business just blends with the rows of buildings, you may not get the attention you need. A fresh coat of paint on your exterior can boost engagement. Prospective clients and customers will check your store if you have a strong curb appeal.


Improve Employee Productivity and Morale
Dull paint also creates a negative impact on the productivity of your employees. An office should be bright and spacious to motivate employees to be efficient. If you are sceptical about what colour to pick for your business,

 

commercial painting services

can also help you besides the many benefits they offer.
If you already have a brand colour existing for your business, then commercial painting contractors will highlight it with the best kind of paint that will reflect your business attitude.
Whilst a commercial building can last for decades, you must maintain it regularly to ensure it will last even longer.
Commercial painting services can help your building look more attractive, contemporary and appealing to potential customers. No matter the size or scope of your project, a commercial painting service can help you attain your goals.
What other services a commercial painting contractor offers besides painting the walls of your interior and exterior business?

Commercial Painting Services
Your building is one of the first things customers and clients see when they visit or drive by, so it must send the right message. The appearance of a business says a lot about its reputation, so don't underestimate the power of a fresh coat of paint! 
A high-quality commercial painting job will make any business look more polished and put together. It can also send subtle messages to customers about your attention to detail and commitment to quality. A fresh coat of paint also allows you to put up new signs or banners. 
Now that you've decided to hire a commercial painting contractor, do they just paint your business's interior and exterior walls? What else do they offer that you can avail yourself of to increase your company's value?
Remember that not all commercial painting contractors perform the same quality, so business owners must do their homework before selecting one.
Check out some of the services a commercial painting company can offer.
Varnishing and wood restoration

Wallpapering

Lead paint removal

Epoxy removal

Colour consultancy

Murals

Heritage restoration

Anti-graffiti protection

Texture decorative finishes

Electrostatic spraying
To sum it up, Investing in a quality commercial painting service can do wonders for your property. It's no secret that first impressions last, even in business. One of the best ways to ensure your property makes a good impression is by keeping the paint fresh and up to date. 
Not only will it help improve curb appeal, but it can also help protect against weather damage and other wear and tear. And if painting is done regularly, it can extend the life of your commercial property.

Bottomline
Hiring a reputable and qualified company can increase your business's value without breaking the bank. Check out some of the services a commercial painting company can offer so you can start thinking about what would be best for your company.
If you want to get the attention your business wants, it might be time to consider hiring a professional painter. And if you're in the market for a commercial painting company, ask about all the services they offer—you may be surprised at just how much they can do for you!
Sources:
http://www.calicoweb.com/blog/2018/05/09/why-a-commercial-painting-service-is-the-refresh-your-business-needs/
https://www.signstage.org/how-commercial-painting-companies-can-transform-your-business-space/
https://www.andersonpaintingnc.com/blog/improve-your-businesss-curb-appeal-with-these-5-commercial-painting-services