6 Fail-Proof Ways to Increase Employee Engagement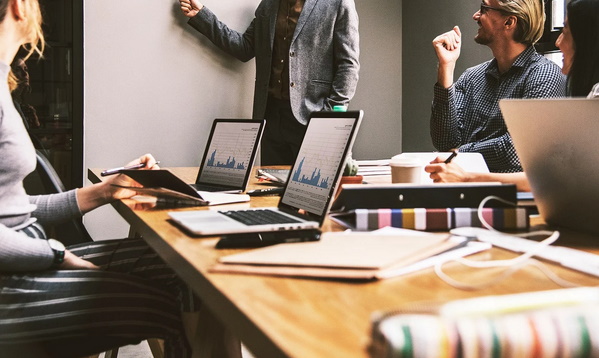 Employee engagement is the level of interest, enthusiasm, and commitment employees show to their organization. It's also a measure of how well they fit with the company culture, which can have effects on an employee's job satisfaction and performance. Here are 6 fail-proof ways you can increase employee engagement in your business.
Provide Opportunities for Input
Companies engage employees in different ways. Some will create a webinar for their employees to attend every month. Others use surveys to collect feedback from employees about the company's practices and policies.
Some companies even have the policy to meet with employees one-on-one to discuss their issues. PR experts believe that these conversations are more effective than a webinar or a survey because it is easier for the employee to provide insight on what they want from the organizations.


Give Feedback
It is important to give feedback that is specific to the employee's needs, interests, and strengths. It's also important to be open about what you see as their weaknesses so they can grow in those areas.
Feedback can be tricky to give without bias, but with the right PR agency at your side, the process will go smoothly. PR agencies will provide you with a third-party perspective and can help guide conversations between leaders and employees. They are the perfect go-between for feedback that takes into consideration both parties' goals and interests, resulting in an increase in employee satisfaction as well as making sure everyone is on track to meet company expectations.


Be Flexible with Working Hours/Conditions/Location of Workplace
The pandemic has changed the way we work. Gone are the days of having to show up at a certain time and do everything they tell you without question or hesitation. Employers must be willing to change with the times, which means changing their working hours and conditions to ensure employee engagement and productivity.
Employees themselves must also be willing to change and adapt their working hours, conditions, and location of the workplace according to what is best for the organization.


Allow Professional Development
Professional development is not only a way to keep your employees engaged, but it's also a great way to keep them fulfilled. It can be as simple as providing access to different learning avenues and opportunities, such as taking courses online or attending seminars and workshops.
Additionally, you can encourage your employees to participate in company-sponsored activities that allow them to engage with one another and learn from each other.


Create a Positive Environment
The first step is to find out what employees' needs and expectations are. For example, do they need more recognition and acknowledgment for their work? Do they need more training and skills development or tuition reimbursement? Once you identify the unmet needs, develop ways to address them through your company's policies.
Sometimes it can be as simple as a sincere thank you or a pat on the back. Other times, employers may need to offer compensation for tasks to maintain engagement among their employees.


Encourage Social Interactions
Encouraging social interactions has been shown to increase employee engagement. One way to encourage social interactions is with a company outing where employees from different departments can interact and foster relationships.
Further, by encouraging social interactions, you can also reach out to your millennial generation who are looking for collaborative workplaces as opposed to top-down management structures. This is key in increasing employee engagement levels across the organization.


Conclusion
When employees are allowed to voice their opinion, there's a greater chance they'll feel included in decision-making. They also have more of an incentive to remain hard working and engaged in what they're doing because it feels like something that matters.
When managers keep these points in mind while looking for ways to increase employee engagement at work, they can create an environment that will have a positive impact on their company as well as the employees.