5 Tips for Lighting Your Home Office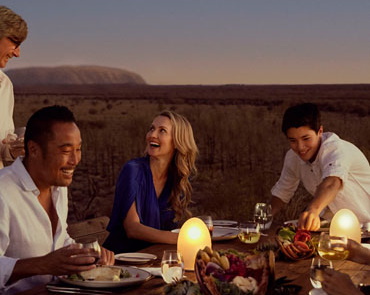 One advantage of working from a home office is the ability to customise the lighting in your workspace to suit your preferences. Good office lighting can give you energy and help you be more productive throughout the day. In addition, it's essential to light your office well if you meet with clients in person or over video. However, with so many options available, you may not know the best way to illuminate your work area, so here are five tips for lighting your home office.


Define Your Lighting Needs
The first step in upgrading your home office lighting should be to assess your workspace and current lighting needs. In general, you should try to have brighter illumination near your desk or workspace and ambient lighting throughout the rest of the office. Try to find lighting that is neutral and bright without being overly harsh to keep you energised. Next, consider how the nature of your work affects your lighting needs. For example, if you take a lot of video calls, you may want a desk lamp to light your face. You also might purchase a decorative lamp to illuminate your background.


Utilise Natural Light
If you are fortunate enough to have abundant natural lighting, you should try to maximise it. Place mirrors in corners or across from windows to reflect illumination around the room. Use translucent shades or curtains to let in plenty of light even when you keep the windows covered. You can move your desk next to or across from a window so that your work area is full of natural light. Avoid using too much dark wood or fabric in your office, and try adding reflective or shiny decorations to catch the sunlight. You can even paint your workspace a soft, light colour that will brighten up nicely during the day. Just make sure you have plenty of lighting options for cloudy days or those times when you've got to work into the evening hours.


Illuminate Your Workspace
The area where you do the majority of your work should be the most well-lit part of your office. A classic desk lamp brings focused illumination to your workspace. However, if your desk already is home to a computer and other electronic devices, you might have trouble finding a place to plug in anything more. In that case, have you considered battery operated lamps? There are various styles of cordless LED lamps that provide the bright, neutral light you need to stay productive at your desk from morning until night.


Create an Ambient Glow
Further away from your desk, you still want your office to have some ambient illumination. Depending on the size of the room, you may want to add more lighting to accomplish this. Overhead lighting can be bright, but sometimes it is too harsh. A table lamp, especially one that diffuses light downward, can be used to create a softer glow. In addition, you can have greater freedom with the placement of your lamps if you look for battery operated LED lights as you don't need to plug them in. Another advantage of cordless table lamps? You can easily move them to suit your changing needs throughout the workweek.


Match to Your Decor
Lamps come in a wide range of styles, from elegant and traditional to funky and modern. When adding new lighting to your home office, try matching the lamps to your existing style. If you have a lot of tech devices and sleek, contemporary furniture, you might like some chic and minimal that will blend in with your set-up. A more traditionally furnished office may look better with lamps that have a classic shape and design. You can also use lighting to add new energy to your space. For example, if your office is rather neutral and you'd like to change that, a new lamp can be a fun way to add a pop of colour to your workspace.


Poor lighting, whether too dim or overly harsh, makes it more challenging to stay productive and accomplish things. Get the most out of your home office by maximising your natural illumination and adding lamps to your desk and around the room. Make sure they suit your style of decor and consider battery operated lights for their ease of use and mobility.