Starting A Business: The Types Of Jobs You Can Do Using Only A Mini-Excavator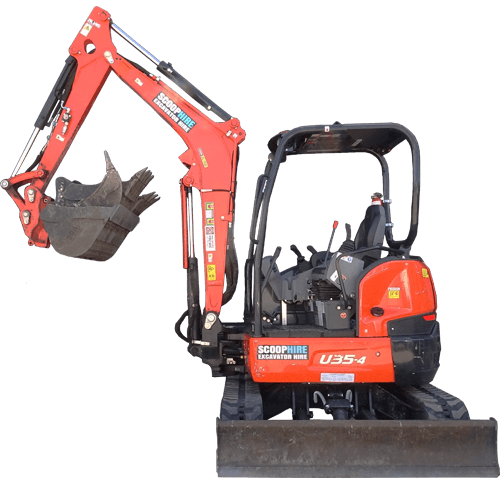 Compact excavators are efficient little digging machines but they can be so much more than that. It takes a little imagination and a few attachments that will allow you to perform a variety of tasks other than just digging. Here are five ideas you might want to exploit to make some profit from your mini excavator when you are in between jobs.
First things first, let's deal with the most obvious way of making money with your mini excavator – renting it out. Renting an excavator is straightforward, you just need to find out what the
mini excavator rental prices
are in your area. There are costs associated with this though. You need to post ads on website publications or the local newspaper. You still need to repair the machine, maintain it and pay the insurance cost. You still need to figure out the storage between jobs. Renting out your equipment makes sure that it doesn't sit idly and you can still use it for your own projects when you need to.
1. Small demolition jobs
You can do small demolition jobs. Because of its size, a mini excavator can only handle certain sized jobs. It is dexterous and works well for going in between small spaces and knocking down some small structures. These could be anything from sheds, fences, decks and garages. It would cost less for someone to hire a mini excavator for a small demo job rather than having to call an entire construction. Again, you have to post ads and even advertise on social media. In your adverts be sure to include pictures of your machine and any pictures of previous jobs. People need to know that you at least have enough experience not to accidentally raze adjoining structures because you don't quite know your way around a demo job.
2. Snow removal
If you live in an area that gets a lot of snow, there are probably thousands of people who would appreciate someone shoveling the snow from their driveways. It's a quick and easy job to do and you can charge as much as $50/hr.

3. Clear building rubble
You can rent out your excavator to clear out rubble that people have in their yards from projects like renovations etc. It could also come in handy when people do landscaping jobs. Clear out garden debris with your mini-excavator.
4. Dig swimming pool holes or hot tubs
If you have some technical knowledge, you can charge a sizeable amount of money to dig swimming pools and hot tubs. You might have to cultivate some relationship with pool installation companies. It will take some days to get excavation done.
5. Offer loading and unloading services
There are businesses that need help with loading and unloading sand, gravel and a range of other materials. And just like other rentals, the best way to go about t is to take out ads, ask local businesses who might need your services and attend your networking events.
You can make good money with a
mini excavator hire
or purchase if you know the industry, you have some technical expertise and good business sense.