Dr Jim Hungerford wins state award for Business Leadership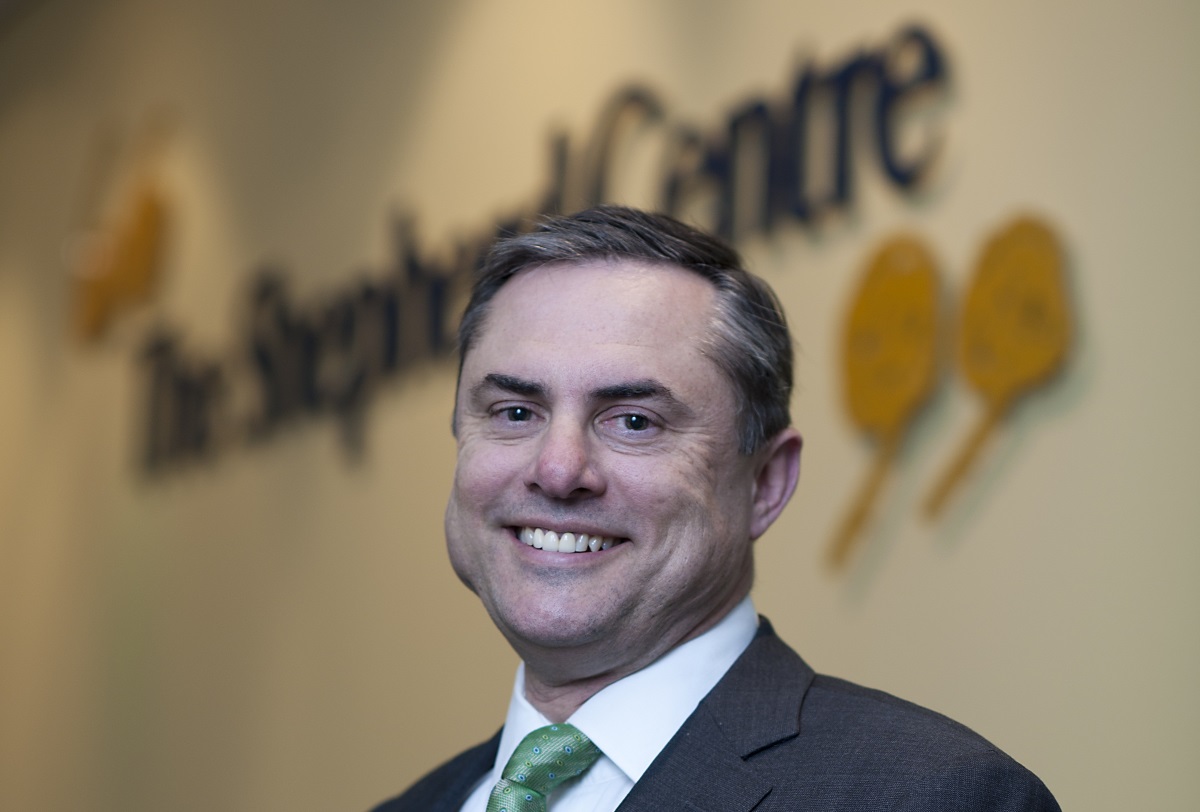 CEO of The Shepherd Centre, Dr Jim Hungerford was awarded Outstanding Business Leader in the NSW Business Chamber State Awards on Friday evening. A global leader in early intervention for children with hearing loss, The Shepherd Centre was also a finalist in the Excellence in Business category.
The Shepherd Centre provides therapy, services and workshops to ensure children who are deaf and hearing impaired can achieve the best possible listening and speaking outcomes, as well as supporting the community around the child to aid in their development.
Announced at a special gala dinner at Sydney's Luna Park and attended by NSW Premier Gladys Berejiklian and Sydney's Lord Mayor Clover Moore, the awards recognise unique business people and the diverse and forward-thinking organisations the state has to offer.
The Outstanding Business Leader category, "Recognises those who demonstrate outstanding entrepreneurial spirit, strategic business direction and innovative ideas, whilst providing inspiration to a new generation of upcoming business leaders," said Stephen Cartwright, CEO of the NSW Business Chamber.
Dr Jim Hungerford, CEO of The Shepherd Centre, says of the accolades, "I am remarkably humbled by the win and it really is a testament to the hard work of not only our team, but also of the children with hearing loss and their families."
"We work from six locations across the state of NSW, The ACT and Tasmania and have the capacity to treat children regardless of location via our teleintervention and online support. For every child The Shepherd Centre sees there is another child in Australia that goes without services. This year alone we've launched two exciting initiatives that will help address this gap."
"The first being our VR experience, which places the user into a 360° school setting as child with moderate hearing loss. The experience provides insight into the isolating nature of hearing loss and why early intervention is crucial. The opportunities have been profound, with clinicians using it as an education tool, to raise awareness with potential donors and fellow organisations, and to advocate for our children with government."
"Secondly we recently commenced interim services in Campbelltown while we fundraise to build a new flagship centre in the area. We are committed to bringing our world-class services to the burgeoning population of the Macarthur region."
The cost per year per child for these essential services is almost $20,000 and only 30% of this is government funded. The Shepherd Centre relies on fundraising to help the more than 500 families who turn to them each year and close the gap in access to these critical services.
Dr Jim Hungerford and The Shepherd Centre would like thank the NSW Business Chamber for the award and accolades. A full list of winners can be found at:
https://www.nswbusinesschamber.com.au/Media-Centre/Latest-News/November-2018/THE-AUSTRALIAN-REPTILE-PARK-NAMED-2018-NSW-BUSINES
For further information on The Shepherd Centre visit www.shepherdcentre.org.au
About The Shepherd Centre:
The Shepherd Centre is a NSW-based not-for-profit organisation specialising in early intervention to help children who are deaf and hearing-impaired develop spoken language skills. Since its foundation, The Shepherd Centre has opened up a world of sound for more than 2,000 children who are deaf or hearing impaired.

The organisation is recognised as a world leader in the field of Listening and Spoken Language early intervention, providing families with assistance to develop their child's speech, so they can reach their full potential.

The Shepherd Centre relies heavily upon fundraising and donations to support the more than 500 Australian families who turn to them for help each year. The services cost nearly $20,000 per year per child and the funds donated help give deaf and hearing impaired children access to critical services. More information: www.shepherdcentre.org.au.