What To Do If Your Phone Is Lost Abroad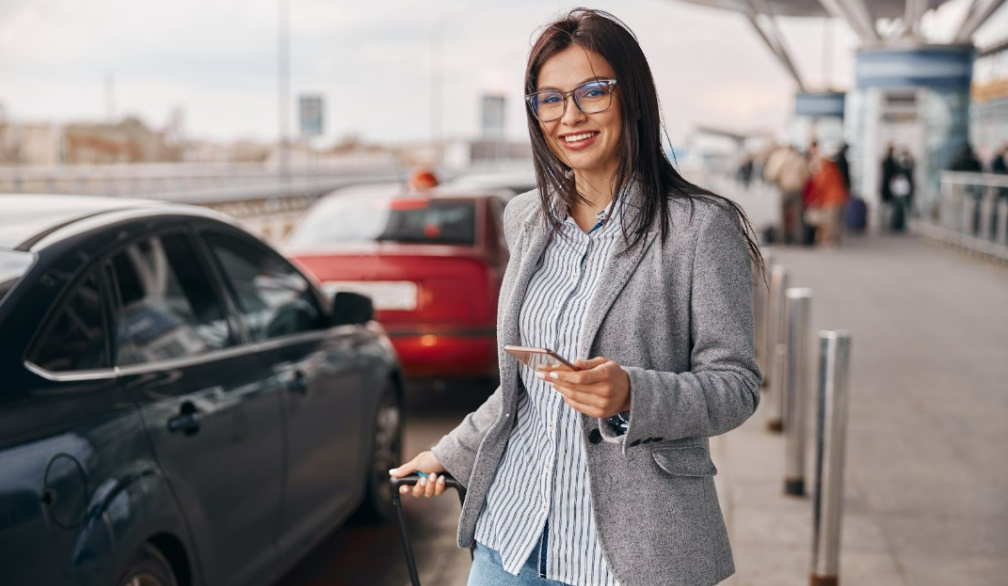 Tips For Travelers: What To Do If Your Phone Is Lost Abroad
We have all been there. You are traveling abroad, taking in all the new sights and sounds, when suddenly you realize your phone is nowhere to be found. Panic sets in as you try to remember where you last had it. Our author Jessica gives us a comprehensive guide on what to do if your phone is lost or stolen abroad, from preventative tips to finding it remotely.
If this happens to you, don't worry - Our author Jessica gives us a comprehensive guide on what to do if your phone is lost or stolen abroad. Keep reading for helpful tips and tricks that will make recovering your device much easier!
What To Do Once You've Realized Your iPhone is Lost or Stolen
If you're reading this, you've already realized that your phone is missing. Whether you left it in a taxi or it was stolen out of your hotel room, the first thing you need to do is take a deep breath and try not to panic. We know how important our phones are to us - they contain all of our contacts, photos, and other important files - but there are steps you can take to try and recover your device.
Step 1 Check All the Places
First, check all the places where it could be. This includes obvious spots like your purse or pockets and less likely places like under the couch cushions or in between the pages of a book. If you're struggling to remember where you last had it, try retracing your steps from the last time you remember having it. If someone stole your phone, there's not much you can do about that except report it to the police and move on.
Step 2 Contact Your Service  Provider
If you've tried all the likely places and still can't find your phone, then the next step is to contact your service provider. They may be able to remotely disable your device or wipe it off all data so that thieves can't access your personal information. In some cases, they may even be able to help you track down the location of your phone.
Most service providers have a dedicated lost or the stolen phone line that you can call for assistance. Be sure to have your account information handy so that they can verify your identity and pull up your account details. They may also be able to offer suggestions for using built-in tracking features or third-party apps to find your missing device.
Step 3 If You're Sure It's Lost: How to Remotely Wipe Your Device
Once you've checked all possible hiding spots, it's time to start thinking about how to find or erase your lost phone remotely. Losing your phone can be a huge pain, but luckily there are some things you can do to ease the process.
If you're sure your device is lost and there's no way to find it, then you should remotely wipe it as soon as possible. This will delete all of the data on your phone so that whoever has it won't be able to access your personal information.
iPhone: To remotely wipe your iPhone, go to iCloud and turn on the feature Find My iPhone. To use iCloud.com or the Find My iPhone app on another iOS device, just sign in with your Apple ID and password once you've enabled the feature. Select the missing phone from the list by clicking All Devices at the top and then clicking the phone's number. In the last step, select Erase iPhone to completely remove all of its data.
You can also use these steps to put your phone into Lost Mode, lock it with a passcode and display a custom message on the Lock screen. This is useful if you want to give whoever finds your phone a way to contact you.
Android: If you lose your Android phone, go to Google's Android Device Manager site and sign in with the Google account on your lost phone.
Once you're signed in, you'll see a map with your phone's location. Click the crosshair icon and move it to the correct spot if the area is wrong. Then click Lock & Erase.
You'll be asked to enter a new password for your device. Once you do that, click Lock. Your phone will now be locked with a new password, and you'll see a message on the screen telling whoever finds it how to contact you. To erase the data on your Android phone remotely, click Erase.
How to Prevent Yourself from Losing Your Mobile Device Abroad
Losing your phone can be a nightmare, especially if it happens while you're abroad. But don't worry. You can do a few things to prevent yourself from losing your mobile device while traveling.
Here are a few tips:
Keep your phone in your front pocket or a secure bag when you're not using it. This will help keep track of it and ensure that it doesn't get lost in the shuffle of travel.

Make sure to set up a lock code and/or fingerprint recognition on your device. This will deter thieves and make it more difficult for someone to access your personal information if they manage to steal your phone.

If possible, avoid using public Wi-Fi hotspots to log into sensitive accounts or download applications. These networks are often insecure, which could put your data at risk.

Regularly back up your device to a computer or cloud service. If your phone is lost or stolen, you'll still have access to your important files and photos.
Following these tips can help reduce losing your phone while traveling. But if worst comes to worst and you do find yourself in a situation where your mobile device is lost or stolen, there are still some things you can do to try and recover it.
Conclusion
So there you have it! A comprehensive guide to what to do if your phone is lost or stolen while abroad. The most important thing is to remain calm and take some practical steps to try and recover your device. And, of course, backing up your data regularly can help minimize the impact if your phone does go missing.
We hope you found this blog post helpful. Safe travels!