More women are studying STEM, but there are still stubborn workplace barriers
Written by

Lisa Harvey-Smith, Australian Government Women in STEM Ambassador, Professor, UNSW Sydney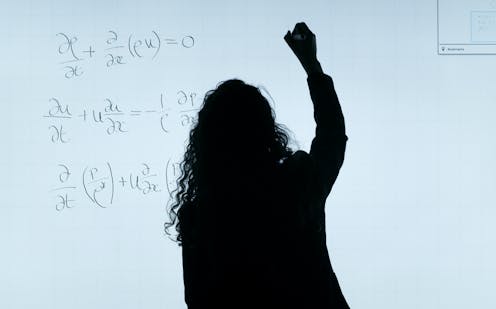 Today, the Australian government released the STEM Equity Monitor 2022 – the nation's annual scorecard on gendered participation in science, technology, engineering, and mathematics (STEM) education and careers.
These data are more relevant than ever. Australia is facing unprecedented skills shortages in critical areas – we need highly qualified people to help address our economic, environmental, and technological challenges.
Future careers in all sectors will rely heavily on STEM skills. But a lack of diversity means we have a limited workforce, and it's missing a broad range of perspectives.
Read more: Australia needs more engineers. And more of them need to be women
What does the scorecard say?
We start with some positive news – the number of women enrolling in university STEM courses increased by a whopping 24% between 2015 and 2020, compared with a 9% increase among men. There was a more gradual rise in vocational STEM enrolments, where only 16% are women.
Women's workforce participation is gradually increasing too. The proportion of STEM-qualified jobs held by women was 15% in 2021 – that's an increase of 2% in just 12 months.
Read more https://theconversation.com/more-women-are-studying-stem-but-there-are-still-stubborn-workplace-barriers-190839