How to leverage your business out of outsourcing developers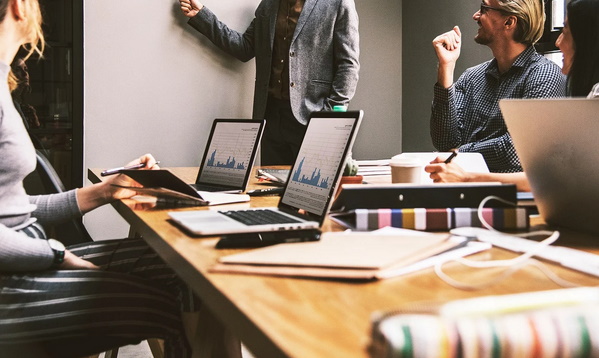 If you're a business owner, you know that outsourcing is a great way to save money and get things done more efficiently. But what happens when you need to hire dedicated developers?
There are many benefits to hiring dedicated developers, including the fact that they can help you leverage your business out of outsourcing.
Let us define what outsourcing is first before discussing the benefits of this system for a business. By definition, outsourcing is contracting out a business process to another party. Companies usually do this to receive services or goods at a lower price than if they were to produce them internally.
The main benefit of outsourcing
The main benefit of outsourcing dedicated developers is cost-effectiveness. By hiring developers from another country, you can save a significant amount of time and financial assets.
Time-saving is another huge factor when it comes to outsourcing developers. When you hire someone in-house, you have to train them on your company culture and values. With an outsourcing company, we already have a team of developers familiar with your needs and can immediately get started on your project.
Moreover, it can save you from spending on infrastructure and technology. An in-house team would require you to have the latest tools and devices for them to work with. When you hire an outsourcing company, they will already have access to the latest tools and technologies, so you don't need to worry about investing in these yourself.
Additionally, by working with an outsourcing company, you can tap into the latest tech tools that can help you scale your business. With an in-house team, you must constantly train them on the latest tools and technologies, which can be a time-consuming and expensive process.
Finally, outsourcing can help you save on costs. When hiring an in-house team, you need to pay for their salaries, benefits, and other unnecessary expenditures.
In-house staff can focus on core functions while dedicated developers take care of the rest.
Another benefit of outsourcing is that it allows your in-house developers to focus on their core functions. By outsourcing the development of specific applications or features, your in-house team can focus on creating a great user experience or working on other essential tasks.
Hiring developers from outside your company can help you grow your business quickly and efficiently. It can be a cost-effective way to get the best talent working on your project when done correctly.
What are the most outsourced services by businesses?
There are several services that businesses commonly outsource, but the most popular outsourcing services include:
IT support. Examples of IT support services include back-end and front-end assistance if ever issues should arise and provide advice on how to best use technology to improve various aspects of the business.
Software development. Many businesses outsource software developers to create custom applications or improve existing ones.
Web design and development. Businesses often outsource web design and development services, from website creation to digital marketing.
Data entry. This is a popular service for businesses that need assistance organizing and maintaining large amounts of data.
Accounting and bookkeeping. Businesses will sometimes hire accountants or bookkeepers from outside the company to keep track of their finances.
How do you hire dedicated developers?
So what are some tips on how to hire dedicated developers?
Make sure that you research the company before working with them.

When you hire a dedicated development team, you're not just hiring individuals - you're trusting a company to provide a quality service. Make sure to research the company and read reviews from past clients.

It's also important to clearly understand what you need from the developers.

Be sure to communicate.
Australian businesses prioritize Philippine-based developers
Most businesses in Australia prefer Filipino developers due to the high work quality, excellent English skills, and low labor cost.
The Philippines has a large pool of talented developers, making it a popular destination for outsourcing.
If you're considering hiring dedicated developers, consider those based in the Philippines.
Moreover, the time zone difference between the Philippines and Australia is only two hours, making it easier to communicate and collaborate.
You'll find a large pool of talented and English-speaking developers to choose from at a fraction of the cost of hiring locally.
Finally, keep in mind the following tips:
- Make sure to hire a reputable and experienced outsourcing company. It involves knowing their clients' feedback, case studies, and developers' profiles.
- Interview the developers to get a sense of their skills, work ethic, and professionalism.
- Set clear expectations from the start by providing a detailed scope of work. This will help avoid misunderstandings and disagreements down the road.
- Do your due diligence in checking the developers' skills and experience.
- Have a clear project scope and timeline.
- Communicate regularly with your team to ensure everyone is on the same page.
You'll surely land with a team that shares the same goal as you by following these tips. And with that, you're one step closer to successfully leveraging your business out of outsourcing developers.
The wrap-up
Indeed, leveraging your business through business process outsourcing comes with many advantages. It will help you save on costs, giving you access to a broader talent pool and skills.
With that said, it's essential to keep in mind that not all outsourcing companies are created equal. Make sure to do your research and hire only the best in the industry to avoid any headaches down the road.
By following these tips, you're well on your way to taking your business to new heights.