How To Choose The Right Construction Equipment For Your Project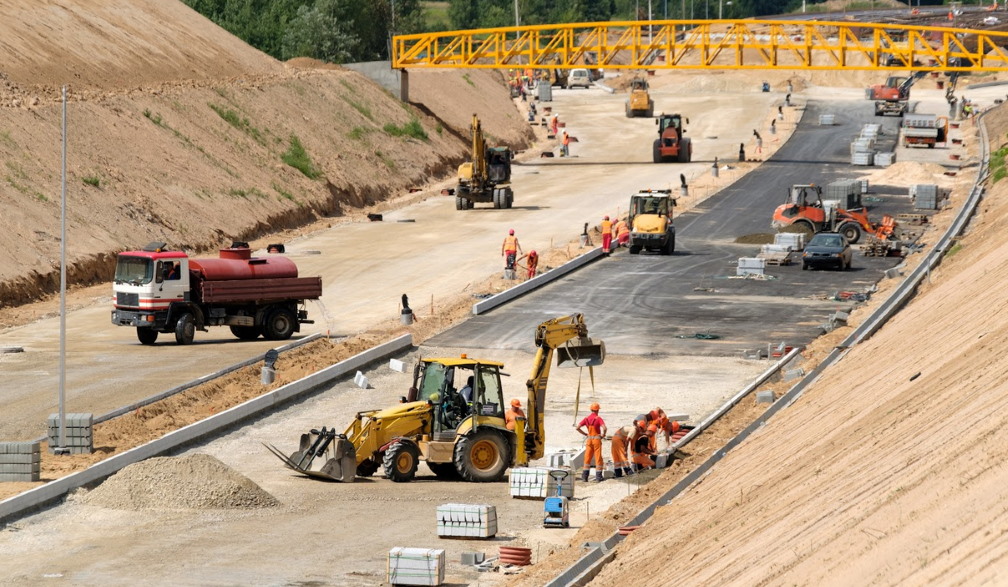 The construction industry has played a significant role in modern civilization. Those who are part of it have contributed to positive changes in society by building homes for families to live in, constructing buildings for locals to work in, adding new parks and other recreational areas to various communities, and many more. Hence, if you're involved in the construction industry, you already know the importance of having the right construction equipment in completing such projects.
However, picking the appropriate equipment for your construction projects can be a difficult process. There are several factors you need to consider to make sure you get the best ones for your needs.
If you're a contractor, here's how you can choose the right construction equipment for your project:


1. Consider The Size And Scope Of Your Project
When selecting construction equipment, it's important to take the size and scope of the project into account. You should outline the specific tasks involved in the endeavour, along with the things you need to accomplish them. For example, if you're looking to complete big construction tasks, then having machineries such as backhoes, excavators, and loaders is an excellent option.
Not only that, but if you have a lot of construction projects to finish, it's best to use heavy-duty transportation vehicles such as cranes from reliable providers like AOR Cranes. They come in various sizes and allow you to carry out projects of a larger scale. Thus, to make sure you achieve the results you want, think about the size and scope of your construction project before choosing specific equipment.
2. Stick To Equipment Your Team Knows How To Use
Another factor in selecting the appropriate construction equipment is your team's expertise in handling it. This means you should only purchase or hire equipment that you or your workers know how to operate. If your team isn't familiar with handling a certain type of construction machinery, it can cause injuries and other dangerous situations on the job site.
Because of this, you should go for equipment that your team can operate without a problem. However, in the event that you or your workers don't know how to use something your project needs, it's advisable to hire a professional who's familiar with the ins and outs of the equipment. By doing this, you'll not only pick the right equipment but also get the job done more efficiently and ensure quality on your construction project.
3. Check The Accessibility Of Spare Parts 
Just like any other type of equipment, those being used in the construction industry might also malfunction for one reason or another. However, you should understand that your equipment plays a crucial role in the success of your construction project. As such, you need to ensure that all of its parts are working properly in order to get the job done fast.
For this reason, it's important to check how accessible spare parts are before making a selection. Choose equipment with widely available spare parts to buy in case there are malfunctions or damage. In doing so, you can keep everything working properly without any delay in the construction process.
4. Take Note Of Other Important Factors
In addition to the ones mentioned above, selecting the right construction equipment is based on several equally important factors, which include the following:
Viability for task conditions:

Be sure to choose equipment that matches the conditions of the tasks you'll use it for, including the nature of the work, soil type, and environment of the job site. That way, you can rest easy knowing that the one you've picked will be able to serve its purpose well.

Adaptability and versatility:

It's best to select construction machinery that's adaptable and versatile. This means you should opt for those offering more than one function or those you can use for several types of jobs.

Availability of specialists:

When deciding on equipment, you should make sure there's an available specialist you can consult about any issues with the equipment. That way, you can address any problems that might affect your ability to complete your construction project.

User experience:

There are

different types of construction equipment

to choose from. But if you want something that will allow you to accomplish more, then consider equipment that's easy and comfortable to use.

The Bottom Line
Indeed, you can't finish your project with the wrong construction equipment. It can be a source of danger on the job site and, at the same time, costly when you fail to use it properly. As such, it's essential to research what exactly it is you need so you can avoid problems in the future.
If you're in the process of choosing construction equipment, keep these things in mind to help you make a sound decision. Remember: your project will become a great success with the help of the right machinery.