Step by Step Guide to Morning Skin Care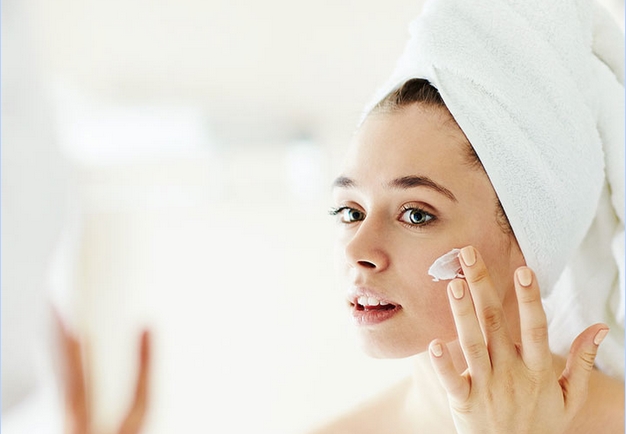 Skin is the largest organ in the integumentary system responsible for receiving external stimuli and offering protection from outside elements. Skin is the reflection of a person's health too. If you are sick or fighting disease, it will show up on your skin. So, it's essential for everyone to take care of the skin.
If you realize the importance of good skin care and you are doing everything possible to take care of it including having supplements (
https://www.yeswellness.com/shop-by-brand/d/dr-hauschka.html
), having a healthy diet, drinking a lot of water, sleeping right and many other efforts, then you are on the right track.
You just need to do another thing for your skin, that is, to follow a smart morning skincare routine so that you don't end up damaging your skin because you have to rush in the mornings to reach the office on time.

When seeking a morning skincare routine, make sure that it is viable, less time consuming and doesn't require much effort. All this will ensure that you remain consistent with your morning skincare routine and don't find excuses to skip it.

Are you wondering where you can find such a skincare routine? Here is one for you.

Ø
Start with a Cleanse
The first step to having a good skincare routine is to clean your skin thoroughly. Choose a cleanser that allows you to get rid of all dirt, dust and other unfriendly elements. A good cleanser would also help you to get rid of dull skin and make your skin glow. In case you don't trust market brought skin cleanser, you can make one at your home by using simple ingredients like milk and rosewater.
Ø
Exfoliate
After you have cleansed your skin, the next step should be exfoliation. Again, you can use a market-brought exfoliator or create one by using ingredients like olive oil and sugar. A good cleaner would get rid of uneven skin tone by removing dead skin cells. You will get brighter looking skin immediately and might improve your skin tone if you continue to use it over some time. Make sure that you use it every other day or a few times a week as over-exfoliating your skin is usually not a good idea.
Ø
Protect
Once your skin is clean and exfoliated, you should learn to protect it by using a good quality sunscreen. The process of choosing the right sunscreen can be a tedious one so you should make sure you read some tips to choose sunscreen in Canada to help you make the right decision. Using sunscreen is essential after you have used a cleanser or exfoliator as the latter can make your skin vulnerable.
You should also make sure that you wear sunscreen every day before leaving home because not doing so can lead to damage from the harmful rays of the sun. The UV rays of the sun can also lead to wrinkles, dark spots, and visible signs of aging.
Also, remember that you risk being burned not only on hot summer days but on cloudy days as well. So, you should be smart to wear sunscreen all year long. If you plan to remain in the sun all day, it is smart to carry the sunscreen with you and reapply it every few hours for maximum protection. If you are short on time, you can also use a moisturizer that has SPF. It will allow you to cut a step, moisturization from your daily skin care routine.
Body Care
We think it's essential to mention how you should take care of the skin on the rest of your body, not just the face. First, you should take a bath or shower in the morning, and pat dry your skin. In case your skin is dry, you can let some moisture remain on the skin too.
After the skin is dried off, you should make use of a moisturizer and apply it gently on all parts of your body. Choosing the right moisturizer is also essential. You can buy the body lotions available in the market according to your skin type, create a moisturizer at home or even use any oil like coconut oil to nourish your skin. We suggest that you try all these options and stick to the one that helps your skin to stay fresh for long, isn't sticky and doesn't need to be reapplied too often.

Conclusion
In essence, it can be seen that following a good skin care routine is not difficult if you divide the process into steps and be consistent about it. Just choose whatever product suits your skin and stick to the same routine for months.
Now that you have learned about a good skin care routine, it's time to know about some
hair care tips
too, won't you agree?