5 Simple Tips to Turn Your House into a Smart Home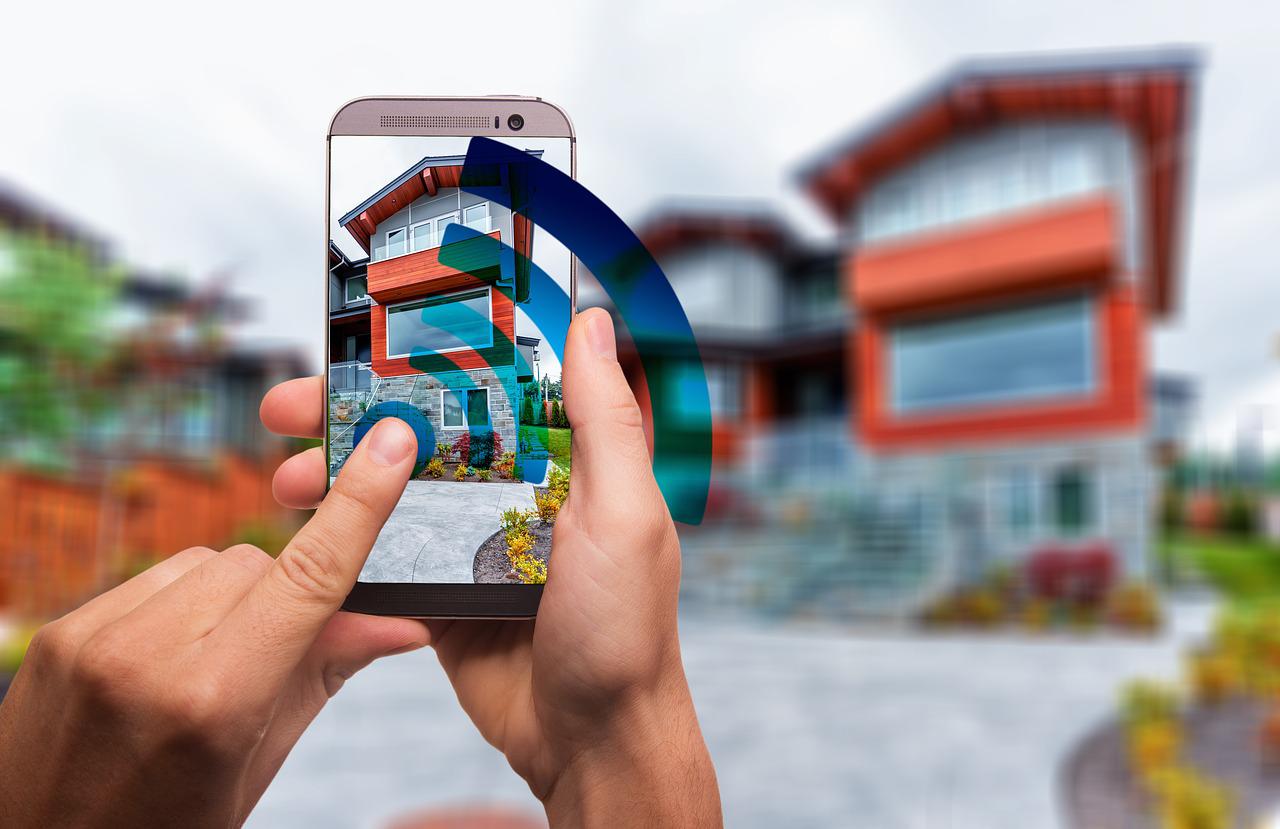 Technology makes our lives easier, more comfortable, and our daily routines more efficient and effective. When used properly, the right tech solutions can help you de-stress and lead a more productive day-to-day life, minimize financial and energy waste in your home, and create a safe and secure living environment. The good thing is that even though you might not have bought a smart home, you can definitely transform it into a smart living environment with a few key investments.
Smart home tech is becoming more accessible by the day, and the advancements in this sector are making it easy for homeowners to get some amazing features without investing too much, and without requiring any cumbersome work to be done on the property itself.
With all of that in mind, today we are going to take a look at some simple yet effective tips you can use to turn your house into a smart home and elevate the efficiency of your living environment.


Get a smart speaker for the living room
IoT-enabled devices and smart home assistants are becoming more intelligent and useful with each passing day, and nowadays having a smart speaker has become kind of the foundation of a smart living environment. These are also called smart home hubs, because they can serve a variety of purposes and handle numerous tasks.
With the right home hub at your side, you can create an efficient daily schedule, sync up with your other devices and apps, and control the lighting, the sound system, and other smart devices with your voice. Current gen home hubs might require a bigger financial investment, though, but you can always choose an older generation that will tend to all your basic needs if you're on a budget.


Invest in smarter lighting
Smart lighting has been around for several years, and it definitely brings numerous benefits to your living environment other than simply illuminating the space. Smart lighting is energy-efficient like LED lighting, but it also allows you to control the kind of color and hue it casts on the room, which helps you scale the lighting to your exact needs and create the perfect ambiance for every occasion.
And all of that from your smartphone app. For example, the Philips Hue light bulbs have been leading the way for other manufacturers for years now, and they only require a stable Wi-Fi connection for you to control them with your smartphone. You can easily program the entire lighting scheme or individual light bulbs too.


Get smart sensors and cameras
Creating a smart home is not just about elevating your comfort, it's about elevating the safety and security of your property. You can achieve this with smart home sensors, cameras, and motion detectors. You can easily find brands that offer a reliable smart home system that has all of these devices, which you can hook up to your smartphone to monitor your property when you're not home.
The right home system will have window and door sensors, smart home plugs to connect your devices, smart cameras, and smart motion detectors all in one package. These devices will preferably have a plug-and-play feature so that you can hook them up quickly. With a smart home system, you can improve the security in your home without having to invest in expensive home security systems, many of which don't have any smart features.


Automate temperature control with a smart thermostat
Smart temperature control can save you money through energy conservation, and it can elevate the comfort of your living environment. With a smart thermostat like Nest, for example, you can automate temperature control in every room, and it can even learn your preferences over time to scale the heating and cooling to your exact liking.
You can control the smart thermostat with your smartphone or through one of your digital assistants, and you can easily monitor the energy usage and how much the thermostat is helping with conservation. Over time, a smart thermostat will slowly but surely lower your energy consumption and will facilitate long-term financial savings.


Smart up your cleaning
Last but not least, if you're tired of cleaning the house manually, you can always invest in smarter cleaning devices and appliances. After all, it's not just about creating a more secured home, because smart technology can help keep your living environment spotless with minimal effort. You can get a smart vacuum cleaner to tidy up when you're not home along with a smart dishwasher and washing machine that you can control remotely and get everything cleaned up before you come home.


Over to you
Creating a smart home is easier than ever before, and you only need a couple of key investments to transform your living environment into a smart oasis. With these smart devices and solutions at your side, you will be able to elevate the comfort of your home, minimize energy use, and increase the security of your property with ease.