The Easy Way to Create YouTube Videos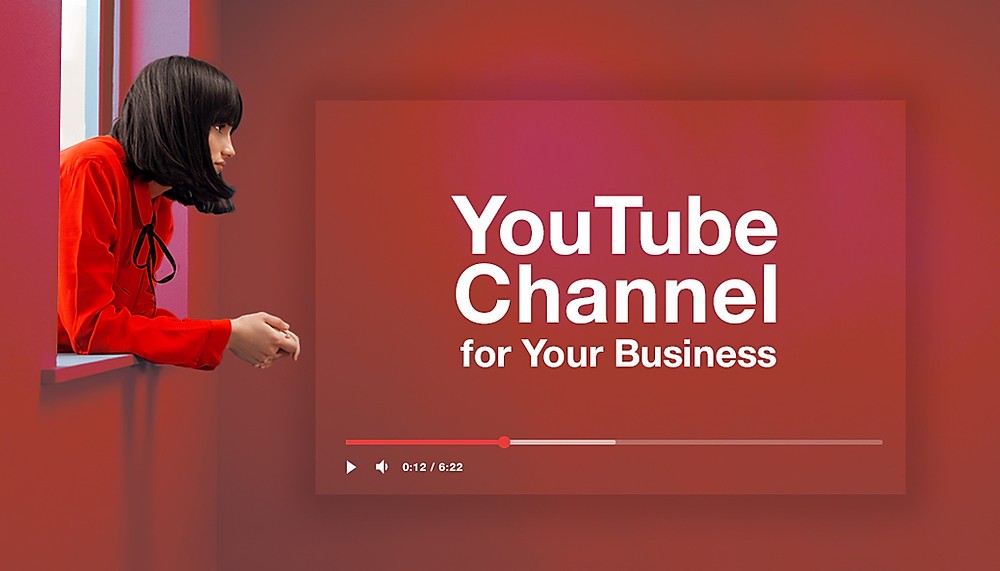 Shoot. Capture. Upload. YouTube videos are a great way to connect with your audience. The steps involved in making a video are pretty straightforward. It requires you to shoot a video and upload it to YouTube. 
However, the process of creating a video and uploading it may involve a few more steps than directly shooting and uploading. You can do that as well, though. Also, before you jump into creating a video, you need to know the intent of your video and your audience.
Script or Spontaneity:
A script can help you create a framework for a video. 

It will help you avoid mistakes and keep things inflow. 

It also depends on the type of video you are making. 

It is best to define beforehand what you want to convey through the video.

It is in your best interest to have a script for the video you want to make. 

Even in videos where you want to capture a spontaneous reaction, a script will enable you to keep things in focus.
Capturing a Video:
Using a Webcam
All laptops now come with an inbuilt camera, usually right in the center above the screen. You can use this camera to record yourself when doing a review or running a tutorial or when you want to relay something to your viewers. 
Most of the laptops come with inbuilt software to run the webcam. However, you may need third-party software to record videos if there is no preloaded software.
If you do not like the output of an inbuilt webcam, there are high-quality webcams available that can be easily connected to a laptop. Using an independent webcam with a video editing software like InVideo can let you create high-quality videos suited to your audience. 
Ensure that you create videos with captivating YouTube intro templates. Most of the video editing software will have some pre-installed templates.
Using a Smartphone
Smartphones now come with highly advanced video capturing abilities. Most of them have high-quality cameras that are as good as a video camera. The advantage of a smartphone is mobility. You can carry the camera with you wherever you go.
The only drawback with a smartphone can be the sound quality. You may need an extra mic with a smartphone to capture sound to go along with a high-quality video. Check out the best deals for mic and smartphone here.
Videos can be easily transferred to your computer from a smartphone. The big advantage of a smartphone is its portability.
Using a DSLR
Remember you are creating your channel. You would want to upload videos of the best quality. 
Even a basic DSLR can allow you to create videos in HD. The range of DSLRs available can help to create professional-quality videos.
Creating Videos using your Computer Screen:
You might want to create a video for a presentation or a training video for a software or an app or even how to log-in to an email or social media. You'll have to record what is happening on your computer's screen or take screenshots. For this purpose, there is editing software like InVideo that allows you to both take screenshots or record a session on the screen.
When creating a slideshow, e.g. for a presentation, an online slideshow maker will allow you to capture the required screenshot and tie it together in a meaningful sequence. Always ensure that the screen is free of clutter when making slideshows or capturing the screen.
Sound Quality: Is a Microphone Necessary?
Any video will have two ingredients: visuals and sound. Making high impact videos involves an amalgamation of good quality sound and visuals. You are the decision-maker. You can find microphones online. Sound quality can create a difference in the overall quality of a video. 
Again, remember that it is a brand that you are building through your videos.
Before you Shoot:
Some things need to be taken care of before you make a video. These are your thumb rules for any video you create.
Always ensure there is enough light before you shoot a video. When talking to your audience, always face the light. It is best to shoot during daylight.

When shooting at night, let there be some form of focused light on the area you want to shoot. 
For screen-capture videos, ensure that the screen is set to the right brightness. You want every visual to be as clear as it can be. 
Background:
Keep a neutral background. There should not be any clutter. Too much happening in the background can take attention away from the video. 

Now you are ready to shoot the video. Do enough re-takes to get the best shots. Use the best sound quality for your video.

You will have the option to edit the video before you upload it.
Uploading a video on YouTube:
Two things. All your video files should be on your computer, and you should be signed in to your YouTube account before you upload your final video.

You can connect your smartphone, DSLR or video camera to the computer for uploading recorded video files. 

If your computer does not read your equipment, you can directly connect the SD card to the computer. If that is also not possible, you can use an SD card reader to connect and upload the recorded files.

Sign in to YouTube using your Google account. Click on the "Upload" icon. It will be a video camera icon with a plus sign. Click on "Upload Video".

Now, you'll have to choose from the video files you want to upload.

Once the video is uploaded, add 'Title' and 'Description' in YouTube for a better reach. Do add tags using appropriate keywords for your video.

Click on 'Publish' once the video is completely uploaded to YouTube!

Follow the same steps when uploading from the mobile app.