The 5 Reasons that Bank Transfers are Still so Slow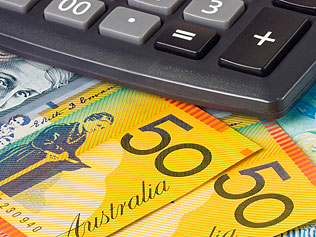 Transferring money online can be a slow process, even in this technological age of drones and robots. It's irritating that, though your money leaves your account instantly upon a transfer, it takes hours (or even days) to show up in the recipient's account.
So what's happening to your money in the process? Why do banks take so long to process payments?
What modern consumers want is instantaneous results, because that's what we're used to in so many other aspects of our lives. When you want to transfer money instantly online from Australia, you might want to reconsider online banking.
In the era of instant gratification, here are the main reasons that bank transfers still take so long.
Someone could be earning interest from your money in-between locations.

APCA (Australian Payment Clearing Association) assures concerned consumers that the payer or the payee benefits from interest at all times. Until the funds land in the payee's account, the funds technically sit with the sender's bank.
However, each financial institution has some freedom to operate within its own terms and conditions. Online banking users worry that their money is being held or traded elsewhere, though this is just a theory to explain the delay in transfers.
There are middlemen involved.

There is an intermediary, or a banker, involved to record and verify your action of transferring funds. The banking system is still complicated and it takes time to receive approval from this central party. The middleman is a traditional (and costly) technique that other modern transfer methods have been able to eliminate.

Transferring has to follow predefined steps.
There's a lot going on behind the scenes when you try to send money online from your bank. Upon receival of your transfer request, your originating bank has to send a message to the receiving bank, which includes settlement instructions.
The receiving and carrying out of these messages takes time. For this reason, you'll find that repetitive transfers take less time than brand-new transfers.
Delays in transfer reduce the risk of fraud.

In processes where there is a middleman involved, there is more of a risk that fraud will occur. Consumers want complete peace-of-mind when it comes to their finances, so banks have to take steps to ensure this. It's for this reason that technology like Blockchain was generated.
Both humans and technology are involved.

Sending and regulating payments between financial institutions is a complex process. There are technologies in place to monitor risks and manage cash, but there are also humans involved to verify processes and ensure everything is running as it should be.
In short, this combination of humans and technology working to ensure financial risk is minimised is what leads to annoying delays when you want to transfer money from Australia across the world, online. When you want a fast and secure transfer without the need for a middleman, consider alternate options to your bank.