Things to Consider Before Joining a Fitness Bootcamp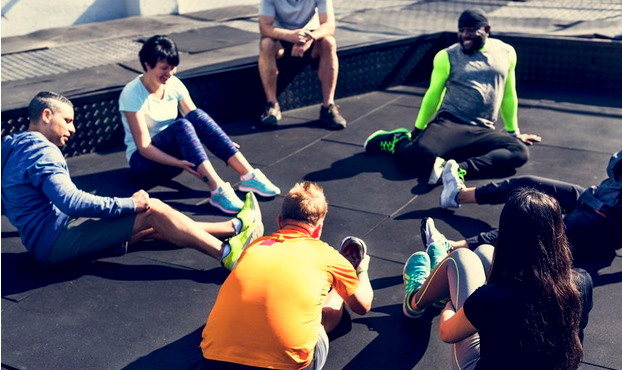 Boot camps have life-changing benefits. Not only do they give your body the strength and resilience it needs, but you also lose weight and firm up parts of your body that are loose and well, flapping all over.
However, before joining this demanding
fitness schedule
, there are a few things you need to consider. This will help in your success as you go through a bootcamp.

Mental Fitness
Mental preparation is also crucial if you want to succeed in any fitness program or bootcamp. Bootcamp fitness can help you achieve great results in physical and psychological fitness. However, it would help if you still had confidence in your capabilities before going into boot camp.
Take note that everyone has a
different mental makeup
, so if you are unsure whether you can succeed in a fitness program, it is best to study the things to consider before joining a fitness bootcamp workout in detail to know what to expect.

Physical fitness
There is no sugar-coating it; Training in boot camps is brutal. It would help if you had some level of fitness to survive boot camp. Some people with health issues might put themselves in more danger if they join.
A boot camp workouts whereby you do some heavy exercises which can take a lot of energy from you. You have to consider this if you do not have much energy to start with. To those with health issues, it is best to consult with your doctor before joining any physically demanding programs.
Finances
The third thing to consider before joining a fitness bootcamp is that you should choose affordable to you. The cost of a fitness camp varies with time and the intensity of the training.
Choose a fitness boot camp that provides enough activities to fit your interest and schedule. If you are on a tight budget, you can look for a free gym located nearby or join a local gym and pay for the monthly membership fees.
Make sure that the fitness program you choose gives you enough freedom to pursue other things apart from the training. You should never feel pressured when you join a fitness program and enjoy your routine at home.

Have a Workout Plan
The fourth and final thing to consider before joining a fitness bootcamp is that you must have a workout plan. There are no workouts that can work for everyone, so it is essential that you identify which part of your body needs the most work.
Once you determine which part of your body needs to be worked on, you can devise a fitness program to target that area. By having a workout plan, you will be able to keep to your list, and you will be able to achieve the fitness goals you set out to achieve. By following these three things to consider before joining a fitness bootcamp, you will be able to get the most out of your workout.
We all know that it is vital to have a healthy mind and body. For some people, it takes a little bit more of a push to achieve it. Boot camps are great to give that push. So, if you can, do it. Join a fitness bootcamp and start your journey to a healthier and better you. Just make sure the Bootcamp Instructor is appropriately qualified and has at minimum a Cert 3 in Fitness.

You can also get fitness advice & workout tips suggested by Elevate Training Centre,
a fitness bootcamp in Brisbane
. If you live in or around there. Check us out on our page. If you need to contact us directly, you can call our bootcamp experts. We will gladly help you get started.
About the Author



Emily Lamp is a professional writer, working closely with many aspiring thinkers and entrepreneurs from various companies. She is also interested in technology, business growth and self-improvement. Say hello to Emily on Twitter
@EmilyLamp2
.