Click Frenzy reveals the hottest holiday destinations and products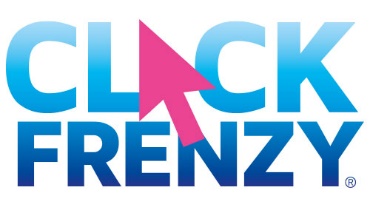 Click Frenzy
, Australia's biggest online shopping event, was held recently in November this year. With over 4,000 deals and 500 participating retailers including Myer and Optus, it was the event's biggest sale yet attracting over 2 million visitors to the site.
With the holiday period upon us, it's no surprise that travel deals went like hot cakes this year. The results are in and Click Frenzy can now reveal the most sought-after destinations during the sale period, as well as the hottest travel trends to come.
This year, destination winners included Bali, Hawaii, China, Japan and the Maldives. Flights were by far the most popular in the travel category, followed by cruises, accommodation and tours.
The likes of Webjet, Cathay Pacific, Contiki and Flight Centre all offered incredible travel deals during the 24-hour mega sale. Some of the deals that were on offer included 7 nights and flights from $1,299 in Bali, or a saving of up to $2,554 for 5 nights and flights to the Maldives.
Commenting on future travel trends, Click Frenzy's Travel Sales Executive, Josh Landy says, "In the coming 2-3 years, Sri Lanka, Japan and Korea will continue trending strongly with many travellers looking further abroad than the traditional Asian hotspots of Thailand and Bali."
Josh also predicts that domestic travel will continue to be a huge market with Australians increasingly realising that there are some fantastic travel destinations on our own doorstep.
Josh continues, "At Click Frenzy, we're also finding the fastest growing travel category is 'Cruises', particularly those that visit the South Pacific."
Every year, the interest in travel sales continues to grow exponentially. It's no surprise that data shows that Australian residents undertook 9,118,000 outbound international trips, with 5,115,000 of those for holidaying purposes in 2017. In addition, outbound international trips have nearly doubled in the past decade.[1]
Managing Director of Click Frenzy, Grant Arnott says, "Given the strong trends, we're definitely looking at including more travel deals to these hot destinations for our annual Click Frenzy Travel sale which will be held on February 26th, 2019."
Other incredible results post Click Frenzy analysis can now be revealed:
  *   2018 hit a peak for online search interest this year, up 11% on the previous year and driving higher overall visits to retail websites during the week.
  *   New users increased by 12%
  *   This year, the sale featured a 17% increase in retail brands
The sale was a great time for shoppers to purchase and save significantly on their Christmas gifts. If consumers missed out and still need to buy gifts for their loved ones this Christmas, these are the hot brands and items that they should consider purchasing:
  *   Within the sport and leisure category, the most sought-after brands were Under Armour, Sportitude, BCF, 2XU, Adidas and Rebel Sport.
  *   Overall, electronics and fashion were the two most popular product categories.
  *   Within electronics, Sony Headphones, HP Envy laptop, Dell Inspiron laptop and Sony 75-inch 4K Android TV were the most coveted items.
  *   Fashion shoppers were drawn to Peter Alexander, Nike shoes, Van shoes, Levi's jeans and Oroton bags and wallets.
  *   In the battle of alcohol, beer and liquor had more interest than wine. The most popular brand was BoozeBud, with their advent calendar in high demand.
  *   Gaming consoles topped the charts in the kids, toys and pet's category.
Click Frenzy's next major online mega sale starts at 7pm Tuesday 26 February 2019. Travel Frenzy is a dedicated online shopping netbuster event exclusively for travel with deals on flights, hotels, packages, tours, experiences, accessories and more. For the first time ever, they will be extending their usual 24-hour Travel event, so the official sale ends at midnight on Wednesday 27th February.
For more information, visit:
www.clickfrenzy.com.au