The Essential Ingredient Surry Hills Store Grand Opening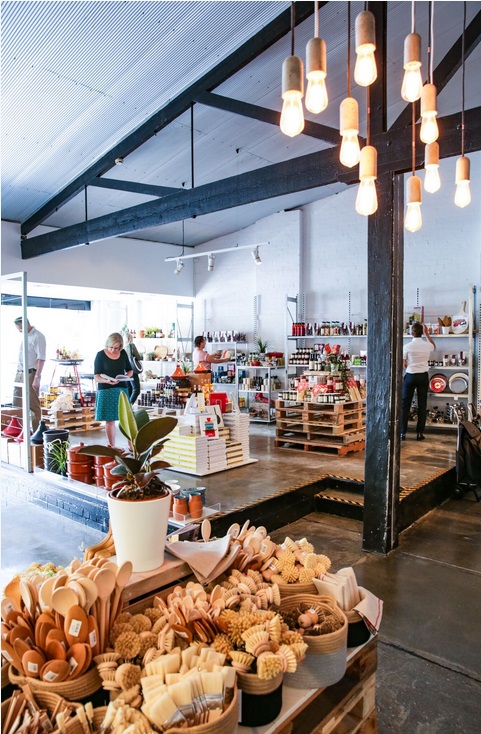 The Essential Ingredient, a food lovers paradise, is getting ready for the GRAND OPENING of their new store at 146 Foveaux St Surry Hills on Friday February 1. To celebrate, locals are invited to join them for a glass of champagne and a canapé at the store from 6pm to 9pm.
Special guests will include television host and food icon Maeve O'Meara, plus many more Sydney food industry identities. There will also be a range of demonstrations by some favourite brands including Le Creuset.
For over thirty years The Essential Ingredient has been encouraging people to 'get cooking', through their selection of quality products, their commitment to hiring knowledgeable staff, and their engagement with passionate home cooks and professional chefs alike.


The new Surry Hills store is located right in the middle of a vibrant and well-established food community. A completely reimagined, open plan and easy to navigate retail space will offer all the products that customers have come to know and love. It also houses a beautiful, custom designed Cooking School sponsored by Dekton Ultra-Compact Surfaces and Sub-Zero Wolf appliances.
While the store has already been trading during construction with a limited range, the reception from the local community has been overwhelmingly positive. Owner Ruth Gaines is delighted that after a year of extensive planning, the Surry Hills store is finally complete and The Essential Ingredient team has found it's new home.


"While we regret leaving our much-loved store in Rozelle, this is an exciting opportunity to grow our business in a location that serves the wider Sydney community so well."


At the grand opening there will be 'Essential' goodie bags for anyone who spends $50 or more on the night, a door prize drawn at the end of the evening with prizes from Le Creuset, Breville, Soda Press Co., Uber Bar Tools and Herbie's Spices as well as 10% off any cooking classes booked on the night.
The final trading weekend for the Rozelle store will be Saturday the 12th and Sunday the 13th of January 2019, at which time there will be a clearance sale on all discontinued items at up to 80% OFF retail price.
What: Grand Opening of The Essential Ingredient Surry Hills Store
Where: 146 Foveaux St Surry Hills
When: Friday February 1, 6pm to 9pm