HORSE RACING: TIPS TO WAGER BETTER
Written by

NewsServices.com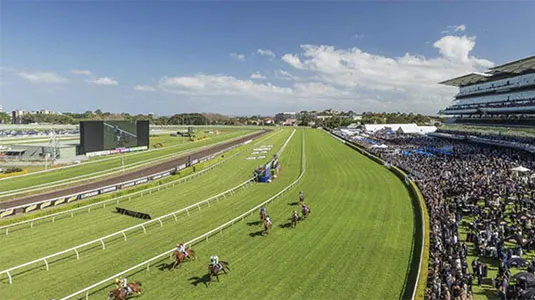 Horse racing betting is perhaps why horse racing is among the top five popular sports to bet on, which is remarkable given that it is one of the most popular sports in terms of spectators. The reality is that people watch horse racing mainly for horse racing betting, not for the excitement of the sport itself.
Almost anyone who attends a horse race will bet on the result. Still, only a small percentage of those who participate will be successful. Some people make small bets as a means of social entertainment, so the result is unimportant.
However, for those who are serious about winning, there are many tactics they can use to improve the overall payouts.
Many people bet millions on horse races each year, but only a small percentage of them do any research before picking a horse on which to bet. Even a cursory glance at the racing schedule before placing the wager can significantly increase winning chances.
Racing forms, also known as form guides, will provide a person with all of the required information about a race and the horses that will be racing. It won't tell them which horse to back, but it will provide them with enough information to make an educated decision. They can then find out what kind of track is available at each location by fast internet search. If a person bets on several races, they will quickly find out which stadiums have dirt tracks, which have grass, and which have both.
Shopping the odds is an easy way to raise the average payoff, and it works on almost any bet, not just horse races. However, it does not work in pari-mutuel betting since there is no way to regulate the pool size. If one is going to use fixed odds, they may as well get the most bang for their buck.
People should start shopping the odds once they have determined which horse or horses they want to bet on and what sort of bet they want to put. To find out the odds for a particular bet, search several online wagering sites as well as the on-course bookmaker. Then choose the choice that provides you with the best chance of winning.
A strategy is one of the essential aspects of wagering. One must learn to manage their funds concerning the amount of money they are willing to wager. A bankroll is the sum of money that a person is willing to wager. It is essential to choose one strategy and stick to it.
Adequate research will help one plan the strategy such that their benefits are maximised. A strategy doesn't exactly have to be adopted from anywhere. One can customise their strategy according to their interests and whatever excites them. This customised strategy will bring up the rush of the game.
It is also essential to not focus all of one's funds and energy on a single horse or two. It is even better not to be attached emotionally or sentimentally to one horse. The research will help guide one to choose a group of horses or jockeys whose past performance and strengths will yield the best results for them.
Here's to hoping that this quick guide would help everyone reading this make smart choices and enjoy!