Introduction to Car Tuning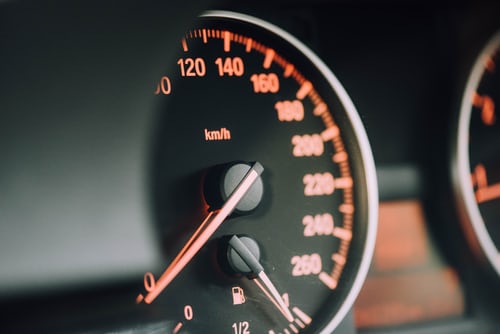 Every car owner would like their vehicle to be just a little bit better, faster, economical or simply more attractive. Although replacing a car each time a new model is launched is impossible, that doesn't mean you have to be stuck with the same features for as long as you own your car. Luckily, you can upgrade your ride in quite a few different aspects, provided you know what can be done and how to do it. Needless to say, unless you're a skilled mechanic, you'll need to hire the right person(s) for the job, but you need to know what options are available and what kind of improvement each of them can offer. To help you get introduced to the wonderful world of car tuning, we've prepared the following list of tips and suggestions for those who want to boost the performance of your car.
Basic maintenance
Just like you can't think about adding floors to your home if the foundations are not strong enough, you shouldn't even entertain the idea of tuning your car unless it has been kept in good condition. So, basic maintenance and upkeep of a vehicle is a must. The concept of basic maintenance includes regular inspections of oil and transmission fluids and temperatures, keeping the bodywork as clean as possible and using the right tires for the season and the conditions in which you're driving. All these things are necessary if you want to upgrade your beloved car. 
The exterior
You need to carefully chose what exterior features you'd like to replace or upgrade, since not all of them will actually increase your car's power. While most changes can do that, you should first find out whether the change you want to make will really boost the performance of your vehicle. For example, a gigantic wing on the trunk or a hood scoop won't necessarily make the car go faster. However, if installed properly and on a right car, they could help with downforce and air induction. Finally, you need to make sure that the modifications you plan to make when it comes to your car's exterior complement the original look and boost functionality at the same time.
The interior
A lot can be done in terms of improving the look and functionality of your car when it comes to its interior. You can replace seat covers or introduce new seat covers or non-slip mats or magnetic holders for your mobile phone, such as those offered by Aerpro, for example, and you'll notice how much such seemingly small changes can affect the overall impression.
The chassis
The chassis holds the entire vehicle together, which means you need to be extra careful when planning some modifications to it. Perhaps it's necessary to reinforce the stock chassis before continuing your work on building a high-powered car. For example, torque bars and sway bars will help reduce the amount of torsion caused by stressful acceleration since they are often bolted directly to a chassis, which allows the car to reduce movement in one of its most vital structural elements.
The brakes
Don't forget that a more powerful car requires a more powerful set of brakes. Namely, each car is manufactured in a way that the brakes suit the factory standards. That means that if you're planning to push your car further than those standards, you need to reconsider your brakes. Ventilated disc brakes cool off more easily under heavy braking, thus helping avoid disc damage such as warping. Some owners, on the other hand, choose a "disc-disc" conversion, which replaces rear drums with disc brakes.
The exhaust system
One of the modifications you can make to improve the performance of your car is to have a high-performance exhaust system installed. Again, since was designed for the original output of the engine and is perfectly adequate for that power level, once you start tuning your car, it can become a limitation. Your new exhaust system focuses on two areas: sound and performance. The former is one of the biggest pull factors for some owners and each performance exhaust changes the sound of a car. The right combination of pipework and silencers creates a unique, trademark sound. Another area is performance, where a better flowing exhaust can help your car generate more BHP. By changing pipework diameter, exhaust layout and reducing obstruction in the exhaust, the manufacturers create elements that boost your car's performance.
Boosting the performance of your car and making it unique is not the easiest of tasks, but if you know what you want and how to achieve your goal, you can actually improve both the enjoyment of driving your car and its resale value should you wish to sell it. That is why it's necessary to know what options are available and what each of them entails.