Curiosities About Nicole Kidman's Prenup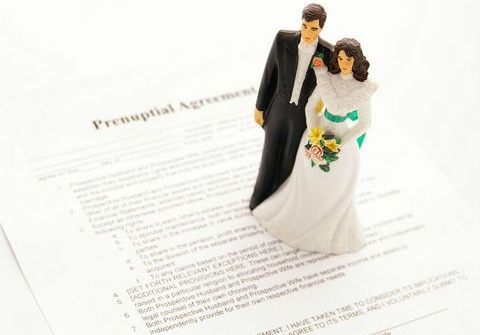 Nicole Kidman is a star known all over the world. She is mostly known for her roles in films such as the unforgettable Satine in Moulin Rouge, or Academy Award-winning portrayal of Virginia Woolf in The Hours. Recently, Kidman has also played memorable characters on TV, such as the prestigious drama Big Little Lies. Kidman is a star like no other, and for the past decade and more, she has been married to the country singer Keith Urban. They got married in 2006 and are still together.
Perhaps one of the secrets to Kidman's enduring marriage is her prenuptial agreement, which was signed by her husband and her before their wedding in 2006. According to sources, the prenup contains several curious provisions not seen in other agreements. Many wealthy couples sign a prenuptial contract before they tie the knot, and Kidman and Urban are no exception. What makes theirs unique, however, are the different curiosities contained in their prenup.
What is a PreNup?
A prenup is a legally binding agreement that spouses enter into before they get married. Typical prenups will list the properties that couples bring into the marriage as well as how they will be divided in the event of a divorce or separation. Prenups are increasingly common these days, especially among the elite. It's one way of avoiding the messy process of dividing your assets when divorcing or separating. Some couples prefer to insert different provisions into their prenup – like Kidman in this case. But why does Nicole Kidman have such a curious prenup? Read on.
Tom Cruise and Nicole Kidman
Nicole Kidman and Keith Urban are the power couple now, but before they were a thing, Nicole Kidman and Tom Cruise were there. The beautiful star was married to Cruise in 1990, but they got divorced in 2001. At the time of their marriage, they were one of the most famous couples in the world, with Kidman's beauty and Cruise's dashing looks.
It looked like they were the couple who had it all – until they divorced. The divorce proceedings were very high profile, and Kidman has spoken extensively about how traumatic the process was for her. One good reason for her to want a prenup is that she probably didn't want to go through the messy process as she did in her first marriage.
Enter Keith Urban
Keith Urban is a star in his own right. He is a country music singer and has already established his reputation when he married Nicole Kidman in 2006. Urban has released many popular songs such as Stupid Boy and Somebody Like You. The pair reportedly met at a Gala in 2005. For the couple, it was mutual attraction and love at first sight. Kidman had spoken about how the years before Keith were some of the loneliest she had felt until she met him. The pair quickly tied the knot in 2006, and they have been going strong ever since.
Curiosities in their Prenup
Although Keith Urban was already very popular when he met Kidman in 2005, there was no doubt that her star power and wealth exceeded his. At the time, Urban was reported to be worth 50 to 75 million, compared to Kidman's astounding wealth of nearly 200 million. The pair wanted to take care of their assets and not worry when they got married in 2006. Insiders have reported that among the provisions in the prenup is that Urban would get only $600,000 per year if they ever split.
Another provision is that Kidman will walk away with her money intact if ever Urban uses narcotics or booze too much. The latter provision can be explained by the fact that Urban has admitted to being a former cocaine addict. Lastly, custody of the children will be split between them in the event of a divorce, although Urban cannot take them away from whichever country Kidman is living in at the time.
Conclusion
Nicole Kidman is a beautiful, talented actress, and her marriage to Keith Urban is the stuff of fairytales. The prenup has not been put to use as they're still together after all these years. If anything, their relationship proves that true love will survive anything – even a weird prenup.
And, if you need more information or consultation about your prenup, here's a great resource for you: https://familylawinfo.com.au