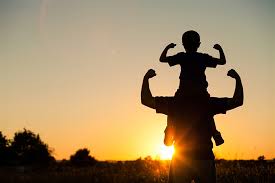 It's tough to make our dad's happy when it's about getting gifts. As they see everything in terms of economy, anything fancy doesn't make them happy. They may consider it a waste of money. They only like to have those things which are needed. But there are exceptions. If your father is the jack of all trades at home and loves to fix everything himself, you don't need to think twice about considering new tools and accessories as father's day presents for dad.
As fathers love to take the DIY route to make any house improvements, he will always need a brand new tool or upgraded version of some tools for his projects. This article is going to help you in this regard and will remove all your confusion.
1. A Pair of Work Gloves of Better Quality
A good quality pair of gloves is one of the primary and significant safety instruments for everyone who works with different tools. One of the most injured parts of the body is the hand while working with these tools and accessories. Yet gloves can be often overlooked. A pair of suitable work gloves will be an excellent present for safeguarding your dad.
For ensuring accurate fit, these gloves have a superior closure with a hook and loop. There is a single layer of cloth on the palm area of this kind of gloves, which ensures the perfect grip for any job. Five different sizes are available of these machine washable gloves. Mechanix Wear – Original Coyote Tactical Gloves will be a good choice.
2. A Magnetic Wristband
This is a unique and convenient gift for your dad on this father's day. It's very easy to mess up things with screws, nuts, and small meal subjects as these things are lost very quickly and very hard to find. Sometimes you mix up with one another, and it can get frustrating.
These wristbands have a strong magnet embedded in it, which helps to hold those small metal objects. Durable polyester is used to make these wristbands. If you're confused about what to choose, you can consider MagnoGrip magnetic wristband.
3. Adjustable Wrappable And Magnetic Gorillatorch
It's likely that your dad already possesses a flashlight. But can this light be placed on any kind of surface? Or can the brightness level be adjusted?
This advanced Gorillatorch has strong magnetic feet and wrappable legs that can be attached to any surface. And there are three to five levels which can be adjusted according to your need. There are very light versions of this Gorillatorch, which enable this flashlight to be carried anywhere. Besides portability, some do also have water resistance.
4. All in One Pocket Multi-tool
The identity of a Mr. Fix-it-All dad is very befitting when you see him carrying a multi-tool with him.? This type of multi-tool device contains 11 to 30 separate tools under different packages.
These instruments are kept folded in this device and safeguarded with locking features to avoid accidents. Your dad can work conveniently with the tool he needs. You're getting different types of knives, screwdrivers, and much more in this package, making this a perfect choice for instant use. This can make for a great present.
5. Job Support Stand
Dads who love DIY stuff need this type of device, and a job support stand would be another great Father's day gift for your dad. Works like supporting cabinetry, installing crown molding, and hanging a door that needs two persons to carry out can be managed independently using such a stand.
While you will find several options for support stands there, we want you to pick one that comes with integrated clamps and can be used for multi-purpose operations. The other crucial features you'll want to have in your work support stands are the bubble indicator, low friction slides, and tiltable head.
6. Pressure Jet Washer
Mr. Fix-it doesn't like to see anything dirty around his workshop, garage, patio, lawn, or even inside the house and would like to keep it clean always. And the best and easiest way to clean these areas is using a pressure washer. If debris and dirt are stuck in any area, the pressurized water jet flow will get rid of it.
These pressure washers have a powerful motor that can generate water pressure up to 2100 psi for maximum cleaning. But the power generation capacity varies in different price ranges. But the pressure generation module is not fixed. He can switch between three to five speeds according to his need. For using detergent solutions, there are two tanks for separate kinds of detergent.
7. Portable Workbench
A true Mr.Fix-it-All should always be prepared for some hands-on action whenever he needs to. Help your dad prepare for any project with this portable workbench as his Father's Day gift.
This work table can hold a weight of up to 1000lbs. The legs are made of durable steel, which helps to keep the table in its place, and one-handed clamps hold the job tight. This nifty gadget can be unpacked within 30 seconds or less after he gets used to the process.
These were the most useful and handy gift suggestions, and we kept it short. But there are many more options too.
If your dad is fond of trees and wants to get better at gardening, you can give him tools to help him in this regard. Like you can give him a hatchet which can be used to chop down unwanted tree branches. Why need an arborist or a tree lopper?
The other gift options can be: Rotary Tool Kit, Multi-Drive Wrench, A Laser Level Tool, Tool Sharpener and Grinder, Welding Helmet, Vampliers, Dremel, Electronics Cleaning Putty, Retracting Extension Cord Reel, Cordless Drill Holster, Handheld Rechargeable Power Scrubber, Contractor Pen, The Best Automatic Hose Reel, Channellock Rescue Tool, Crescent Odd Job Multi-Tool, Buffer Bit, Gerber Zip Blade, Shop Boss Snips, Trucker's Friend Survival Tool, Handyman's Chrome-Vanadium Tool Set, and so on.
Pick your choice and make this father's day special for your dad!