How Property Owners Benefit From Locksmith Services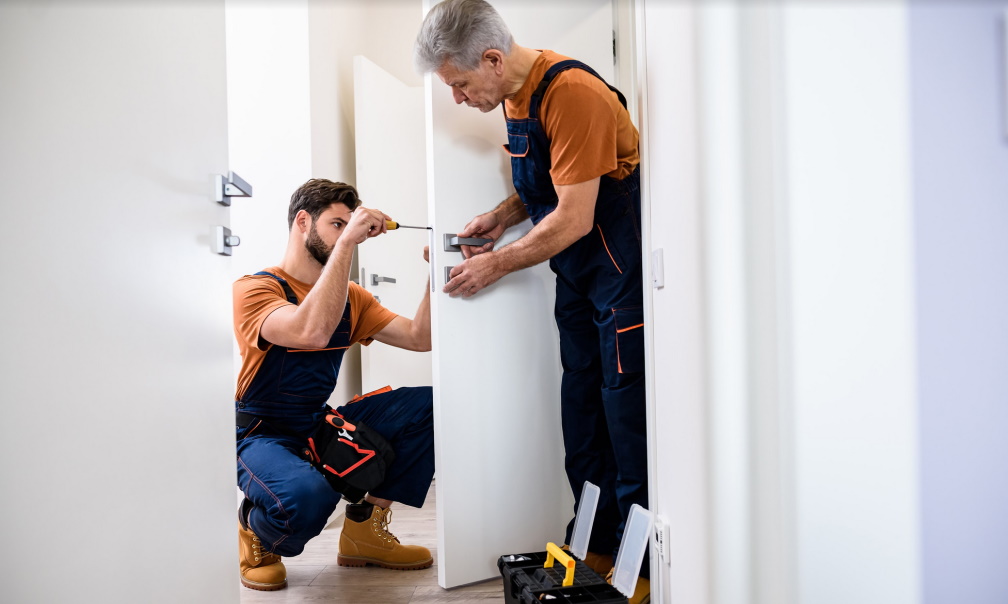 One crucial component for any household is the locks of the doors and windows. After all, anyone would want to ensure the safety and security of their properties and, most significantly, their family. Installing sturdy locks is vital, but this is not an assurance that they will last forever. Chances are your locks migth malfunction over time, and you'll end up getting locked out of your own home.
It's a stressful situation when you can't find the spare key to your home or when the locks won't budge no matter how hard you Although there are some options, like passing through the window or backdoor, the best solution is to hire locksmith services.
Check out how you can benefit from locksmith services:
In the event of being locked out of your house, you'd want to make sure that someone would come to the rescue as soon as possible. Most professional locksmiths provide quick response times to assist their clients in overly inconvenient situations. They can come to your location in just a span of minutes. You can save all your worries and rest easy, knowing that professional help is coming soon. 
A professional locksmith will also complete the job within the shortest time. Within a few minutes, you can go inside your property. Moreover, they can respond promptly to all types of emergencies, such as broken locks and damages caused by a burglar. Other services they offer include creating keys for your home, car, or other locked-up areas. 
To ensure fast responses, you need to contact a reliable locksmith, like Blackburn Locksmiths or other service providers. Provide them with your address, and you can get back on the road quickly so that you can continue with your schedule without interruption.
Some locks are complex and require technical skills and procedures to unlock. Hence, it's critical to find locksmith experts with the latest technology for opening devices and doors. They should have the knowledge and skills to reopen doors and windows without damaging them. Before replacing your windows completely, allow the locksmith to unlock them expertly, without ruining them. 
If your house has lock problems, you should call a locksmith as soon as possible. They will handle everything safely and efficiently. They are keen on all details and are experts in tackling any brand, tool, or door parts for cars and homes alike. They are on the job whenever the need arises. 
Locksmiths provide emergency services 24 hours a day. So, rest assured, you can access their help at any time of the day. All you need to do is to contact and communicate with their representative who will send experts to rescue you, wherever you are. It won't matter whether you got locked up early in the day or late at night; help will definitely come. Just ensure that you're getting quality locksmith services from a company that provides 24/7 availability.
4. Qualifications And Years Of Experience 
Great locksmith companies don't just employ anyone; they ensure that all their staff and service crews are well-trained and experienced in the locksmith industry. From installation to repair, their experts are capable of handling any job. These experts address all locksmith-related issues. They also have the necessary tools and equipment to tackle locked-up doors, properties, and devices. 
In addition, such companies ensure that their locksmiths are certified and have undergone extensive training. Their tenure in the industry allowed them to practice working on numerous locks. As a result, they are prepared to fix any lock, even if they have never encountered it before. 
In some cases, people have attempted to replace or repair locks themselves to save money. However, this might only lead to wasting more time and money. Locks would also be further damaged. 
Your lock and key issues can be resolved quickly and perfectly by an experienced professional locksmith who can handle the best door locks and, basically, all kinds of lock because they have the experience and expertise required. Therefore, save yourself the hassle and time by hiring a professional locksmith instead.
When hiring professional locksmiths, you'll have the peace of mind that they're reliable individuals who know what they're doing. They're trained experts you can depend on, and you don't have to worry about your doors and windows getting damaged. Instead of taking the risk of hiring a handyman, it's best to stay on the safe side and find a reliable locksmith service provider instead. 
Conclusion 
It's essential to install a quality locking system in your home to ensure the safety of your family and belongings. But when you do experience problems with your lock, it's best to turn to locksmith professionals for help. Locksmiths have received a variety of training, which enables them to provide specialized services anytime and anywhere.