Kitchen Guide: Find Ideal Cookware for Your Kitchen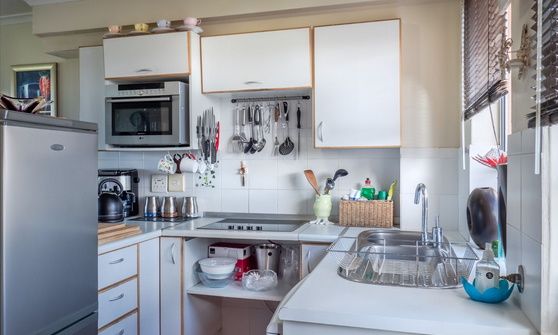 A functional kitchen should have a set of cookware that covers most of your culinary needs. With so many styles of cookware available in a variety of materials, it can be a challenge to determine which pieces your kitchen really needs. When purchasing cookware, start with versatile basics that can serve multiple uses in the kitchen. A nonstick frying pan, a casserole stew pot and a smaller saucepan can handle the needs of most home cooks. Learn about these three essential pieces of cookware as well as a few other specialty items before you start building your own cookware collection.
Frying Pans
Also known as skillets or fry pans, frying pans have flat bottoms and low sides which are flared. This shape encourages the circulation of hot air and makes flipping food simpler. Frying pans are great for cooking foods quickly at higher temperatures. If you want to brown or sear something you're cooking, a frying pan is a smart choice. As the name suggests, a frying pan is also excellent at pan-frying as well as sauteing. Frying pans are available in many sizes, but most are between 20-30 cm in diameter. In addition, most have a single long handle. A nonstick pan is useful if you're a home cook who prepares food prone to sticking, such as fish or eggs.
Stew Pots
Midsize cooking pots with vertical sides are called various names, such as stew pots, casseroles, cocottes or Dutch ovens. These pots typically have a heavy lid and two loop-shaped handles. Slow cooking at low temperatures is the ideal application for a stew pot. You can use your stew pot to roast or braise tough cuts of meat and root vegetables. Soups, stews and casseroles develop flavours slowly over time in a quality pot. You can also use your casserole for baking boules of artisan bread. Some even use their pots for home deep frying. When buying a new stew pot, check the volume as well as the size. Most hold around 4-6 litres, though there are bigger pots you can buy if you cook for a large household.
Saucepans
Saucepans have taller sides like a pot but also have a long handle like a frying pan. They tend to have a heavy, flat base and most come with a tight-fitting lid. Saucepans are great for boiling and simmering, making them an excellent cookware choice if you're preparing grains like rice or oats. They are also ideal for cooking many different sauces, from cream sauces to marinara. You can also make smaller quantities of soup or stew in a saucepan, though you might prefer to use a pot if you're cooking for a large group. Most saucepans are slightly smaller than stew pots or frying pans, measuring around 20 cm in diameter and holding 3-4 litres in volume.
Special Cookware
Once you've found a great frying pan, stew pot and saucepan, you can figure out if there are other accessories or pieces you need in your kitchen. First, make sure you have properly fitting lids for your cookware. If you order a piece of cookware without one, see if you can buy the correct sized lid for your pan or pot separately. You may also want to buy silicone handle covers for your cookware, especially if you like slow-cooking. Stew pot handles, in particular, can become very hot when the pot has been on the stove for many hours. On the other hand, if you like high-temperature, fast-paced cooking methods like stir-frying, you could purchase a wok.
With so many cookware options available today, it's important to focus on investing in versatile kitchen essentials like frying pans, stew pots and saucepans. From there, you can add to your collection as needed.