Coffee is the next big ingredient in defeating hair loss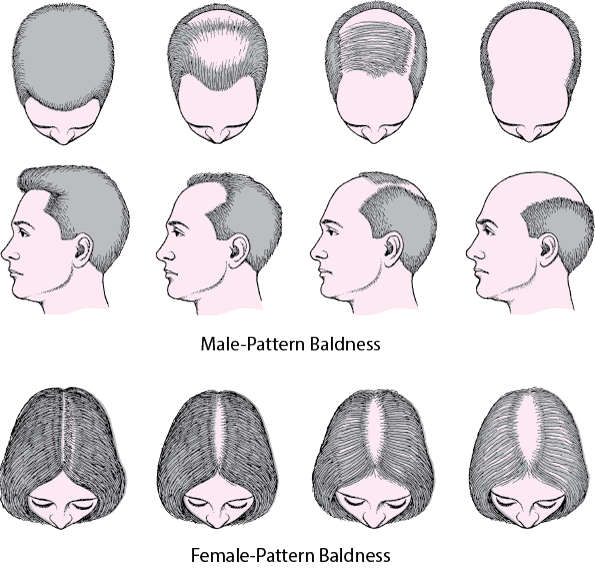 The shower starts to scare us; a look in the mirror seems surreal; wonderful old memories turn saddening. These moments are no fiction, they come true for those experiencing hair loss. We start questioning our age, our confidence, our very pride. This evokes a new happening in our lives — we start to look for ingredients to deal with this hair loss. The market is all full of hair loss shampoo for men and women, but very few do use the healing power of nature. Among the many ingredients out there coffee is turning out to be a game-changer. But how does it work to heal our hair loss? And, does drinking it help? Patricks Australia will help you understand.
The chemistry of coffee and hair loss shampoo!
Coffee is a natural bean that we humans grow to extract and cherish its many effects. This is the third most consumed beverage after water and tea. No wonder many in the west do start their day with a mug of coffee before. These beans mainly come in two forms — Arabica and Robusta. But, we are not here to discuss the varieties of coffee.
Coffee contains antioxidants that protect our brain and brawn from free radicals. We will help you understand free radicals easily. Suppose you live in a city and everything is working fine. But tragedies do happen now and then. Suppose, people in the city keep losing their limbs and the money due to these tragedies. Thus, they keep on wandering around stealing limbs and money from other healthy citizens in the city. To deal with the situation you have a factory that sends factory-made humans with extra limbs and money to lend to those in need. Here, coffee farms are factories and coffee is this human with extra limbs and money.
Scientifically, free radicals are atoms with unpaired electrons. These atoms try taking electrons from other important atoms in our body. This leads to cell damage and early aging. Antioxidants are atoms with extra electrons. These antioxidants lend their electrons to those deprived, thus creating harmony and peace.
Some companies creating hair loss shampoo for men are adding coffee extracts to their shampoos. But why?
The basics of hair loss.
Hair loss is natural. It is required to get rid of the old hair, so space for new hair could be made. The hair growth and shedding cycle consist of three phases: Anagen, Catagen, and Telogen. The Telogen is the shedding phase when old hair gets pushed out of the follicle by new hair. But sometimes things go wrong in our body and this cycle faces disruption. One such condition gets caused by DHT. DHT, or Dihydrotestosterone, binds itself to hair follicles and pushes them to shrink. This leads to male pattern baldness.
Coffee promotes hair growth. First of all, its antioxidant-rich properties heal the body. This puts the body back on track and helps it work efficiently. Coffee has also been found to tackle the effects of DHT. This prevents male pattern baldness and hair loss. It induces the Anagen phase and thus results in new and shinier hair growth.
How to apply?
The easiest way is to buy a hair loss shampoo for men and women that contains coffee and other natural ingredients in it. Patricks Australia says that the blend of science and nature works wonders. Nature has always been here around us to heal and protect. We should never neglect it.
Another way is to apply either cold brew, or hot brew cooled down for use. Rinse your hair with coffee wash and apply it on the scalp. Let it sit for half an hour before rinsing it off.
Drinking coffee sure does help, but its impact will be comparatively lower. You'll need to drink too much of coffee to get the same effect. The caffeine intake threshold has been set to 400mg per day. This is much lower than what is required.
So, caffeine does not only wake you up from sleep, but it has other benefits too. Bring them to use.