Australia's Best Holiday Parks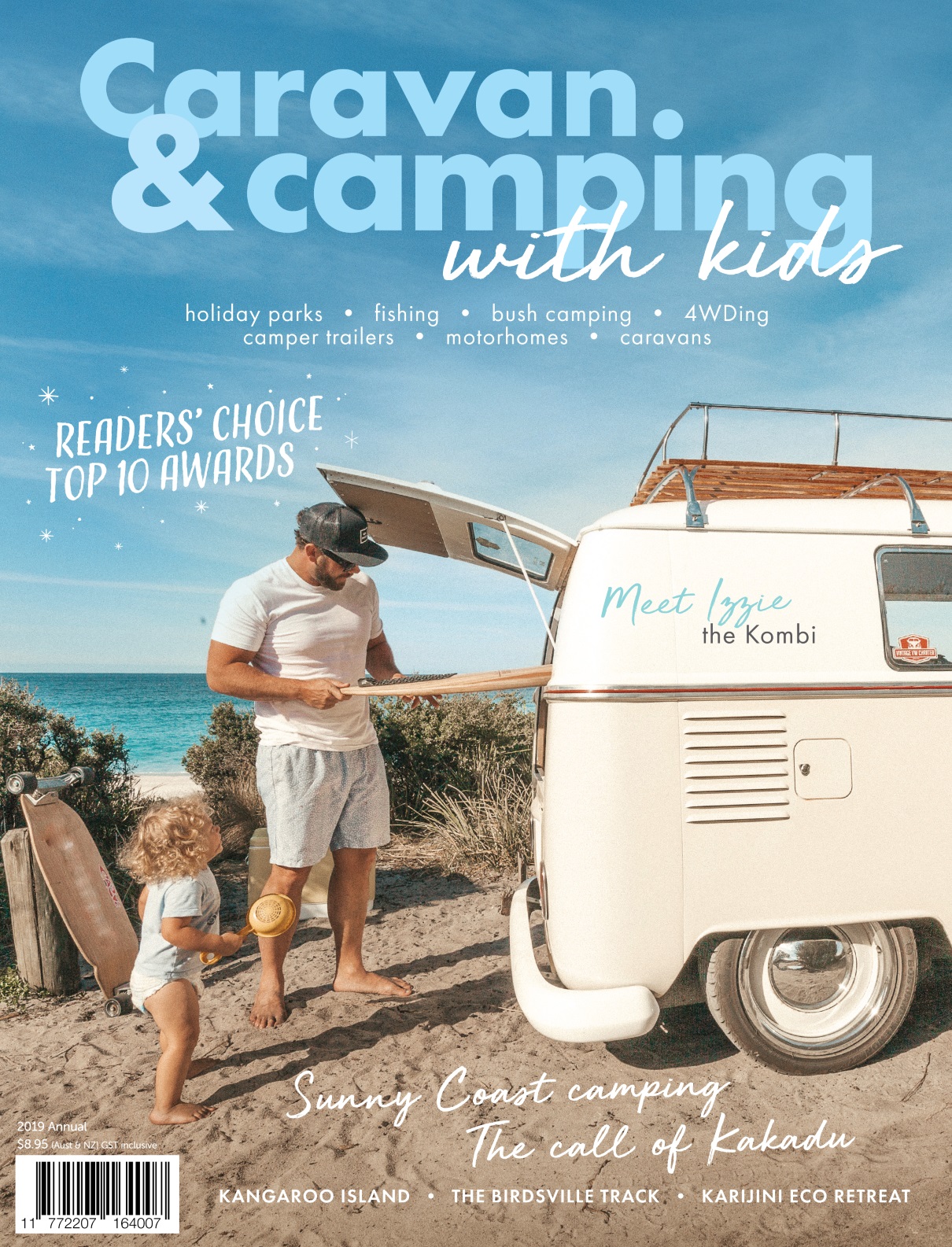 The 2019 edition of Caravan & Camping with Kids, Australia's only dedicated family caravan and camping magazine, is on sale today, just in time to inspire families looking for a summer getaway.
In this 132-page annual, we reveal the winners of the Readers' Choice Top 10 Holiday Parks Awards, in partnership with Britz Campervans Australia. These awards not only recognise the best holiday parks in all states and the Northern Territory for families, but also serve as the ultimate guide for holidaymakers for the coming year.
"With the holiday park industry undergoing a major transformation this past year, competition between individual properties is only getting tougher, particularly with so many now offering fantastic water parks, luxury cabins and great add-on activities such as outdoor cinemas," says Caravan & Camping with Kids editor, Jennifer Ennion.
"It's great to see firm favourites, such as NRMA Ocean Beach Holiday Resort on the New South Wales Central Coast, continue to rate highly with our readers – and independent parks such as Tasmania's Huon Valley Caravan Park giving the big names a run for their money."
We'd like to offer our congratulations to all of our deserving winners this year.
The Readers' Choice Top 10 Holiday Parks of 2018 are divided into seven categories:
New South Wales
Victoria
Queensland
South Australia
Western Australia
Northern Territory
Tasmania
View the full list of winners here: holidayswithkids.com.au/top-10-holiday-parks-2018
The magazine is on sale now in newsagencies across Australia and available to be subscribed to online at holidayswithkids.com.au/subscribe-camping
About Caravan & Camping with Kids
Published in December, Caravan and Camping with Kids is a guide to family travel in the great outdoors. The magazine provides advice and information for families going camping for the first time, fresh ideas for regular campers, the latest news about Australia's best holiday parks and plenty of inspiration for travellers who like to go 'off-grid' on weekend or year-long adventures. Be it in a tent, caravan, motorhome or 4WD, the magazine aims to get more people experiencing Australia's dramatic and varied landscape.
About Holidays with Kids
Caravan & Camping with Kids is published under the Holidays with Kids umbrella, Australia's #1 multi-platform family travel network. Our combined reach to the family market across Holidays with Kids, Five Star Kids, Ski & Snowboard with Kids and Caravan & Camping with Kids cannot be rivalled by any other publication or group of publications globally. Our print and online travel platforms reach over 846,000 Australian families each quarter.