10 THINGS YOU NEED TO KNOW ABOUT SPORTS NUTRITION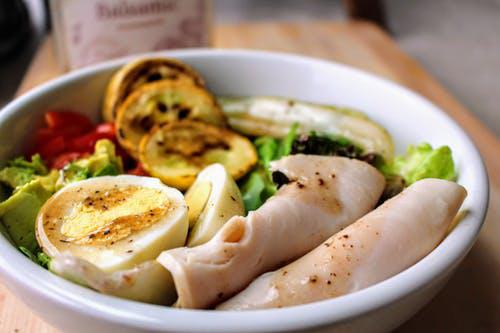 Good nutrition is essential to living a healthy lifestyle. Your diet can help you achieve and maintain a healthy weight in combination with physical activity, reduce your risk of chronic diseases and promote your overall health. Just like this, nutrition for athletes is not just about weight loss. It is necessary to fuel the body before, during and after exercise optimally and to stay hydrated. The more glycogen, the player can run further and faster.
It is necessary to consume nutrition properly, so for this Australian sports nutrition which is Australia's leading supplier of sports nutrition. A fitness product needs to qualify nutritionists who provide you with the best fitness supplements with the best quality and helps you to achieve your goals.
It is now widely known that proper diet is fundamental for effective sporting performance. Training alone is not enough nowadays; planning a sporting event requires extensive physical activity and nutritional preparation as well. Food is what allows us to focus on what we do every day, but many of us forget to think about its actual importance. This is particularly true for those who work a lot. The food you consume has a huge impact on your performance. Either it is going to let you work at your best, or it is going to get you rusty.
If you are an endurance machine or you want to be one, then this sports nutrition guide is what you need to know.
MAINTAINING HEALTHY RELATIONSHIPS WITH FOOD:
Eating is not just about health but also enjoyment. Athletes are quite obsessive about their strength and stamina. They strongly do their workouts and now and then check their body out for a result. However, most of them do not have the same relation when it comes to food. Even if their bodies starve for nutrients, they still deny it. There is nothing wrong with giving yourself the food you are looking for. just make sure you do this in a sense that is not going to affect your well being negative.
LEARN HOW TO OVERCOME STRESS:
Eating behavior is affected by stress levels. High-stress levels can result in the consumption of high fat and sugar-rich, energy-dense food which may harm the performance of an athlete. So, an athlete needs to find out a stress reduction strategy that can help to maintain optimal nutrition and will have a positive impact on overall performance and health.
KEEP HYDRATION IN YOUR MIND:
Hydration is a key aspect of your diet, especially before, during and after a workout. And that is where proper metabolism, brainpower, healthy skin and absorption of nutrients depend. You also need to replace the fluids you have lost with sweat while running. Hydration is simply about having a good electrolyte and fluid balance when you are not working out. How much water you need to consume depends on the level of activity, sweat rate, altitude and climate conditions.
4. DO NOT MISS YOUR BREAKFAST:
Start your day with something simple and healthy like an egg, piece of fruit or a glass of milk but do not miss your breakfast as it is the most important meal of your day that makes you a champion. Skipping breakfast lack energy for a high-quality workout as it is the main fuel for your whole day.
EAT ENOUGH:
Exercise is not started by training but by the fuel. Too much training is exhausting, but the problem sometimes lies in not eating enough. Food is our petrol which means we need to have enough food that provides energy to us for the whole day. Food provides us with the energy that allows us to do all of the workouts, so we need to eat enough but healthy and stop fearing the weight gain possibility.
MACRONUTRIENT MONITORING:
Fruits and vegetables are not all we need to boost our body with. Macronutrients such as fats, proteins, and carbohydrates are also required. They donate all the energy we need to have for our bodies. You must give your body the right amount of these macronutrients for your sports nutrition diet. If you ever feel low before, during and after your workout and you frequently feel tired, it means you do not get enough energy from the foods you eat.
MEAL TIMING:
Quality food is well known for its great advantages. However, if you are an endurance athlete, you have to be aware that if you eat them at the wrong time, it can do more harm to your training. Practicing meal timing is important for nutrition in sports. You should give your body the nutrients it needs 3 hours before your workout session. That means enough carbs. Also take note that after the training, the foods you are going to feed your body are of equal importance. You need to know the right time when to eat the right meals.
BEHAVIOR AND LIFESTYLES:
What happens outside the gym, pitch, court, etc. is the foundation of any nutrition and training program. Balancing stress and sleep, flexibility, social relationships, recovery, and lifestyle to fit your sporting goals are all important elements for the success of an athlete.
PROTEIN:
If you are an athlete, you need more protein as compared to nonathletic, but eating more protein alone is not enough. It has to be consumed in the right quantities, at the right times and in a balanced state of good energy. Eating more protein at random does not achieve what the body needs. So, it is important to consume protein in a balanced way.
INFREQUENT MEALS:
Skipping meals, or eating in a pattern that fails to meet energy demands, creates many problems, including higher levels of body fat, lower lean mass, and other problems. Interestingly, lower total caloric intake is associated with more frequent eating due to better control of the ghrelin (appetite hormone).
CONCLUSION:
Sports nourishment is the basis for success in athletics. It refers to a well-designed plan for nutrition that enables better performance of active athletes and adults at their finest. It provides the right type of nutrients, fluids, food and energy that keeps the body hydrated to perform in the best manner. Try to implement sports nutrition in a way to prioritize it as training, and then you will create efficiencies and gains that you have never seen before. Any athlete who is sincere regarding performance should aim for proper nutritional sports routines. Appropriate nutrition differs in winter and summer, according to the training and atmosphere. Therefore having an experienced and well-educated trainer or nutritionist can help you in enhancing your performance. The above-discussed meals are just a guide and can vary depending on your exertion and training.