HOW Start Drinking the World's Most Advanced Water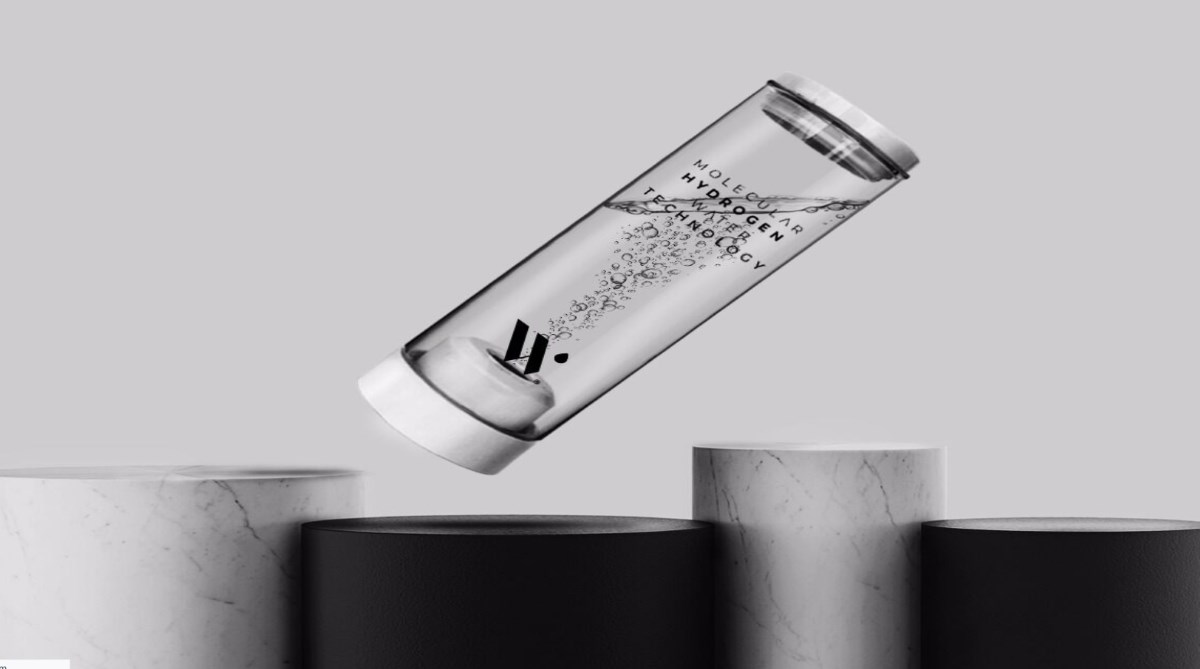 HOW®: Start Drinking the World's Most Advanced Water that Contains Exceptional Immune System Boosting Capabilities and Antioxidant Effects
Using a Blood-Brain-Barrier Free technology which allows Hydrogen to penetrate the blood stream for absorption, eliminating harmful free radicals
A glass of HOW® water provides large amounts of Vitamin E, Polyphenol, Coenzyme Q10, Vitamin C and Catechin that cleanses and beautifies the body
22 February 2019, Singapore – ONLY Aesthetics plunges further into the realm of the medical aesthetic industry with its groundbreaking and extensive research, which has resulted in the creation of the incredible Hydrogen Optimised Water - HOW®. This approach to changing our mere consumption of drinking water will shape and integrate health improvements for the years to come. Following the medical research on Hydrogen as an antioxidant with multiple human health-benefitting properties by Nobel Prize Award-Winning Scientist Albert Szent Gyoryi, ONLY Aesthetics embraces his studies by incorporating Hydrogen into our everyday life through water itself. HOW® is made through the Hydrogen optimisation technology, emplaced into the HOW® bottle. Through the process of electrolysis, the drinking water will be charged with Hydrogen particles using the HOW® bottle.
Using the Blood-Brain-Barrier-Free method of technology, Hydrogen is able to travel freely throughout the body's blood stream when consumed. As such, the Hydrogen particle can be absorbed by organs and used to exterminate free radicals that pollute the body. HOW® by ONLY Aesthetics embodies the timely movement into health and lifestyle improvement, while eliminating the need to consume additional vitamins and supplements. Health supplements such as vitamin C and E tablets have molecules which are larger in size, which inhibits its absorption quality; in contrast to Hydrogen, the world's smallest and most powerful antioxidant. Scientist Gyoryi's findings also determined that 85% of health diseases such as cancer, acute oxidative stress which can directly cause serious damage to tissue cells, and even the ageing process can be greatly reduced with Hydrogen. HOW® even has the ability to supercharge bodily antioxidant enzymes that are responsible for reducing oxidative stress damages done unto tissue cells. Drinking regular, still water will soon be inadequate.
Rest assured, the Hydrogen-rich water does not remove or damage other good bacteria or immune cells that benefit the body, only the harmful radicals that cause bodily harm. HOW® utilises the zero toxicity technology to hydrate cells during the Solid Poly Electrolytic (SPE) and Proton Exchange Membrane (PEM) processes to ensure the production of safe and pure Hydrogen drinking water. Only through this technique, Hydrogen-rich water will be safe and more so, effective for consumption even at a higher Hydrogen concentration. Hydrogenated products without SPE/PEM technology may be detrimental to the user's health.
HOW® it works
Using only bottled mineral water, purified water or filtered tap water, the HOW® bottle should be appropriately filled, sealed, and activated thrice, by pressing the button located on the top lid. Tea, juices and other beverages should not be used as a liquid replacement for regular drinking water, so as to prevent contaminating or damaging the electrodes within the SPE membrane. A beep will sound to notify its user of the electrolysis process completion. The activation process will only take five minutes. The Hydrogen-optimised water should be drunk within 10 minutes for maximum benefits; if the Hydrogen-rich water has been left for more than 30 minutes, it will require recharging.
Benefits of drinking Hydrogen-optimised water
Over 700 medical studies by scientists across the globe have found positive effects associated with the consumption of hydrogenated water. Not only does it prevent brain damage, it prevents cardiovascular diseases, fights skin damage, treats Diabetes, combats allergies, ameliorates Kidney disease, and even treats Metabolic Acidosis. Other benefits also include reduced side effects from Cancer treatments, enhancing mitochondrial functions, pain relief, and the prevention of hearing loss and gut health. HOW® also aims to protect the vital organs in the human body. For weight-conscious and beauty-conscious individuals, Hydrogen-optimised water is also effective at aiding weight-loss, reducing wrinkles and skin laxity while delaying the ageing of the body due to its fight against oxidative stress.
About ONLY Aesthetics
Established in 2005, ONLY Aesthetics was founded in an effort to rise above the inadequacy of the then-newly saturated market of medical aesthetics. The co-founders believed in the calling to reach out to clients who wanted to better themselves, without short-changing them. The brand prides itself on its state-of-the-art technology and exceptional results that have allowed them to be a multi-award winning company.