A Tassie cellar door is popping up in Bulletin Place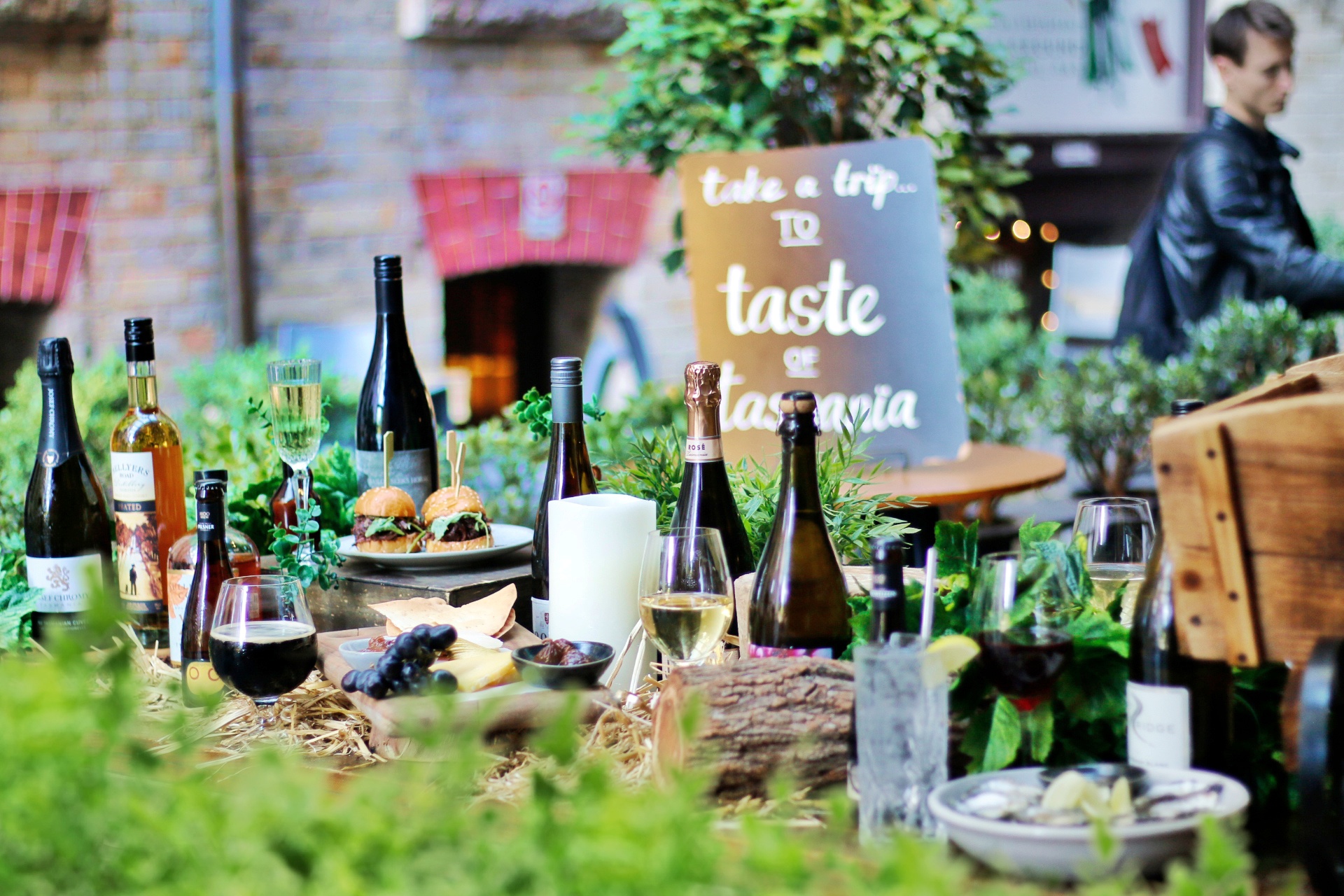 Experience the best of Tasmania's wine and produce along a vibrant, intimate laneway. 

What: Laneway Cellar Door | Taste of Tasmania 
When: 6th March 2018, 4:00pm - 8:00pm 
Where: Bulletin Place Laneway (Three Bottle Man) 
Link: https://www.facebook.com/events/569489386881037/

IN A NUTSHELL 

For one day only, Three Bottle Man, in partnership with some of Tassie's best producers, will transform part of intimate and vibrant Bulletin Place laneway in the CBD. 

Expect multiple stalls showcasing Tasmania's best wines and spirits, interspersed with live oyster shucking, interactive cheese stations, food stalls, roaming trays of delectable hot food, and more. 

THE WINE 
An extensive variety of award-winning wines will be presented from some of Tassie's finest wineries and producers including Oatley Wines, Vintage & Vine, Samuel Smith & Sons, Red & Wine. 

Expect over a dozen of the most popular Tasmanian drops; including Josef Chromy, Priory Ridge, Janz, Ninth Island, and many more. 

THE FOOD 
The wine and spirit stalls will be complemented by meat and seafood stalls, live oyster shucking, cheese stations, and roaming food trays throughout the late afternoon and evening. 

The food will be crafted from the freshest Tassie ingredients and produce by Michelin Star-experienced chef, Raphael Szurek, from the chef-hatted Silvester's Restaurant.
"Three Bottle Man maintains a strong focus on all things Australian, being one of the city's only Australian beverages-only venues. We will dedicate the coming year to showcasing the incredible variety of produce, wine, and spirits available from and unique to each state."
"A warm autumn Thursday evening spent strolling along a cozy laneway with our friends or workmates; sampling oysters, cheese, and wine – sounds positively heavenly. It's the perfect early start to the weekend, really!" – Kate, Marriott

TASTE OF AUSTRALIA: The Laneway Cellar Door will be the inaugural event to mark the launch of the year-long Taste of Australia series, showcasing the unique and signature food and beverage offerings of each of Australia's six states over 2019. 
….. 

THE PRICING 

Ticket cost: $25 - Includes 4 tokens and glassware hire. 
1 token per drink; 2 tokens per food item. 

Additional drink tokens: 
3 for $12; 6 for $20; 10 for $30 

LINKS
Website: https://threebottleman.com.au/tasteoftassie/
Facebook: https://www.facebook.com/events/569489386881037/
Ticketing: https://tickets.myguestlist.com.au/v25c5bc815d998a/laneway-cellar-door-taste-of-tasmania/evs5c5bc815dd8f7/

WINE PARTNERS 

Oatley Wines - Josef Chromy, Clover Hill, Derwant 
Vintage & Wine - Hughes & Hughes, Pooley, Priory Ridge, Clarence House 
Samuel Smith & Sons - Janz, Barringwood, Dalyrmple, Curlewis 
Red & White - Kreglinger, Ninth Island, Tolpuddle 


About Three Bottle Man 
The award-winning Three Bottle Man in Circular Quay has quickly become a go-to laneway destination, having been named one of the 'best new bars' of the year and one of the 'best after work drink spots.' Located in the bustling heart of Circular Quay in the intimate Bulletin Place laneway, it's the perfect spot to catch up or unwind over a wine, cocktail, or shared platter under the stars. 

Operating as a cafe by day, Three Bottle Man has also won the award for 'Best All-Day Dining Destination 2018' by LUX Restaurant & Bar Awards. 

The bar was named after the UK's youngest Prime Minister in history, William Pitt the Younger, Pitt Street's namesake and infamous for carrying three bottles throughout his travels. Three Bottle Man is one of Australia's only bars to boast a strictly all-Australian spirits and beverages menu. 

Reviews from innumerable happy customers are a testament to the bar's commitment to being a unique, exciting addition to Sydney's barscape. Patrons have stated they love this "tiny, tucked away bar" and "they impressed me with their friendliness." One customer commented that "[there was] a good range of drinks and the food was amazing," while another felt the intimate laneway "makes me feel like I'm in another European country." 

@threebottleman | threebottleman.com.au 

About Raphael Szurek, Chef de Cuisine 
Trained under renowned Lyonnais chef Paul Bocuse himself, French Chef de Cuisine Raphael Szurek has mastered his craft across innumerable Michelin Star restaurants across Europe and Asia. He has picked up and fused global techniques and flavours to create his uniquely signature style, often dubbed "works of art." Raphael's food has been awarded One Chef Hat by the Australian Good Food Guide. 

@raphael_szurek 


About Marriott Hotels With more than 500 hotels and resorts in over 50 countries around the world, Marriott Hotels is evolving travel through every aspect of the guest's stay, enabling the next generation to Travel Brilliantly. Boldly transforming itself for mobile and global travellers who blend work and play, Marriott leads the industry with innovations, including the Greatroom lobby and Mobile Guest Services that elevates style & design and technology. All Marriott hotels participate in the Marriott BonvoyTM frequent travel program that allows members to earn hotel points or airline miles for every dollar spent during each stay. For more information, visit www.MarriottHotels.com. 

About Marriott International
Marriott International, Inc. (NASDAQ: MAR) is based in Bethesda, Maryland, USA, and encompasses a portfolio of more than 6,900 properties in 30 leading hotel brands spanning 130 countries and territories. Marriott operates and franchises hotels and licenses vacation ownership resorts all around the world. The company now offers one travel program, Marriott BonvoyTM, replacing Marriott Rewards®, The Ritz-Carlton Rewards®, and Starwood Preferred Guest®(SPG). For more information, please visit our website at www.marriott.com, and for the latest company news, visit www.marriottnewscenter.com. In addition, connect with us on Facebook and @MarriottIntl on Twitter and Instagram.