Why Celebrate Your Kid's Birthday party in a Family Amusement Arcade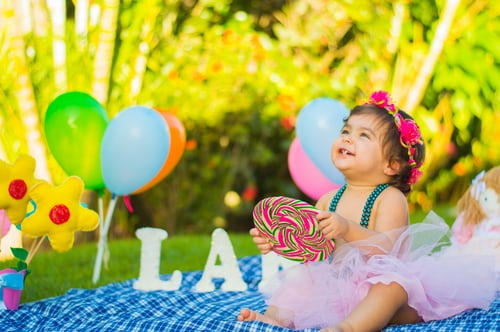 Celebrating your child's birthday is not just a meaningful way to show your love and affection, but it also helps your little one's self-esteem, social development, and self-worth. As such, hosting a birthday party is not a luxury or unnecessary expense, but a worthwhile learning experience that your child will remember for a long time.
Make your child's birthday celebration more fun this year by choosing one of the most thrilling kids birthday party venues available – a family amusement arcade. Unlike the usual party at home or in a restaurant, arcades offer a unique and incredible experience for the birthday celebrant and guests of all ages.
Before you say no to the idea, here are a couple of reasons why hosting your kid's birthday party in an amusement arcade is a brilliant plan:
Non-Stop Fun and Excitement
Remember the last party you hosted wherein you have to do tons of tricks and cajoling just to get the children to participate? You will not have the same issue in a family amusement centre. Instead of looking at bored and indifferent kids, you will be surrounded by the boisterous laughter of cheerful guests.
The children may run out of time and energy, but they will not run out of exhilarating activities to do in an amusement centre. From traditional arcade and modern video games to virtual reality rides, bowling, and bumper cards, family amusement centres have them all.
Creates Positive Memories
There is practically no kid in the world who detests amusement arcades. Even the most introverted child will find it natural to interact and laugh with other kids given the variety of games and activities they can do here.
Your child's friends and their parents will go home with broad smiles on their faces because they had a great time. Most importantly, the birthday celebrant will feel elated, knowing that everyone will positively talk about his party.
Keep Kids Active
Per recommendations of the Department of Health in Australia, children and teenagers need an hour of moderate to high- intensity physical activity daily. When you choose to hold your party in an amusement centre, you can help your fellow parents to keep their kids physically active for many hours; thus meeting the minimum 60-minute requirement for the day.
Amusement arcades have tons of interactive games that will keep children and adults moving. The kids can play basketball, bowling, or try out interactive games that will surely raise their heart rates and keep their blood pumping for hours.
The best thing in all this is that you do not have to force anybody to keep moving. Quite the opposite, you may even have to force people to take a break, sit still, and finish the meals you prepared.
Hassle-Free
Family amusement arcades are usually located indoors with tons of parking spaces. That means you and your guests do not have to worry about unpleasant weather or available parking slots. Everyone can proceed to the venue conveniently and in good spirits.
Apart from offering an ideal space for celebrations, amusement arcades also provide reasonably priced party packages so that you do not have to worry about invitations, food, and other essentials. You can focus on socialising with your guests and having a great time.
Given the reasons mentioned above, it is evident that the amusement arcade is one of the best kids birthday party venues available today. Where else can children and adults enjoy engaging and fun activities that they can remember for a long time, right? Find a family amusement centre near you and your little celebrant will surely thank you for it.


Author Bio: Alison Lurie is a farmer of words in the field of creativity. She is an experienced independent content writer with a demonstrated history of working in the writing and editing industry.  She is a multi-niche content chef who loves cooking new things