How to Win at Pokies – 3 Beginner Strategies You Did Not Know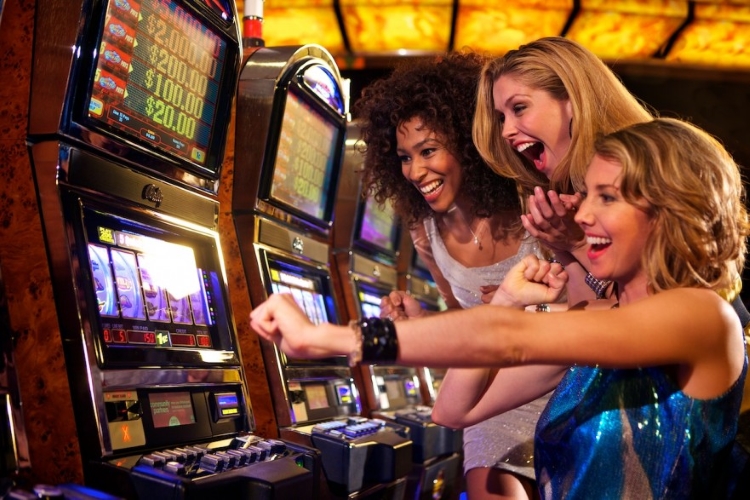 Pokies are the casino money makers, And let's face it, there are fun, easy to play and all we want is some entertainment. No nightclub is offering the chance of winning some money for some quality time. Well, online pokies are!
There are numerous player tips to dominate this casino game, but going beyond the basic tactics to win at pokies these grounded tips rarely mentioned on articles of this type make a lot of sense and can help tweak performance.


Pay attention to paylines
Most players think there isn't much to learn when playing pokies, they are wrong. Understanding paylines is seriously overlooked when it can provide an insight to the play style.
Paylines are the same for online or brick and mortar casinos.
The first impression is that paylines are relevant to building spins and increasing the amount to win. The more paylines the more possible combinations, so this assumption is common. But you should look at the cost, "how much are these paylines going to cost me and can I afford it during my time play?".
Why would you play a 25-payline slot when you are only going to play on 5 lines? You will never make a big hit or win a jackpot because you are not covering all the reel. The only way to win a jackpot is by betting the maximum on all paylines.


Should you always bet all the paylines?
You should as much as you can. So select a pokie with the number of paylines and maximum bet that you can afford. If your bankroll for a sit is small, then play a micro-slot.
If your bankroll is just $100 then your spin should be between $0.10 and $0.50 with all paylines.


Value of the coin vs. Number of coins
There is a big difference between making four $0.50 coins bets and one single $2.0. While the cost of these two options are the same, they can produce two very different results.
Pokies pay the same whether you bet 1 or 10 coins. What changes is the multiplier that will increase with the amount of coins, not their value.
Bet one coin and the multiplier will be 1x. Bet two coins and the multiplier will be 2x. Bet the maximum and the multiplier will be way larger and even qualify for the jackpot. You can obtain these multiplier with the smallest value of the coin possible, like $0.10 instead of $2.0.


Your goal should always be to hit the jackpot. So following the previous suggestions:
Stick to the smallest denomination of coin possible compared to your bankroll.

Bet the maximum amount of coins.

Select all paylines.
If your bankroll allows you to stay in the game for many rounds, then there is a good chance of hitting a lucky streak, a great bonus round or the jackpot in the process.


Play pokies with the highest paylines
Now that you know how you should play an online or offline pokie, learn how to pick them. First thing to look for is a machine that pays more than the others. This is known as RTP, or Return to Player. This is a percentage all pokies will publicly announce on their information menu.
RTP is a percentage of all wagered money that a pokie pays back to its players.
RTP is usually between 92% and 97%, and it implies that from all the money wagered on this pokie 92% of it returns to the players while the casino stays with the remainder 8% as profit. This number is an average from months of play that the game generates. Third party companies make sure the information is real and accurate.
Your goal is to be part of that winning 92% that managed to retrieve some money.
Always play on online pokies with the highest RTP. A good rule of thumb is playing at slots with 96% or higher RTP.
Take for example Devil's Delight by NetEnt. A loose video slot with 20 paylines and an RTP of 97,6%.


Pokie Volatility
Also known as variance or the risk level, volatility measures the risk involved in a playing a particular slot for real money. It determines how you win at slots.
Low volatility pokies means the wins are more frequent, but smaller in payouts.

High volatility pokies means the wins are rare, but bigger in payout size.
Which style of play are you?
If you are not a patient player and prefer to see wins often, then select a low volatility pokie. But if you prefer big rare big wins to call it a day after that and have the patience to wait, then go with the high volatility pokes.


So, how to find the volatility of a pokie?
This is not a stats publicly revealed by the casino or game provider, players must figure it out by themselves or search for it online on online forums or blogs.
To figure it out by yourself just play the game and evaluate how often do you win. If payouts are small and recurrent, then it is a low volatility pokie. If payouts are rare and big, high volatility.
This is an advanced skill that you can apply as you gain experience. One great practice is using the play money account to test online pokies, or use free spin bonuses. This way you can figure out volatility without taking any risk. To cut testing, google the online pokie name + volatility, or search for "low volatility" online pokies or online slots to see if any experienced players have already figured it out. Review more than one source since some articles out there are not written by real players, forums are the best source.
A recommended high volatility pokie is King of Altantis by IGT. 40 paylines and 5 reels. Does not have many bonuses or game features, this is a key characteristic of a high volatility poke. Most classic pokies will be high volatility, like the typical fruit poke of just 3 reels.
A low volatility poke is Hotline from NetEnt with frequent wins. Expect a lot of action with Wilds, Expanding Wilds, Re-Spins, Free Spins and bonus round with Expanding Wilds. Seems like a lot of juice, but payouts will be smaller.
If you want to know which online casino offers the best low and high volatility pokies visit bigredpokie.com for some honest reviews.