Young charity determined to help kids with mental health issues feel included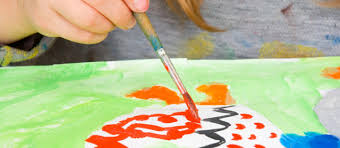 Most colouring competitions attract interest from hundreds if not thousands of kids, but very few focus on ensuring kids with mental health issues or those living in poverty are given the opportunity to participate. 
Lily Luong is determined to change this. Through her newly launched not for profit, LBL Philanthropy, Lily is undertaking an art competition to give all kids the opportunity to take part. 
Lily Luong was born in Vietnam to Chinese and Vietnamese parents, and arrived in Australia with her family as a young child.   Lily worked hard, applying herself at school, and gained entry into university where she studied a Bachelor of Arts Communication and Master of International Relations, among a number of other degrees.   In 2016, she started her own charity, called LBL Philanthropy, after her own name, with the aim to raise funds to assist people with mental health issues and help children in poor countries access books, clothing and education studies.



Simply put, Lily is an impressive young Australian.
"My family and I come from a very poor country," Lily said today.
"We are incredibly proud and feel very privileged to live in Australia, where you have the opportunity to succeed if you work hard enough.
"Unfortunately in countries like Vietnam, many people never get the chance to achieve success in life because of social, economic and political issues.
"I also understand first hand the challenges that many people face every day due to mental health issues.   My mother suffers from mental health issues, and I have been her carer for many years now.
"I know how hard it is for people with mental health issues to live day to day.   It is even harder in countries where there is no support.
"I was inspired by my parents and my upbringing to start a charity to help people with mental health issues and those living with poverty.
"I want to be able to raise enough money to send a teacher to poor countries to help give children the education and learning they need. I also want to send books and other educational materials to children to help them read and learn."
The purpose of LBL Philanthropy, which is an unincorporated association, is to  help raise public awareness about mental illness and improve the wellbeing of those suffering from mental illness. In addition,the organisation also aims to help reduce poverty and hunger for children and families living in poor countries.  
Funds are raised through book sales, fundraising activities and donations. The organisation's first colouring competition will assist to help empower children living with mental health issues and poverty. The competition is open to children seven to 12 years of age. 



"Since launching the charity, I have received a great deal of support," Lily added.
"Friends in various areas of industry have come on board and provided much needed support, guidance, mentoring and advice.
"Our work is very much about assisting people in need at grass roots level.  Next year, we are hoping to fund the cost of one teacher to work overseas to teach disadvantaged children. Every year, we are hoping to grow and do more."