How to Be More Responsible With Your Money Today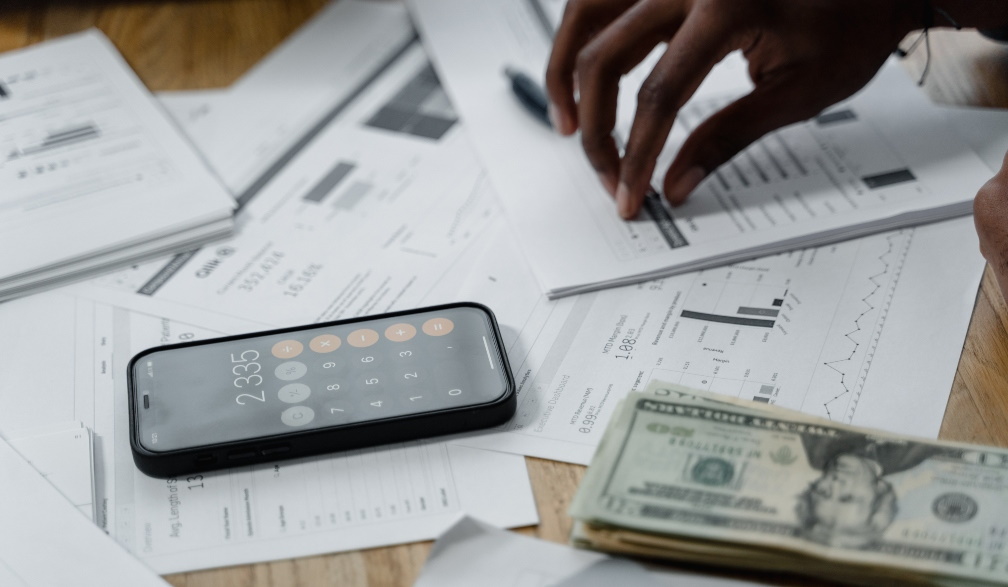 Calling the last couple of years would be troubling would be an understatement of the century. Of course, the endless problems we had to deal with didn't only affect our personal lives but also sent giant ripples across the financial world as well. All these things made ordinary life and making it to the end of the month incredibly hard.
But, the problem is there and we have to deal with it in the most efficient possible manner.
And what better way to start this struggle there is than keeping your monthly expenses under close control and showing a bit more financial responsibility. So, let us take a look at six easy ways that will help you to become more responsible with your money and start solving these ongoing financial issues today.
Create a monthly budget
That's right – having any sort of financial plan and putting more effort into allocating funds can go a long way in stabilizing your personal finances. Due to its sheer simplicity, we recommend that you start your budgeting efforts by splitting your after-tax income according to the 50/30/20 principle where:
50% of your income goes to fixed expenses, debt repayment, and other necessities

30% of your income goes to the things you enjoy but are not necessary for your life

20% of income goes to the savings account
If you are dealing with an ongoing debt drowning your finances, put savings on hold and invest this money into repayment as well.
Keep the track of your expenses
This simple but effective strategy will give you a great idea about the sheer amount of money you are spending on the things and commodities that are truly not essential for your personal happiness. So, download some of the popular money tracking apps or make a simple Excell spreadsheet but be sure that whenever you spend money on something you add that expenditure to your record. Once you start making weekly and monthly reviews you will see that a great chunk of money you have spent was simply wasted. Try avoiding these expenses next cycle and you will start noticing some very welcome changes.
Use discounts, coupons, and reward cards
The savings you can make here can seem negligible at first, but the longer you use these assets and the more of them you have in your arsenal the results will only start looking better making a lot of free room in your budget. And in some cases, the rewards you get are very tangible and immediate. For instance, using an American Express David Jones card to pay your expenses will earn you reward points you can later spend in major supermarket chains and petrol stations. Keeping in mind how tight we need to keep our budgets these small perks do sound like an excellent tool for getting more for the money you spend.
Stabilize and diversify your income
This may prove to be much easier said than done but we can't stress enough the importance of getting fair pay for the effort you put out every day at work. So, take some time to inquire does your company offers chances for promotion or at least a salary increase and if so, what milestones you need to pass to get these benefits. If not, see if other employers in your native industry are offering better employment conditions. Of course, there is always the option to simply start branching out and use your savings to start your own gig. These funds can also be used to make investments that generate passive revenue.
Optimize the shopping
In other words, try making your shopping adventures streamlined and purposeful. So, if you, are, for instance, shopping for clothes, see which store offers the best discounts and offers the most items you want to buy. Once you narrow down the list, try getting all the things you need in one run to avoid too much commuting and wasting time. When you are buying items that don't require your immediate presence during shopping (e.g., tech and household items) see does the vendor offer free delivery and simply await the items at home. These simple strategies can save you a lot of time and money.
Take care of the commuting
This will largely depend on the place where you live since expansive cities don't really present too many opportunities to take your bike for a ride. Be that as it may, you should use every one of these small opportunities to get from point A to point B either on foot or on two wheels. Putting aside the fact you will get into killer shape; both these commuting methods cost virtually nothing so you will be saving tons of money. And even if you need something faster, public transport will, in 90% of situations, serve you just fine. Save your car only for emergencies and avoid doing errands with a taxi like a plague.
So, there you have it – six strategies that will help you optimize your monthly spending and become more responsible with your money. As we can see, all the methods we have proposed are very simple and don't require any kind of investment or excessive effort. That means you have virtually nothing to lose by trying them out. What you can get, on the other hand, is a great sense of financial freedom and the opportunity to spend your money on the things you truly enjoy.