Enhancing Your Pergola: Top Landscaping Elements to Consider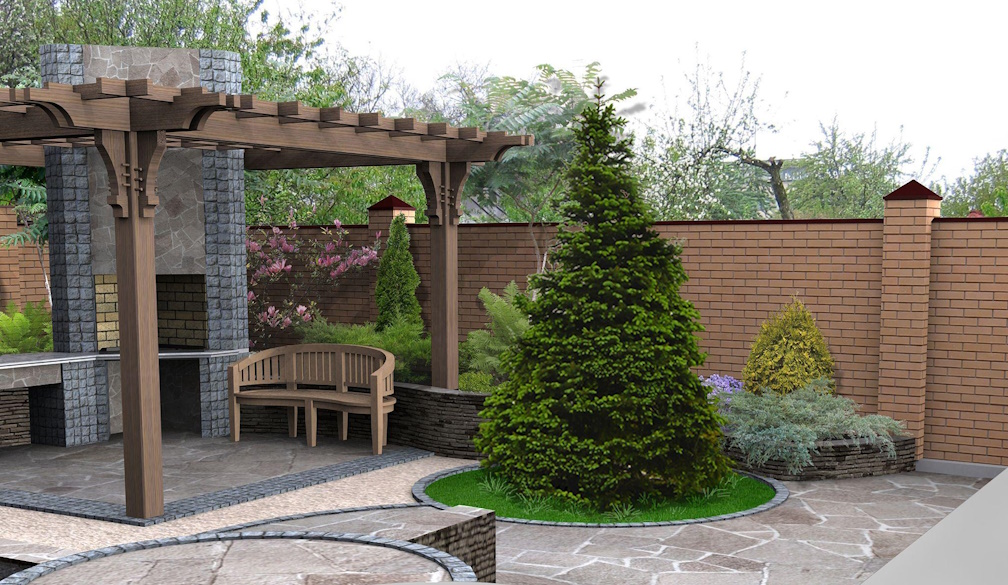 An enchanting pergola, a sight to behold, can transform your humble backyard into a captivating outdoor retreat. Defined primarily as garden features forming shaded walkways, passageways, or sitting areas, pergolas play a pivotal role in your exterior scheme. For Australian homeowners, taking this architectural adornment up a notch by integrating decisive landscaping components can create a tranquil hideaway. Before diving into the top landscaping elements for your pergola, it's essential to understand the initial investment involved. Find out the average cost of building a pergola to help you budget effectively for your outdoor oasis.
Understanding the Australian Landscape
Australia's garden landscape is as diverse as it is beautiful. From balmy coastal gardens to serene desert retreats, the Aussie landscape sets a unique stage for pergola design. Crucial to one's success is understanding and embracing this diversity, working with, not against, the natural environment. Incorporating the pergola design with the specific local ecosystem could drastically enhance both the aesthetic and functional aspects of the structure.
Selecting the Right Plants for Your Pergola
Rolling up your sleeves and getting your hands dirty in the world of plants could be a daunting task, especially when your hard work is displayed within the framework of your pergola. Thankfully, Australia's lush flora offers a stunning variety of plants suitable for the purpose. Climbing creepers like the Australian native passionfruit or the exceptional Wisteria imbue pergolas with charm and intimacy. As for maintenance, remember that each plant has its season - it's time to shine and it's time to recover. Good old patience, timely watering incentives, and a dose of Aussie sunshine should do the trick.
Incorporating Hard Landscaping Features
"Hard landscaping?" I hear you ask. Simply put, it's the bricks and mortar of your garden design. Stone pavers, retaining walls and suchlike can significantly impact the overall look and functionality of your pergola. Opt for durable materials that withstand the harsh Australian climate, while adding a touch of elegance and grandeur.
Use of Lighting to Enhance Your Pergola
Let there be light! And let it be strategically placed to illuminate your pergola's best features. The magic of a well-lit pergola can provide an intimate setting for an enchanting evening or highlight the unique aspects of its construction. Take your pick from eco-friendly solar lights, ambient LED lights, or even fairy lights for that whimsical touch. And remember, safety comes first, so keep those wires tucked away and check the bulbs regularly.
Incorporating Water Features in Pergola Landscaping
Picture a soft murmur of a mini fountain or the tranquillity of a pond nestled under your pergola. Mood-setting, isn't it? Besides their striking visual appeal, water features also contribute positively to the local ecosystem, creating a pleasant environment for local fauna. Just ensure regular care - keep their water fresh and the features clean to retain that sweet serenity they promise.
Now, gazing at your backyard from your kitchen window, picture adding the elements we've explored in this guide. The fluttering leaves of the Wisteria creeper around the wooden pillars of your pergola. Imagine the soft lights highlighting the serenity of the water feature, the robust stonework underfoot.
With this guide, Australian homeowners are well equipped to make their pergola the pride of the backyard. Of course, for those still feeling overwhelmed by the possibilities, remember, professional advice is only a phone call away. All set then? Let's create your masterpiece, one landscaping element at a time!