Sell Your Home For A Higher Price With These 5 Tips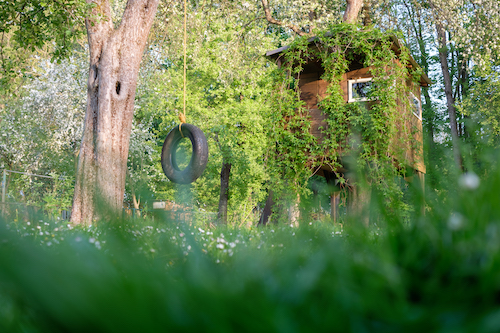 Curb appeal is a big driver in the price a house can sell for. How a home looks from the street is the first impression potential buyers will have of an investment.
Home purchases are looking for a safe and comfortable abode for themselves and their family. Higher prices for a certain home can be won or lost on the back of great curb appeal.
What is great curb appeal and how do you get it?
Imagine you are the future purchaser of your house. Put yourself in their shoes when they drive up to the house for the first time. From that perspective, answer the following questions;
- Is the garden welcoming?

- Are dead or dying trees removed?

- Is there a tasteful tree/plant selection in the garden?

- Is there an aesthetically pleasing path up to the house?

- Is there an abundance of the right wildlife?
Let's take a look below and discuss the key areas where we can intelligently increase the curb appeal of your home quickly and easily.
Garden Clean Ups
Is your garden clean and presentable? Weeds, overgrown shrubs and dead or dying trees can be an instant turnoff for potential buyers.
Take some time to prune back any overgrown plants, remove weeds, get rid of dead or dying branches/trees and add a fresh layer of mulch to the garden beds.
Lay A Beautiful Fresh Lawn
A fresh-looking lawn can make a huge difference to the overall appeal of your home. Consider laying a new lawn, or re-seeding any bald patches you may have. If you have pets, it is important to select grass that is pet friendly and will withstand their big paws!
Remove Any Problems That Could Turn Away Buyers
Look around the garden and identify any potential hazards that could turn away buyers. Do you have an old shed or a large dead tree that needs to be removed?
If so, take the time to do it before putting your house on the market.
Assess The Range Of Plants And Trees In The Garden
Plant complementary plants that work well together. Australian native plants are a great option that looks wonderful.
Adding some pots or planters with blooming flowers and plants can bring colour life and interest to the garden. Choose a selection of colours that will complement each other and your house. You could also consider adding shrubs, trees or bushes for an extra touch of nature.
Selective Tree Lopping and Pruning
If you want your property to appear low maintenance, take the time to maintain small to large trees and get them looking great! If you have any trees around the house that are blocking light or look overgrown, consider getting them pruned or even lopped down to a more manageable size.
Putting your home on the market is an exciting time. Give yourself the best chance of success and take the time to increase the curb appeal of your home.