UPGRADING CONVENIENCE: AUTOMATED GARAGE DOORS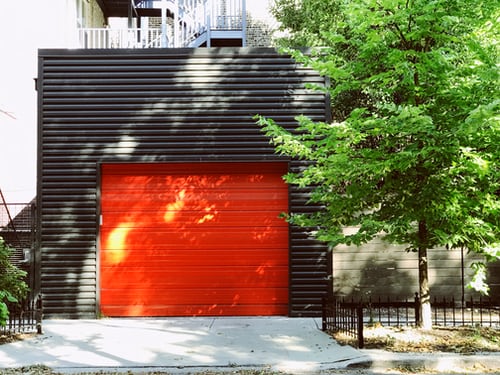 Smart homes are the fad right now - voice-controlled lights, fans, hemostats and automated garage doors. All this technology makes life so much more convenient. But one must know what goes into this technology to use it to its full potential.
Automated doors are an incredibly fantastic upgrade of technology. Automatic garage doors save time and effort. Even if they are damaged or are malfunctioning, emergency garage door repair services are available, and they fix the problem immediately. They are probably the most low-maintenance tech upgrade.
Garage door sellers also provide repair services as they know the features best. These doors also come with warranty periods. Automated garage doors come in 3 types -
ROLLER DOORS
Roller garage doors have mounts behind the door that rolls it smoothly upwards as the car gets parked. They are customisable in colours and have no protrusion while rolling up or down. They make absolutely no noise and are suitable for all openings.
SECTIONAL DOORS
These doors are made of panels and are sometimes known as panel-lift doors as well. One can fit these horizontal panels onto a track, and when the doors open, these panels lift up, moving along the tracks held on the ceiling of the garage. These are known to be the most sturdy doors.
TILT DOORS
These are a single-piece door with a spring mechanism. When open the entire door tilts up, letting the car inside.
GARAGE DOOR REPAIRS
Tilt Doors
The springs in tilt doors become loose or rusted if not appropriately maintained. They can also lose their spring action after a long time of use. Garage door repair services can fix or replace springs easily, thus keeping the door in good condition for an extended time.
Sectional Doors
The user operates sectional doors using a roller wheel that lifts the different panels. This wheel can get displaced from the torsion bar, which may not allow the door to open and close. Repair technicians can assess the situation and repair and replace whatever is necessary, causing almost no inconvenience.
Roller Doors
The only problem these doors may face is that they can become noisy after continued use. Technicians can fix this quickly by oiling the roller beam. Garage repair services use premium lubes to ensure the doors remain noise-free longer.
Impact Damage
How much ever careful people are, accidents can happen. One may ram into the garage door unintentionally while driving out/in. Garage technicians give recommendations on what can be done depending on the extent of the damage. Well equipped, these technicians have everything handy to rectify impact damage on all types of doors.
OTHER SERVICES
Garage door repair services offer a complete package for garage doors.
Automating Garage Doors
People who want to install automated garage doors can also automate their existing doors. Garage door technicians conduct a thorough examination and give options for automating the existing door.
Door Maintenance and Safety
Owners must service their garage doors once every ten years. Their different parts have to be examined for marks of wear and tear and replacements and refurbished wherever necessary. This ensures that the garage door functions well and is safe. This also reduces the cost of repair bills in the future.
Corporate Services
Garage door services also service corporate companies ensuring quality garage doors in all their buildings. They take care of installation, safety, maintenance and repair whenever necessary.
Emergency garage door repair services ensure that the repair technician reaches the spot instantly, well equipped to solve any problem then and there. They are handy for immediate repairs and save one time and money with these repairs. Any inconvenience faced is only for a short period, and these repair technicians can also help make sure that it doesn't happen again.
Author Bio: Ester Adams is an experienced independent content writer with a demonstrated history of working in the writing and editing industry. She is a multi-niche content chef who loves cooking new things.