HOME RENOVATION - A COMPREHENSIVE GUIDE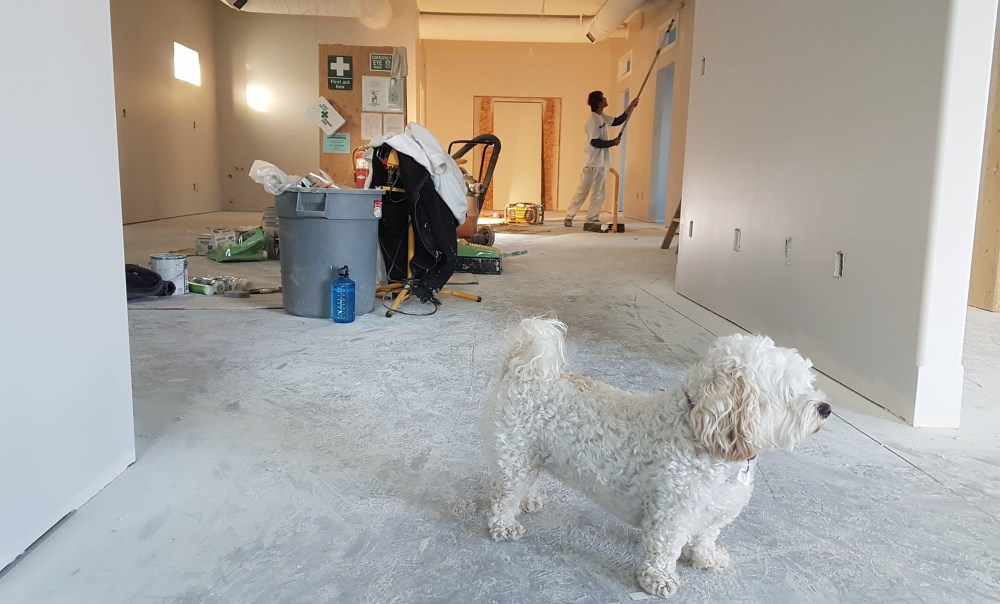 Everybody wishes to own a house of their dreams which has the comfort, beauty and an attraction which forces you to come home and you enjoy living there. When you buy a new home, it looks appealing and you are excited to live at that new place, but after sometime when days, months and years pass the appeal and comfort start declining. The paint on the walls gets dull and dusty, the door designs out the date, and the floor gets discolored, the kitchen drawers get loosened and overall the vibe of your home becomes boring. There comes renovation where you start restoring and restructuring the old look into a new modernized one. Making it feasible for modern-day living alongside keeping the essence of a home intact is crucial. Renovating a house is a difficult and overwhelming task; it takes a lot of planning in each and every stage which includes different types of details. Deciding what needs to be fixed first and what in the end matters a lot because you got to look at the hidden budgets as well.
Below are some key points which you must keep in mind while renovating your home as these are the primary aspects of doing this entire process effectively.
1. Effective Planning
Planning is the key point when you decide to renovate your home. First, you need to focus on each and every part of your house and mark out every single corner. Develop a strategy as to why and where are you planning the restoration and renovation. Making a schedule for each work can be done at this stage so that you can prioritize for example, if you are going for
laminate flooring and also there is repainting work in your list, you better put lamination first in your timeline. Planning in this way will make it easier for you to complete your tasks in the best possible way.
2. Framing Budgets:
Budgeting is an extremely main step you should keep in mind before beginning with your renovation process. You must decide the total budget and set up the limits for each space you are going to renovate.
2. Floor Decoration:
For flooring, there are options available with a variety of designs in each option such as lamination, vinyl, and wooden flooring. You can choose any of the suitable variety which goes well with your budget, the aesthetics you want for your home and the look you are trying to create. Also, don't forget to understand the pros and cons of each type of flooring before opting for one.
4. Doors Design and Color:
The look, design, and color of your doors must be in your to-do list especially the front door of your home because that's where you or guests enter from. Keeping in sight the budget limitations, you don't have to replace the old doors with the new one. If the material is in the right condition and just needs a repaint, you can choose this option. Try different shades of paints this time, going for pastel shades to give a cooling effect and brings in light to your rooms.
5. Wall Decoration:
While looking into a wall decoration, you can either paint the walls with new colors and shades to give a whole new look or change them into wooden walls. You can also opt for wallpapers with decorative panels.
6. Restroom Renovation:
While renovating the home, you have to keep in view your toilets and their internal storing situation because if the storage setting is not in good condition then it will surely be damaging your restrooms as well as will affect the condition of your room. Occasionally you can overlook these things because this entire unseen area of a house might take in much of your budget. You can also fix something new if there is no need for restroom renovation or can just modify your restrooms by changing the cabinets and the painting shades or renovate the damaged part.
7. Kitchen Area:
This part also comes in the renovation procedure. You can set up varieties depending upon the need, for example, you can change cabinets or the storage setting and pipes and repaint the complete area with your choice according to the estimated budget.
Conclusion:
The process of renovation takes time and brings in loads of stress to get everything right. But this process, in the end, adds value to your home and improves the home functions and style by modifying things a little giving it a completely new look. Therefore, you should develop an effective plan by setting up all these things in an order which is mentioned above so that the process becomes smooth for you. The idea of home renovation not only restores the house but it also reinstates the level of the home and the neighborhood.