How to Maintain Office Desk Like A Pro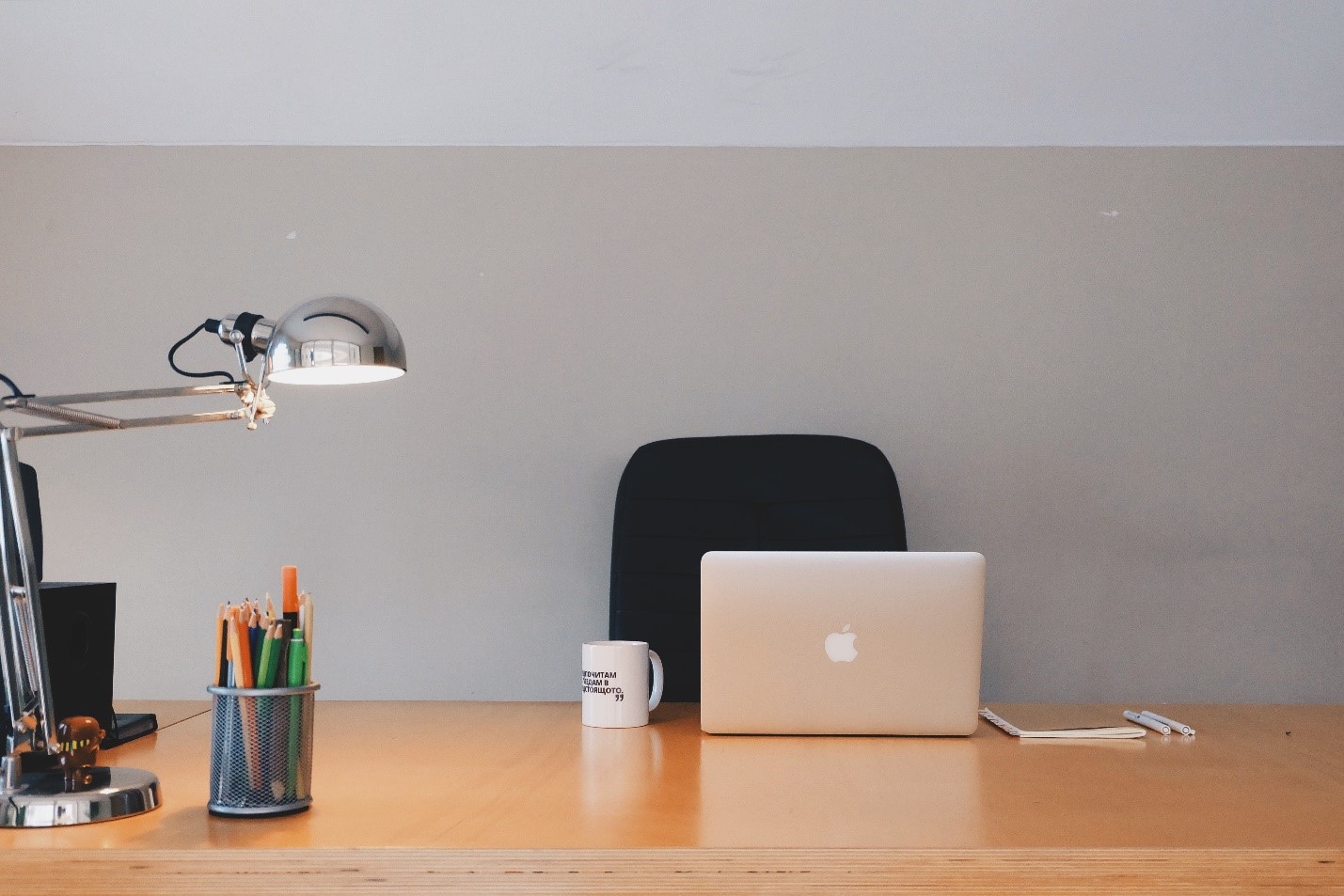 Do you have trouble with your messy desk?
Want to return more clutter than leaving in the first place?
Please, do not destroy your creativity with the old or messy workplace to get your work done.
The feeling with a good and clean environment gives you more energy, creativity and sometimes inspiring. Having a clean desks give you a push and keeps you encourage to focus on your work get done!

Cleanliness = Productivity
Ensure that, a good environment always keeps you motivated, and you will get inspired by these terms. Due to this, you look for work with more creativity, whether you are a student or business owner, these things you like most.
So, here are 16 tips that will help you to maintain an office desk like a pro. Also, you can well-organized setup of your work. 
Keep at least a Single Box
Due to the current scenario, many people use so many things in their desks inboxes, and that is why many people not ready to set up physically one more on their desks. However, you have to do one simple box in your side table corner to keep important papers or documents on it.
Trash Should Have Below a Desk
Are you facing difficulty to put something in the trash while you are so busy working? Then make sure that the trash near to your table or desk, not far away. To ensure that that you can easily reach there without disturbing anything you are working and reach to bin quickly.
Reduce Paper
Do not keep too many papers or tissues on your table; make it possible to minimize it. It is important to you when you are working the number of things on your desk must be reduced. And if you have some important notes, keep those notes in your desk and to write down your points.
Keep Away Unnecessary Things
Well, the most important thing you should think, especially when you are going to chase accessories laying all over your desk? However, they serve with some purpose, and you need to get them off from your workplace. And do not go to the extreme of creating a sterile workspace, although, if you are not using it, or move it off your desk.
Schedule Regular Cleaning Time 
As we mentioned above in this article, the clean environment makes you more creative to think more differently. And if you do not clean or desk or chair, after some time you will stick with your work. It takes some time to clean your room and desk, so if you do it daily, it will help you to get things quickly in your mind with a fresh and nice environment. And keep clearing your desk or workspace regularly.
Think as your desk as prime real estate
Whoever or whatever sits on, and it needs to deserve to take up space. And the only items you use daily should sit here.
Keep supplies close
To ensure that your drawers, pencil, notepad and other supplies keep close because of its handy items on your desk while you are working.
Keep things in reach
There are many resources out there when you are on the sit while working with many files, documents, and other items you use daily should be within your and or reach you. However, if you keep a telephone book or your diary on your desk, all these items are important for you.
Create a system
You have to set your all plans in a day to keep organized. Create a well-organized system so you can maintain your life balance. And you have to take the files in front of you. Now you have a system with a proper work environment that will help you maintain your workplace or desk. And the most popular choice to create a cool system for just not buying office furniture, but has to buy other important things regarding the work environment.
Use a stacked In/Out tray
To ensure that papers and unopened mail come into your office like temporary stuff until you can make decisions regarding them. However, the two trays act as your In-Box, although limiting much stuff can accumulate you before give it some attention. And it will help you keep a clean desk and stay on top of projects that need attention. It helps you to organize your office desk more effectively.
Get rid of distractions
Once you sit on the chair for doing work, please get rid of distractions around you. You have to away things around your side. It disturbs and away from attention from the work you are doing. For example, the distractions things including, while two people are talking in front of you, your phone ringing, appointments with people or family meetings, and lots of other things are ready to distract you. 
To simplify, and get rid of excess these above or personal things, you should also pay close attention to space under your desk. These distractions keep you engage with unnecessary things away from your goal of obtaining the targets.
Click Important Things in Your Phone
It is time to take a look at stuff that you keep on your desk, it is the reference or to remember the event or activity you love? Or like a whiteboard in your room? So, ensure that when you are working with other stuff that you keep on your desk, click a nice photo with your phone to remember some little things that are important for your work or business. 
Many people do these things while they are working to keep things safe on their phones, especially when they are doing some work in critical or deadline position.
Keep Clean Before You Left Your Desk
And the last step that is important for everyone whether they work from their houses or in the office whenever you left the office make sure your chair and desk are in the right position with clear stuff. This is a cool way to get inspired by your boss with our work and attitude. It brings more love in your inside with work and environment you utilize that presents a good person behavior and attitude towards his life.
Conclusion
So, these are the steps and useful ideas that can help you keep to a clean desk round you. And this way you will get more energy to devote to more important tasks.
So, please Keep it Clean every time whether you are in the office or not. A well-organized work area always helps you get more done.