Ten ways to stay safe from electricity in your bathroom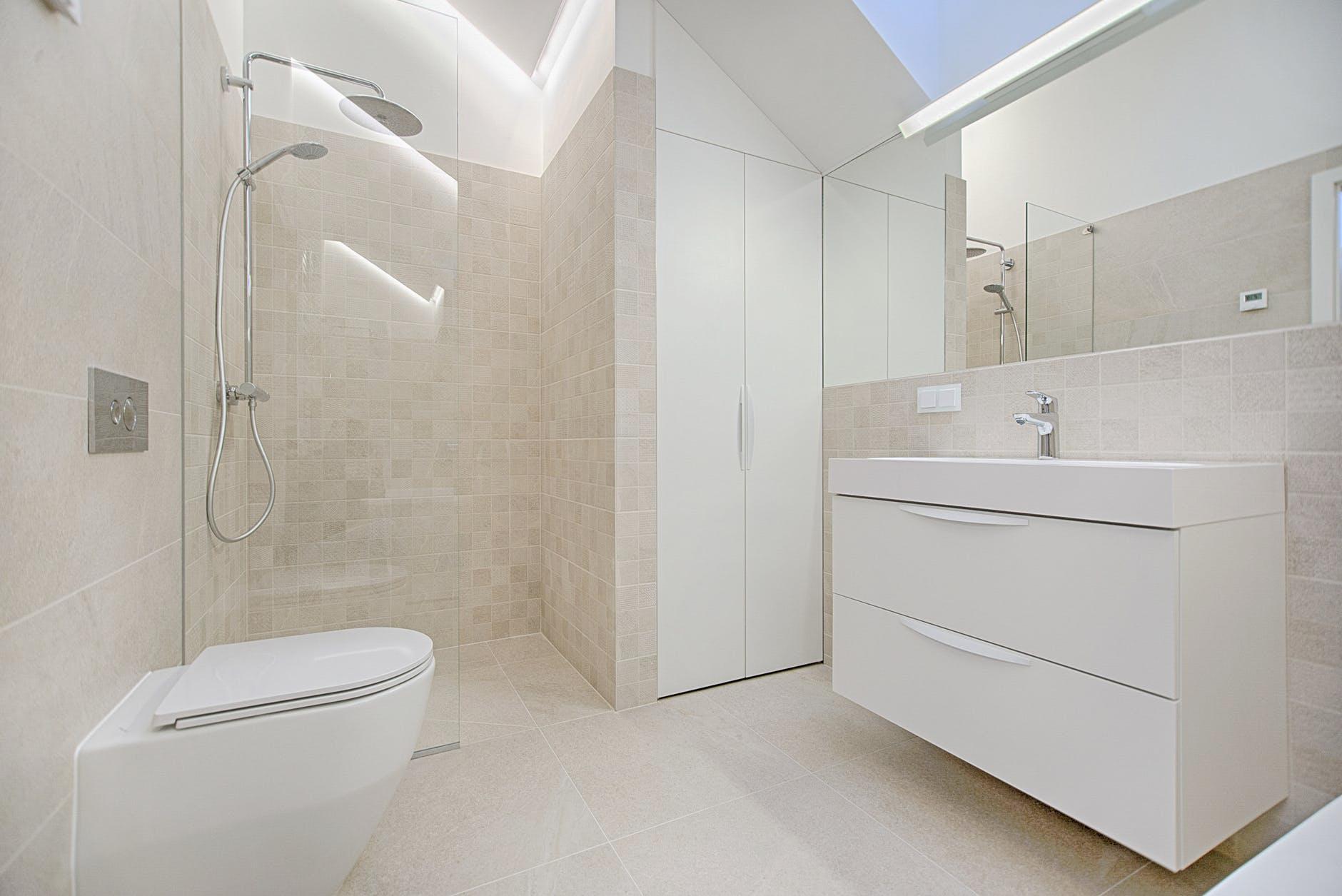 Bathroom Electrical accidents are way too wide and shouldn't be ignored. As the toilet is the most common place where electronics and switches can combine with water, the safety there should be heightened. It is necessary to be utterly cautious to prevent electric water contact. Even if your electrical systems comply with Australian Electrical Standards, the occupant must take some additional measures for their safety. So to ensure your safety and safety of your loved ones, electrical safety procedures need to be followed. Here are ten ways compiled by Electrician Inner West to make your bathrooms safe and sound because we care:
1. Don't bring plugged-in electronics inside the bathroom

The world is transitioning towards battery-operated equipment gradually, but we still rely on some electrical appliances. This is not a bad thing, but the only problem is that extra caution needs to be practiced when using such electronics in the bathroom as it can lead to electrocution. As per ERAC (Electrical Regulatory Authorities Council about 12 out of 18 fatalities from electrocution in 2015 and 2016 were residential. So to prevent these grim statistics from rising, you have to ensure that nothing is left plugged strictly. The best way to do so is to not plug in appliances in the bathroom outlet as you can forget to unplug them anytime. Use the outlet nearest to the bathroom or replace these appliances with non-electrical one!
2. Outlet distances should be reasonable
Even though it's risky to install outlets in the bathroom but if you must then ensure that they are a reasonable distance from water. They should be at least 3 meters away from all water sources and 300mm above the ground. This considerably reduces the risk of occurrence of an electrical mishap. Even when you power appliances in dire circumstances, they will be protected from the splashes and humidity of the shower, taps, and sinks.
3. Avoid all sorts of extension cords and wiring
It should go understood without further ado that extension cord and bathrooms don't go hand in hand. Well, it is an obvious fact that any wiring should be avoided inside the toilets no matter how safe they are. To make this possible use appliance with hidden wires. Try installing recessed electronics that are less likely to be touched. This because wires and cords fray quickly in humidity and lead to electrocution.
4. Light Switches
Lights in bathrooms can be a huge issue. These electrical bulbs can be the deciding factor in your safety. So choose them wisely bit in terms of lights and outlets. For outlets, it is best to install ceiling-mounted pull-cord instead of wall-mounted switches. This is because pull-cord is safer than switch as chances of electrocution are high if you touch switched with damp hands. Enclosed lighting fixtures are safer than naked bulbs as they are not exposed and are at a safe distance as well. They might be expensive, but they ensure safety, so install them.
5. Dry your hands before touching anything
This is by far the oldest rule but the easiest to forget. We have been guided to dry our hands before touching anything electrical since we were young. But still, when it comes to handling appliances in the bathroom, we forget to dry our hands completely. We merely wipe them on a towel and proceed with electronic. Remember any damaged wiring or power surge can lead to electric shock if there is even a stray drop of water. To adopt it as a habit to completely dry your body before touching any bathroom appliance, like hairdryers, razors, or iron.
6. Monitoring all electrical items
Faulty wiring, exposed light, damaged appliances, are the major cause of hazard in bathrooms. You never know when they occur, but they translate to injury very often. So, maintain a check of your bathrooms daily to identify any item that requires repair. Do not prolong inspection and call electricians if you notice something amiss. Use it as an opportunity to maintain your bathroom's electrical system to reduce the risk of mishaps. Do these checks regularly so that you are not caught off-guard!
7. GFCI-protected sockets all the way
Ground fault circuit interrupters are the best electrical invention ever. These are inbuilt devices that automatically shut down electrical supply if they detect any unintended current is flow. These ensure that electricity is passing through the correct circuit. This reduces the chances of stray electric current contacting your skin or water in the bathroom. So get them installed in the first instance.
8. Keeping all appliances away from children
It's better not to keep irrelevant appliances in the bathroom, but if it's necessary, then keep them in a safe place. You do not just have to place them far away from water but also out of children's reach. No matter how safe the equipment is, it can transform into a dangerous weapon when it reaches children's hands. Be it hair dryers, shavers, or any other non-threatening electronics, and anything can be dangerous. So when in the bathroom, keep all appliances unplugged and store them in locations not accessible to kids.
9. Choose ceiling fan systems and central heating
We all require heaters and fans in bathrooms. But using regular ones can be a huge risk as they have exposed wires and are too close to water. So it is better to install central heating systems and embedded fans in the ceiling. These are way better than portable appliances as they are permanently installed and are wired straight to the circuit. They are also licensed by an electrician who implants them with no exposed wiring and a safe distance from all the water activity.
10. Test GFCI-protected sockets every month
GFCI-protected sockets are indeed a blessing in disguise. They protect you from many electrical hazards, but your job doesn't end here. If you don't monitor them, they can get rusted and won't work properly. What will be the point of installing a piece of equipment if it backs out in emergencies? So to ensure that GFCI-protected sockets are fully functional, test them every month. Of you, don't know how to do it yourself, get an electrician to test them. Don't take any chances as just because it's a menial task. This may be a small thing, but it helps prevent major damage.
Conclusion
All in all, the risk of electrical hazards and electrocution is high in bathrooms. Thus you must be extra cautious when dealing with electricity in your washrooms. The water and humidity are not just harmful to you. It can destroy your appliances as well. You have no idea how feasible it is to get killed by electricity in your bathroom. So to remain safe, ensure that you and your loved ones abide by these ten guidelines. Make your bathroom a secure place immediately before you face something chaotic by following the above-given ways!