9 Ways to Get the Most Out of Your Workout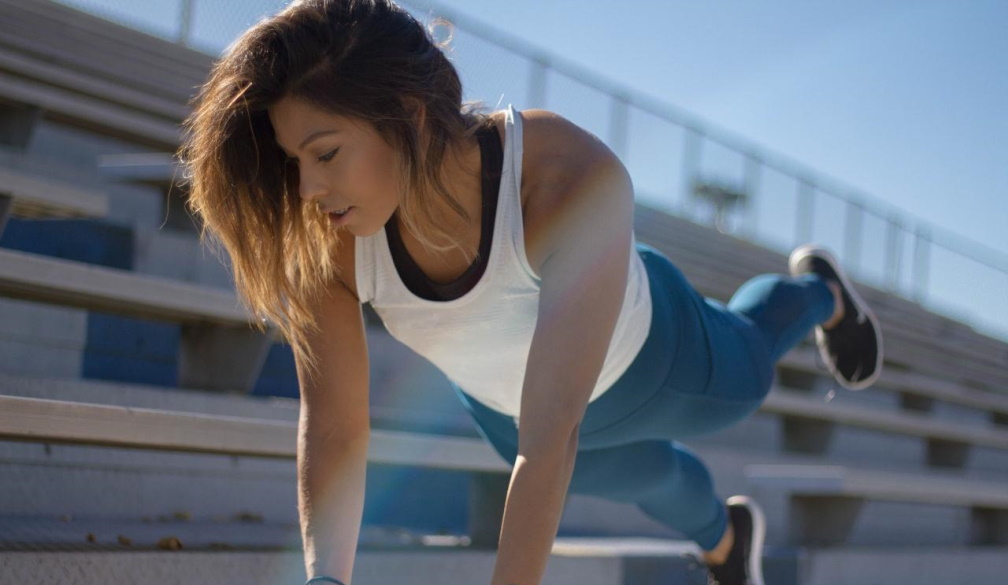 While some people have the tide and motivation to spend hours at the gym, most of us don't have such a luxury. Instead, we need to do our best to maximize our workouts and get the best results in the shortest time and least effort. Of course, success at the gym doesn't come without sweat, but with these tips, you can achieve all your goals quickly.
Reduce time but boost the intensity
As it turns out, for most casual gym-goers and exercise lovers, a 30-45 minute workout is all they need for a beneficial session. After that time, all the benefits aren't as great because we start to get too tired, lose focus, and ditch form. It's best to shorten the duration yet boost the intensity of your workout than the other way around.
Do compound exercises
Unless you're already ripped and want to improve your shreddedness, it's best to leave isolation exercises for later. Instead of doing bicep curls, maximize your workouts by doing compound exercises that tackle various muscles at once. A few compound exercises can result in a full-body strength exercise that will burn a lot of calories in a short time. Another benefit of compound exercises is the fact that they push your muscles to work in unison, which is much more natural. Some great compound exercises to include in your sessions are squats, deadlifts, lunges, pushups, rows, pullups, dups, etc.
Lift heavy
If you're a total beginner, make sure to start lifting slowly with low weights that will allow you to focus on maintaining good form. However, once you know how to properly execute exercises and gain some strength, don't hesitate to lift heavy weights. When you combine good weights with good form, you will get to see great results in a shorter time. And don't think you'll become overly big by accident—people who want to get big do a lot more than three workouts a week.
Control your lifts and keep an eye on form
When beginners lift, they contract their muscles slowly and release them quickly. However, proper form motivates you to go slow in both directions to maximize the effectiveness of your moves. Try counting 3 seconds in each direction. Also, you already know that form is very important when lifting, running or swimming. No matter what your exercise of choice is, start slowly in order to get the form down. Try working with a personal trainer or an experienced gym buddy to show you the ropes.
Invest in the right gear and wear
Many beginners think they can do a 100% effective workout in jean shorts and a cotton t-shirt, but that's not the truth. With proper gear like quality tights, you can enjoy the biggest range of movement, reduce any discomfort that might distract you, and stay comfortable and dry for the entirety of your workout. Plus, having proper workout wear will motivate you to hit the gym and track your progress through pictures.
Perform sets to failure
Many people do too many sets that take a lot of time. Instead, minimize the number of sets and maximize the effectiveness by doing sets to failure. Lifting to failure (or until you can't maintain a proper form anymore) will cause those micro-tears in the muscles and push them to grow bigger.
Keep your muscles guessing
Muscles are very good at adjusting and learning, so in order to keep them guessing and growing, make sure to mix your workouts. Change your routine every few weeks and try cross-training. Being forced to adjust to new workouts and new moves will push your body to burn more calories and build more muscle.
Incorporate hills into cardio
When doing cardio, no matter if running or biking, don't just set one course and do 20 minutes of grinding. Instead, incorporate hills into your routine, especially at the beginning of your fitness journey, after the first few months of adjusting. Hills will make you stronger, boost your endurance and allow you to cut your workout time.
Fuel up
What you eat also affects your workouts. Most people don't pay enough attention to their diet, especially when it comes to protein intake. If you don't eat enough protein, your workouts won't be as effective as possible, because your body will be craving protein for building muscles. A great source of healthy protein is whey and protein shakes.
Make sure to take a small protein+carb shake before your workout and just after you finish. This habit will ensure your body is fueled for the workout and rich in amino acids your muscles need while working out. Also, you will get to refuel after the workout, stimulate muscle growth, and boost recovery. A light meal an hour/hour and a half after your workout is also a great idea.
With these tips, you will be able to have short, dynamic, fun, and effective workouts every time. Remember these tips next time you're hitting the gym and make sure to try them out.