All-on-4 Dental Implants Recovery Time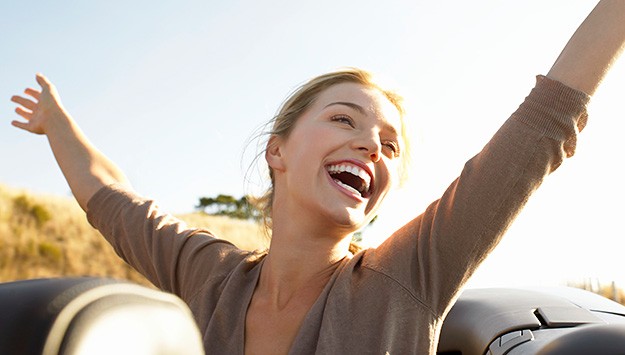 All-on-4 procedures can give you a complete set of teeth with just four implants. These four support the entire set and are ideal if you want to regain your beautiful smile again. Moreover, you will not have to undergo multiple surgeries with this type of implant, thus saving a lot of time. The placement of all-on-4 involves a minimally invasive surgical procedure that involves oral sedation. After undergoing it, you will take a relatively shorter time to make a full recovery. 
Once you have had your surgery, the sedation should wear out after four to five hours. When going in for your procedure, please bring along a family member or friends so that they can drive you home afterward. In case you notice swelling and pain right after your procedure, your surgeon should be able to recommend an appropriate painkiller. Lastly, you will be able to go about your regular tasks in two to three days. 
Sometimes you might also need bone and teeth grafting before getting your implant placements. In this situation, you should expect a more extended healing period of about three weeks. Compare all-on-4 recovery periods for different procedures before going in. After you have undergone your surgical procedures, your dentist will place temporary dentures on top of your implants, and after six months, you will need to go back to have them removed. You must have them for six months because that is how long it will take for your implants to be integrated with your jawbone.
After your temporary dentures are removed, permanent ones are placed, and they will usually be made from titanium which is durable and strong.
Once your dentist replaces your temporary dentures with hybrid ones, you will have to take antibiotics and use an antimicrobial mouthwash.
What should you expect in an all-on-4 procedure?
Now that you understand the recovery periods, you might also want to know what to expect. That will be reassuring, especially if you are among the many people that dread a visit to the dentists' office, let alone undergoing an invasive procedure.
Step 1
When you are going in, your surgeon will administer you with general or local anesthesia to ensure a painless process that is as smooth and comfortable as it can be.
Step 2
Your mouth will be prepared for the titanium screws that are about to be implanted. This could also include preparing any damaged teeth that remain inside your mouth. Lastly, they will cut away any infected gum tissue from your gums and jaw.
Step 3
Your surgeon will begin the implanting process by inserting the titanium screws at specific locations on your jaw. Usually, two screws go to the front of your mouth, and the other two are implanted at the back. It ensures that the pressure of your dentures is evenly distributed when you chew.
Step 4
Once your dentures are secured on your bone, your doctor will thoroughly clean the surgical site, suture your incisions, and then take you to a recovery room. You can relax and recover from the sedation in this area.
These are the phases for various all-on-4 procedures. From the above information, it is also possible to understand how long it might take you to recover, allowing you to plan to make the entire process more smooth-sailing.

You can learn more if all-on-4 dental implants can help get your sensitive teeth fixed by the by the dentist in Charlotte now.