Dietary Changes to Manage High Blood Pressure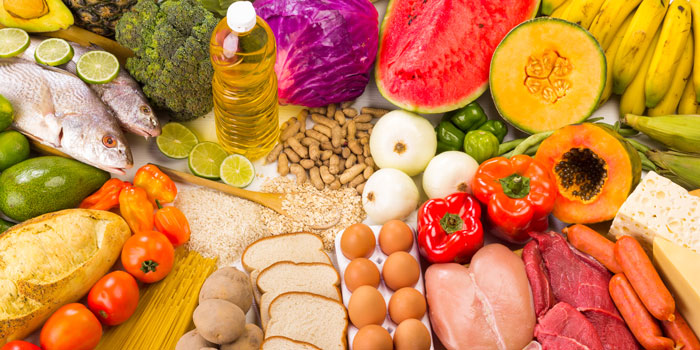 High blood pressure is often called the silent killer since it quietly damages blood vessels but usually produces no symptoms until it has already caused severe health problems. Fortunately, medications and lifestyle adjustments can reduce the likelihood of hypertension and enhance your quality of life. Changing your diet can control your blood pressure since food has a dramatic effect on the cholesterol levels in your blood vessels. Fighting hypertension is a lifelong commitment, and you should make changes that will make a difference. Apart from taking your medication and keeping an eye on your blood pressure, it would help if you made the following dietary changes.
Increase Potassium Intake
When your blood pressure creeps up towards unhealthy levels, a diet rich in potassium can help to stabilize it. High sodium levels in your diet can lead to increased blood pressure, but potassium works to balance out this effect. Kidneys maintain stable blood pressure by managing the amount of fluid in the body. Hypertension worsens when you have more water in the bloodstream. So, the kidneys filter and remove excess fluids using a balance of sodium and potassium. Eating potassium-rich foods restores the delicate balance and reduces fluids in the body. Besides, potassium also eases the tension in blood vessels, further lowering the blood pressure. Bananas, mushrooms, tuna, tomatoes, avocado, and sweet potatoes are all rich in potassium.
Eat Leafy Green Vegetables
You can never go wrong with adding vegetables to your diet. Leafy green vegetables are excellent sources of oxidants that improve your overall health. They are also rich in nitrates, which are useful in managing hypertension levels. Find creative ways to consume greens like cabbage, spinach, kales, Swiss chard, and lettuce. You can stir them in stews or make tasty salads.
Add Garlic to Your Diet
Garlic is well known for its associated health benefits. Its active ingredient, allicin, makes it a natural antibiotic and antifungal food. Research shows that garlic enhances the production of nitric oxide in the body. This chemical is useful in alleviating tension in blood vessels by smoothing the muscles and helping in dilation - this relaxation of blood vessels lowers hypertension. You can eat raw garlic or use it to enhance flavor in stir-fries, soups, and savory meals. Use garlic to substitute salt for added benefits.
Limit Sugar
Diets containing too much sugar are linked to numerous health conditions, like obesity and cardiovascular problems. Consumption of sugary foods, especially sweetened drinks, can also exacerbate your hypertension. Processed sugar drives the blood pressure up by limiting nitric oxide's function as an essential vasodilator. The suppression of nitric oxide lowers the elasticity of blood vessels, causing hypertension. It is advisable to avoid processed sugar and replace it with natural sugar sources like fruits and whole grains.
Reduce Your Sodium Intake
When you are living with high blood pressure, salt and sodium are your enemies. Excess habitual consumption of salt is an important factor in hypertension. Most of the sodium you consume comes from processed and packaged foods like deli meat, frozen pizza, and canned foods. Salt can transform even healthy foods like cucumber or vegetable juice into a sodium sponge. If you want to minimize the side effects of sodium, pay attention to food labels and pick brands with low sodium content. Alternatively, you can avoid processed foods altogether, since only minimal amounts of sodium occur naturally in food. Instead of salt, flavor your food with herbs or spices.
Take Yoghurt and Skim Milk
People with hypertension often need to avoid dairy products due to the fat content. However, skim milk is low in fat and rich in calcium, making it excellent for maintaining healthy blood pressure levels. Furthermore, the low cholesterol content minimizes the build-up of fat in blood vessels. On the other hand, yogurt contains beneficial bacteria, promoting a healthy gut - the beneficial bacteria boost the control of blood sugars in the body. However, it would be best to avoid yogurt with added sugars.
While hypertension does not have a cure, lifestyle and dietary changes can help to control the condition. Therefore, watch out what you consume, stay active, and reduce your stress levels to stabilize your blood pressure. If all these efforts fail, then it's still possible to regulate your blood pressure through medication, ask your doctor for more information.