Fashion Tips for a Perfect Evening Dress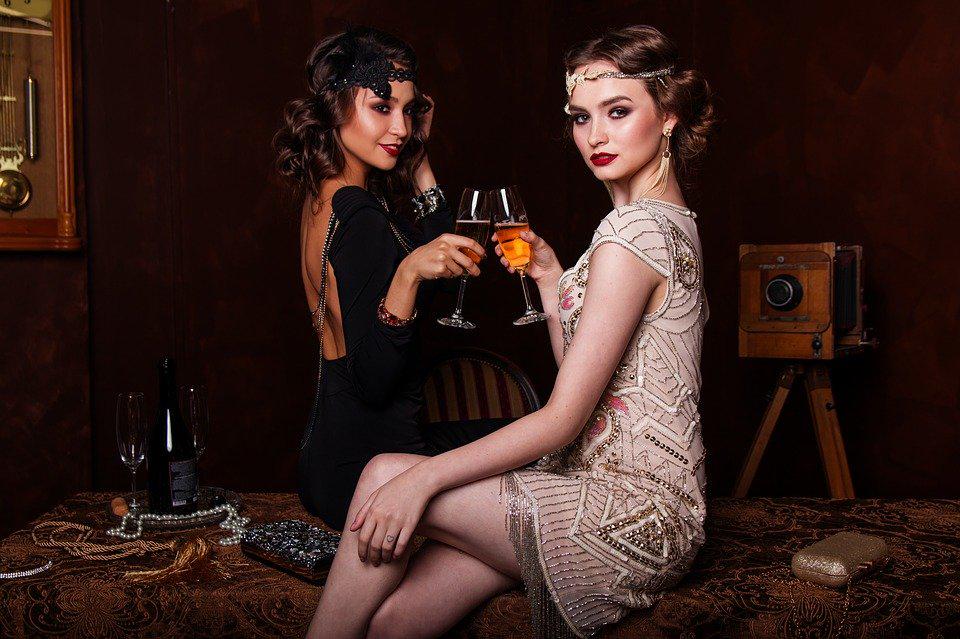 An evening dress is a special thing in the wardrobe of any woman. An outfit for a special occasion should be perfect. Each evening dress is a work of art and its design fantasy complete the vivid manifestation. The woman feels like a real queen of the event if she wears the right dress according to the event. Therefore, selecting a perfect match which suits the hourglass figure and face is worthwhile.
In any season, the professional designers produce not only casual collections but also pay special attention to collections of evening dresses. So, let's try to navigate the trends of evening fashion-wear and pick up a delightful outfit for any celebration.

Evening Fashion 2020
Evening dresses always emphasize glamour, feminine and seductive look. Besides, classical mini dresses have become one of the fashion trends this season – also, this trend has a great impact on the evening fashion-wear.
In the evening fashion-wear 2020, you can trace several style-evolving trends. However, the romantic style is always set on priority, which includes the use of thin translucent fabrics and lace, pastel colors, rich embroidery and light, flying silhouette.
Sequentially, another current popular trend is Gothic. Several outlets of reputed brands have displayed the fateful Gothic style in numerous fashion shows around the world. Most of the people get inspired by the image of a female vamp like this trend of fashion.



Brightness and brilliance come into fashion.
Many couturiers offer females to choose dresses with catchy prints and densely embroidered with sequins for the evening event. However, when it comes to cocktail dresses, women love to wear them in evening parties.
White and black colors are still in trend. However, fashion designers advise not to hesitate to wear brighter apparels. All shades of blue are in fashion - the color of the sea wave, bright blue, turquoise, as well as classic red and mysterious purple. Besides, when it comes to evening parties, the gentle option in trend includes a dress in pearl gray.

Long evening dresses
When anyone says "evening dress", never image of a party dress on the dance floor. However, long evening dresses give a gentle look of a woman with a sober personality. Also, long dresses are not very practical and comfortable in everyday life, but they are undoubtedly beautiful, feminine and ideal for the evening. Its look develops a will in a girl to own it and feel like a real lady.

Long evening dresses in the Greek style
Such dresses use light fabrics in designing - silk and chiffon. The Greek silhouette dress has open shoulders, one asymmetric strap and an oversized waistline. Traditionally, designers offer such dresses in white, although delicate pastel shades also look great. Choose ivory, champagne, pale blue or beige color during your shopping. Subsequently, finishing of these dresses from silver or golden sequins and rhinestones create a soft accent of the impression and emphasize the laconic grace of the Greek dress.
On the other side, too long black dresses in the Gothic style are very overwhelming. Gothic in evening fashion is a combination of velvet, lace, leather and satin with transparent black chiffon and decor of light feathers, a tight corset bodice and a long flowing skirt. Alexander McQueen presented a magnificent collection of evening dresses in the style of the romantic Gothic style.
Moreover, the dresses of the past 1980s are returning into fashion, such as the dress of the mermaid silhouette. A tight-fitting dress with a flared skirt at the knee level makes the figure more slender and emphasizes the natural curves of the body.

Short evening dresses
Short cocktail dresses are a combination of chic and luxury evening dresses with originality and comfort. They are less formal and more suitable for friendly parties, clubs and informal receptions than long formal dresses.

Sheath dresses with luxurious finishes
Using a higher density of sequins prevents clear visibility of the fabric. In case of lace at front, it enhances the look in a distinguished manner from the neckline to hem. A simple dress with a high stand-up collar and long sleeves with transparent guipure sewing is also suitable for evening events. For delicate girls, dresses with a tight bodice, a high waist and a fluffy skirt are also suitable. The most suitable fabric for such models is an atlas of bright colors.

Full sleeves with evening dresses
The manufacturers and designers should pay attention to tight-fitting dresses with a long sleeve of dark lace. Mature and aged women often think that such a style reveals their chubby and stout figure. On the contrary, the fact is that such dresses look elegant on even mature women.
Keeping the obese figure in mind, opt for fashionable dresses with a high waistline and sophisticated draperies to hide the extra hips and abdomen. Also, pay attention to outfits with a very low waist and a loose top. Subsequently, in the same case, there is also an option to hide the fluffiness of the shoulders with the help of asymmetric top and elegant sleeves-wings. Furthermore, the upper part of the arms can be covered with long chiffon stole with fringe and embroidery.

Conclusion
Evening dresses for girls should be not only beautiful but also comfortable, not restricting movement. After all, a girl always remains a girl, even at a solemn event. Every woman should pamper herself with special treatments such as dip nails, skin services and hair care from the best salons. Therefore, prefer to choose dresses made of soft natural fabrics. Of course, every lady wants to dress like a princess, in a fabulous dress with a long fluffy skirt. However, you would be much more comfortable in a dress-up to the knees.
The most suitable colors for little girls are pastel. You can opt for classic pink or show originality and choose a dress of pearl gray, cream or pale lilac shades. Last but not least, dresses with a high waist and a slightly flared skirt trimmed with ruffles look stunning.