Here's what you should do before applying bb cream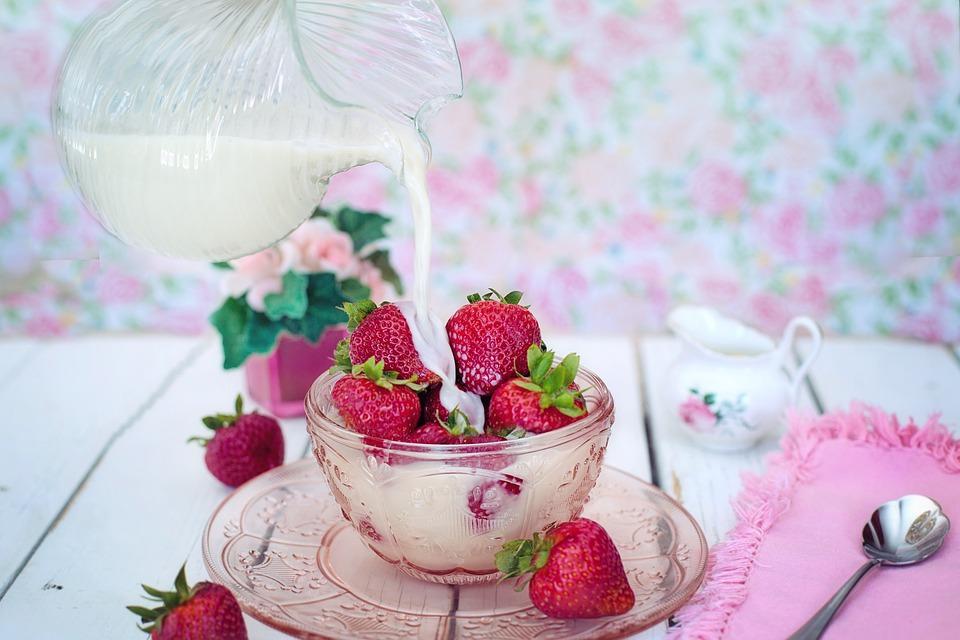 BB-cream is a universal remedy that simultaneously hides skin imperfections and cares for it. This type of cosmetics appeared not so long ago but made a real beauty revolution. BB cream combines the properties of foundation and day creams, performing both decorative and care functions: it corrects the tone of the face and hides minor imperfections, as well as moisturizes and nourishes the skin, heals minor inflammations. The main properties of BB-cream:
Contains SPF filters,

Masks dark spots and evens out skin tone,

Soothes the skin

Some versions include anti-ageing components.
Its universal hybrid formula can replace up to five to six products applied simultaneously - from primer and concealer to sunscreen. Therefore, it is not surprising that today, for many girls, BB cream has become the basis of a basic cosmetic bag, displacing the classic foundation from it. Here's what you need to do before applying BB-Cream.

LEARN ABOUT THE ADVANTAGES AND FUNCTIONS OF THE BB CREAM
The first "western" sample of BB cream appeared on store shelves in 2011, today BB creams are in the lines of almost all major cosmetic brands in the world. The set of basic properties for all BB-creams is the same: the product evens out the tone, hides imperfections, moisturizes, protects against ultraviolet radiation and treats minor inflammations.
BB-cream was created as a multitask, although Korean women used it mainly as a tonal basis, considering the Western counterparts too "heavy" for their thin and sensitive skin. Hence, a feature of most BB creams: they have a light texture, which, however, can successfully hide small redness, acne, enlarged pores, age spots. Moreover, the more layers you apply, the denser the tone.

PREPARE YOUR SKIN FOR IT
Before applying BB, you need to prepare the skin – it should be clean and dry. BB is a tool that can be used without foundation, but in some cases, it is not enough. For women with oily skin, we recommend applying a tonic or lotion first. Owners of dry, dehydrated skin are recommended to moisturize it with a cream beforehand. Here are the best times to wear BB Cream.

KNOW THE DIFFERENCE BETWEEN BB CREAM AND CC CREAM
Following BB-creams, CC-creams appeared on sale, the abbreviation of the latter stands for Color Corrector, "colour corrector". CC-creams have the same properties as BB- (improve both the appearance and well-being of the skin), but also additionally correct skin discolouration.
CC-cream, like BB-, contains SPF filters, cares for the skin and helps to cope with minor imperfections. But also has many differences:
CC-cream is primarily aimed at a colour correction: the product fights against dark circles under the eyes, helps hide redness and pallor of the skin.
CC-cream has less overlapping ability compared to BB-cream, as well as a more delicate texture and pond finish, which allows advising it to owners of oily skin.
Often, CC creams are produced in the form of a white caring balm, when applied to the skin, colour pigments are activated in the composition. This property helps the product better adapt to the skin tone of a person.

CHOOSE THE RIGHT TYPE OF BB CREAM
Even though BB creams have similar properties, you can divide these funds into three additional groups according to different characteristics.

Matting BB cream
Initially, BB creams made in Korea had a matting effect: this camp has a humid climate, so the effect of wet skin in makeup is not too common here. But in the lines of BB-creams in the West, some give a "radiant" effect and matte. The latter is the most suitable option for oily skin.

Moisturizing BB Cream
All BB creams have moisturizing and caring properties, but if you have dry skin, most likely you will need a tool with a "shock" dose of moisturizers in the composition.

CHOOSE THE RIGHT BB CREAM ACCORDING TO SKIN TYPE
Even though BB-cream is a universal remedy, and most of them are designed taking into account the needs of all types of skin, there are some nuances to consider when choosing: then the result will be perfect.

For oily and combination skin
When choosing a BB cream for oily skin, follow the same rules that you follow when buying a regular face cream. First of all, it should have a light texture that will not make makeup heavier, clog pores and provoke the appearance of oily sheen.
Besides, such a BB cream should have matting properties (it's better not to buy the "for radiant skin" version) and, ideally, have an oil-free mark on the tube and plant extracts in the composition. Often oily skin is also very sensitive, and herbal ingredients ensure that the risk of irritation is minimized.

For dry skin
People with dry skin can afford a BB cream with a slightly denser, but at the same time, watery texture: a thick cream can cause even greater dryness. It is not bad if the composition contains hyaluronic acid, glycerin, oils or other components known for their moisturizing and nourishing properties. Also, in the composition, there may be silicone-based ingredients, which will soften the skin and act as a primer.

For normal skin
Even if your skin is of the "normal" type, you may still have a slightly uneven tone, fine wrinkles and slight redness. If you suffer from the first, choose a BB cream with a more fluid texture, and in the other case, give preference to a denser texture and a shiny, rather than a matte "finish". It's also good if the composition contains antioxidants, vitamins C and E – they definitely won't hurt. A cream with strong moisturizing ingredients will also be useful to you, as it will help make the skin surface evener.

Forage skin
If you already have deep enough wrinkles, look for anti-ageing ingredients in the composition: peptides, antioxidants (vitamins A, E, C), hyaluronic acid. And, of course, the texture of such a BB cream should be very light and soft so that it does not clog in wrinkles.

CHOOSE THE RIGHT TONE FOR BB CREAM
Since the first BB creams were made in Korea, they were intended primarily for pale Asian skin and offered only light shades. American and European brands, when releasing their products, expanded the palette, but still, the line of shades of BB creams is much smaller than that of conventional tonal products. As a rule, one brand produces from one to three shades of BB cream, and the reason is this.
One of the main features of BB creams, which distinguishes this category of funds from other tonal creams, is that they have the feature of literally adjusting themselves to skin tone.