Adam Kirwan creates artworks celebrating Australia's outback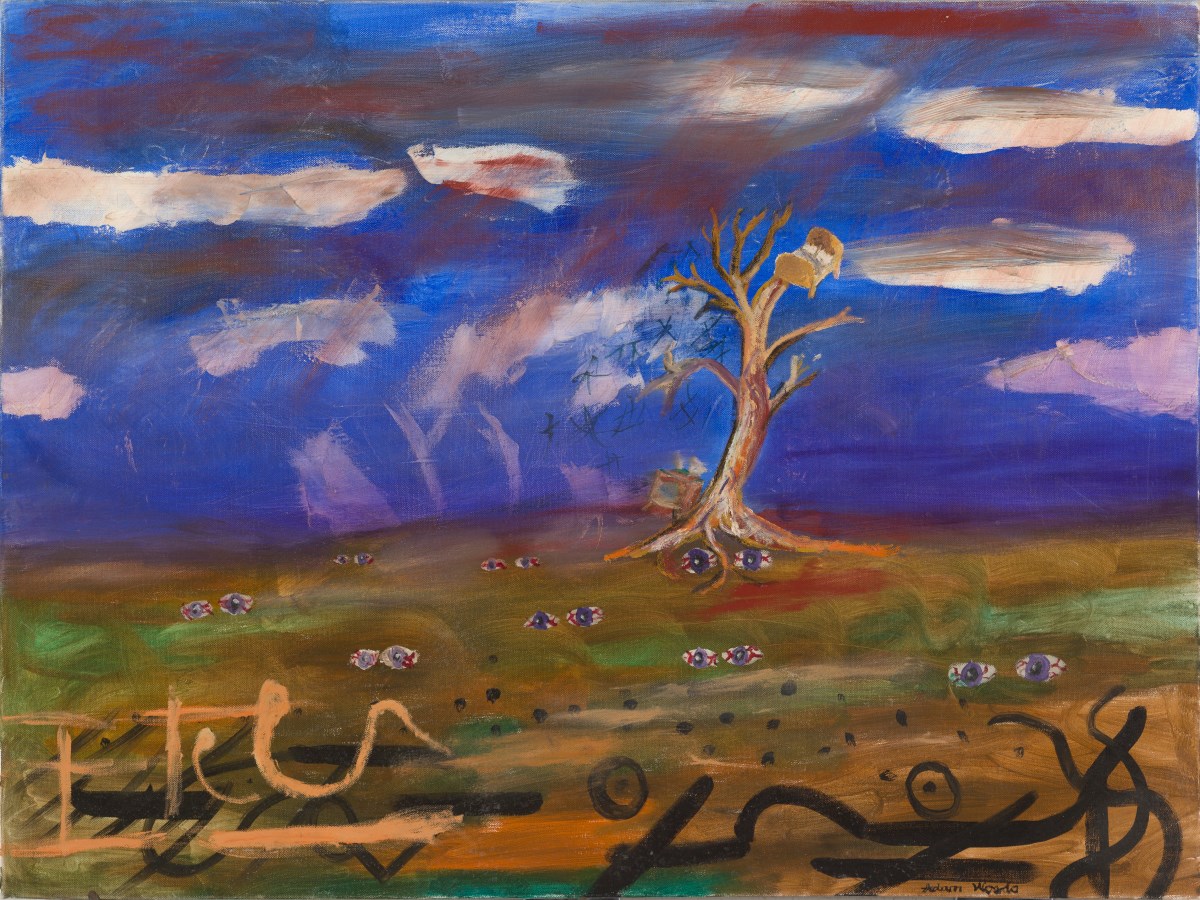 Adam Kirwan is no ordinary Australian.  He is a young man determined to capture the essence of Australia through his unique and inspirational range of artworks. 
Artists are inspired by many things, their surroundings, books they've read, movies they've seen, people they've met.   In the case of young Australian, Adam Kirwan, he paints artworks of classic Australian lifestyle scenes on canvas that he remembers seeing as a child.    Not too many young artists get the opportunity to see the Australian outback like Adam has, and his rare insights are masterfully depicted in a magnificent range of expressive works that blend real scenes with imagined objects.
"I think my upbringing has definitely given me the opportunity to see parts of this wonderful country that many do not get to see," Adam said today.
"I was born in Yass, which is located just outside of Canberra and grew up in small towns across NSW such as Narrabri.   We moved with my dad's work.  
"You get to see the rawest parts of Australia in regional areas.   It's not until you get older that you realise how different regional Australia is to city areas.   The land goes for miles and its rich colours and textures are mesmerising.   Simple objects seem more prominent than usual."
Adam now lives in Victoria, has completed a University Diploma of Visual Arts at RMIT University, and is currently undertaking study in Logistics Management.  Painting started for Adam as a child.  His art consisted of mostly abstract expressive works in earthly dark colours as he imagined objects such as cars into his drawings.  This later became a unique style of painting for Adam, imagining memories and ideas which he put together to create paintings in an expressive way – mixing abstract and objects together.  Adam describes his style as a blend of 'Trans Avant Guard' and 'Surrealism'.
"I've always been creative and loved designing things," Adam said.
"I love landscaping, drawing plans and researching horticultural solutions. I created one of my first creative plans when I was eight years old, designing my grandparents' garden and enjoyed seeing the whole process of plans come to life.
"I'm probably not your typical artist and my works are very different to anything else.   Whether deliberately or not, I've managed to capture the essence of Australia in quite an intriguing way.
"I have already created a collection of works which I am really proud of.   Some of the pieces are quite large and would look impressive in a commercial foyer. 
"I am looking forward to showcasing some pieces in a local gallery too.  
"My aim is to have my own exhibitions."
Adam has already started to develop a loyal following among friends, family and those across his local community with many suggesting it won't be long before Adam's work appears in more significant national and international institutions.    Adam's artworks are available for sale on his website.