7 Benefits of Wearing Heels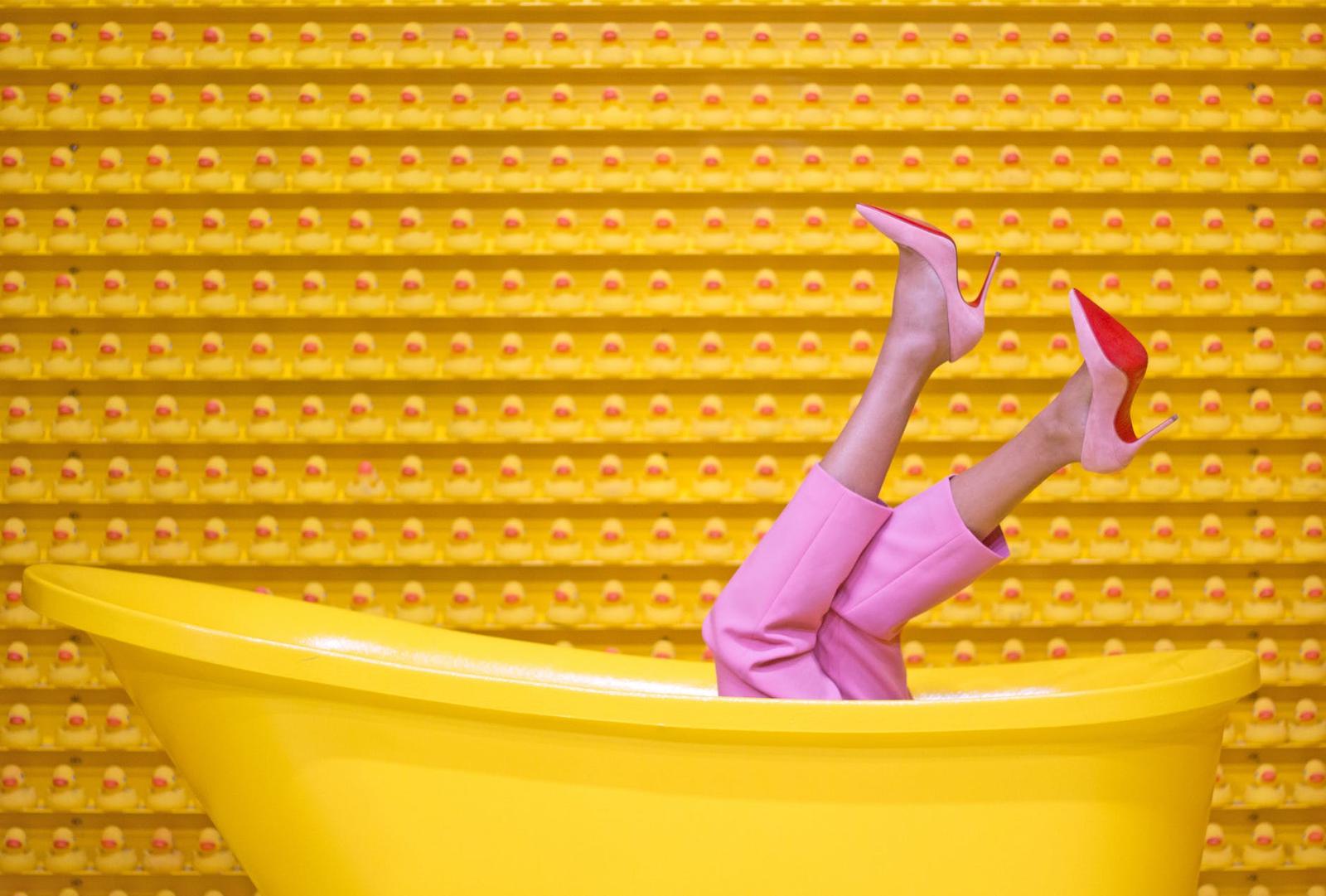 Most of the times, women are not satisfied with their looks. They either say that they are too fat to wear anything or they don't have anything new to wear. A few times, women believe that they are too short or tall; either way, they have several issues with their appearance.
Well, no one is born perfect. People try to make themselves better with time and maturity. Every woman is pretty in her way. However, some manage to look more beautiful than others because of how they carry themselves. It happens because some put extra efforts, or say, the right efforts, to get ready while some don't pay attention to themselves.
The real beauty and charm comes from confidence and accepting one's features. Sometimes, women look more beautiful than they are because they pay attention to enhancing their features. One can easily do it by changing the way they dress up and choosing the right accessories.
Bags, outfits, shoes, heels, and make-up are those things that you need to focus on before you do anything else. Heels are one of the most neglected parts of the overall attire as women hardly care about that part of dressing up.
Why are we emphasizing on the importance of heels? Because to look good, one needs to add them in their shopping list. Apart from that, there are many benefits of having the heels in your cupboard. Read these seven benefits of wearing heels to get an idea of how it can have a strong impact on your personality.
Feminine Touch:
Some women have issues related to how they feel and think of themselves. They feel that their feminine parts are not reflecting who they are. This is a major issue these days. What one can do, in this case, is to wear more feminine clothes that enhance feminine and ladylike features. Add heels with such clothes as they will complement your overall dressing style and will give you a feminine touch. Heels will look at more attractive legs and will give you a beautiful shape.
Self-Confidence:
Confidence is the most important part of a strong personality. It isn't worth the effort of dressing up and getting ready if you are not confident enough. Confidence is the only factor that adds charm to the personality and completes the overall look.
There are many ways to boost and increase the confidence level, first being the belief that you are wonderful and beautiful. The second thing that you need to do is to have a look at your outfit and wardrobe. You need to add smart clothes to your wardrobe and some nice heels if you don't have any. If you want to boost your self-confidence, then think of wearing heels as heels help you with the confidence problem by reducing self-doubts. This confidence is an essential part of our daily lives. Therefore, wear heels to help your self. Walk with confidence and style rather than with fear and worry.
Height of the Person:
Height of a person or their stature is something people base their judgements on. How you look tells a lot about how you feel and get identified as. Short heighten people are always in self-doubts as they often become subjected to jokes. The depression of 'not being good enough' seeps in them.
Wearing heels is the best and only compensatory behaviour. If you want to appear taller and smarter, then heels will work as your life saviour. Wear heels as they make you look very classy while making you look taller than usual. It gives the impression of slimmer and longer legs with a smart body figure. So try to wear heels if you want to stand tall and strong in your office, birthday parties, or club parties.
Style:
People have different definitions of style. Some people define it as a way they see things while others believe that it is a way one carries oneself. Well, the style is everything about you and make you look a lot better. About the heels, heels are one part of the entire style that a person carries. Heels are in fashion, and they will always remain in fashion. Therefore, you are investing your money in heels rather than spending or wasting it. Heels add to the style that the person carries so stay true to this marvellous invention. Not only does it make you look more fashionable than casual shoes, but it also makes you come alive.
Body Figure:
We are born in an era where the media keeps on reminding us about the perfect body figure. We see models, and soon, their perfect-looking bodies become our ideal goal in life. We bought this notion from media, but with time, it became apparent that the health of the person is the most important part.
Well, no matter what your body figure looks like, try to wear heels to look good. Heels will give shape to your entire body figure. There are times when you are not satisfied with your body figure. When a person wears heels, their body figure gets enhanced automatically. Heels lift your butts and help the person in getting a flat belly, hence improving the body figure. A well-shaped body look can be achieved in a few minutes, right through wearing heels and dark-coloured clothes.
Opposite Gender's Attention:
Majority of the women out there find it hard to get attention from their better half or boyfriend. There's one way to solve this problem, that is, by wearing their favourite colour or dress. Men love heels too because they make women look sassier than usual. You can use the magic of heels against men whenever you feel like they are ignoring you. Men love heels on women as they reflect the youthful personality of women. If you want to gain the attention of men, then heels are your lucky charm.
Muscles of the Legs:
The muscles of the legs strengthen up because of wearing heels most of the time. Heels are the best way to workout without having an intention about it or paying much attention. They help you in strengthening the lower parts of the body like legs and butts while walking. This might seem bizarre, but the entire body is in working mode when you walk. Therefore, walk-in style and with confidence, with the knowledge that you are tuning your muscles whenever you're wearing heels.

Conclusion
Heels have a long-lasting impact on your personality and how people see you. It is not a bad idea to follow fashion and heels are always in. Follow these tips to increase your confidence and overall taste of dressing up.