Commercial site management by asbestos clearance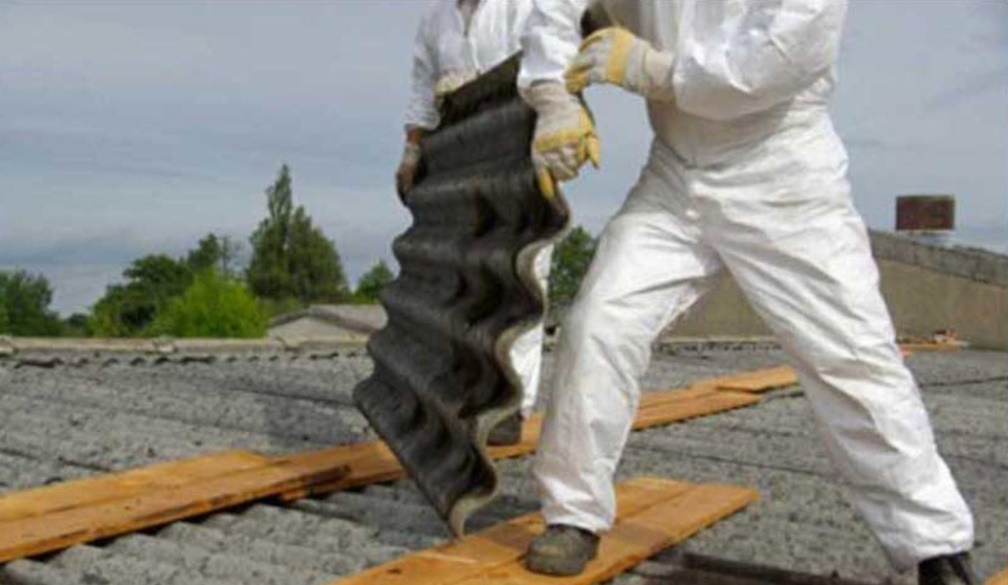 Minerals are solid inorganic substances which are an important chemical part of the food chain, industrial, chemical, and other domestic applications. One of the most important and studied mineral is the asbestos, which is a fibrous silicate compound found in about six version in the world. This compound apart from its all other commercial utilization is best known for being highly carcinogenic in nature. The fibers of asbestos if released intentionally or unintentionally by the process of abrasion can be quite hazardous for the environment as well as for the people. Health conditions, particularly the respirator-related ones like lung cancer are found to have high prevalence in individuals inhaling asbestos. Therefore, asbestos management is extremely crucial and recommended for the well-being of everyone in such asbestos-compromised premises.
The best way to get rid-off mild to excessive asbestos is the application of asbestos clearance practice. This approach mainly focuses on the complete asbestos removal from the exposed premises. As, asbestos is harmful for health, specialized professionals are called-in to perform this task. This clearance inspection validates that the place is either now in safe zone to be entered and use again or not. For example, the field of construction has numerous building tools that are graded as asbestos containing material (ACM), so asbestos abatement is a must. Any material that contains more than 1% of asbestos in them is referred as ACM. So, in accordance to the domain of work it is necessary to set clearance protocols to ensure removal and clearance of all sort of asbestos fibers and impurities from the atmosphere.
Steps to conduct asbestos clearance
All the friable and non-friable components which are present at any commercial workplace must be inspected of asbestos content. This is important for the safety of the working premises as well as the individuals available at the scene. Therefore, most of the public and functional sites like construction, industries, factories, chemical institutes, etc. are investigated and ensured to be cleared of any kind of asbestos amount. Asbestos clearance is the professional approach that is utilized at small and large scale for removal of asbestos containing material (ACM) as well as airborne asbestos. Another name used for this set of asbestos management is asbestos abatement. The proper regulation of asbestos removal has been a blessing for people to avoid the risks of life-threatening diseases like lung cancers.
Asbestos abatement is a common term which involves all kind of necessary procedures to inspect, identify, remove, repair, amend, and encapsulate asbestos suspected materials. The work associated is dangerous; any sort of quack or common man cannot do the job well. Licensed professional asbestos workers are called-in to mediate the inspection properly. There are mainly four prerequisite stages for asbestos clearance which are as follows
Preliminary visit and inspection of the site

Thorough visual investigation

Check for the air monitoring for asbestos traces

Deep thorough and final look over the site conditions
Class and inspections for Asbestos clearance
Asbestos is a carcinogenic mineral compound which is made p of small fibrous silicate entities. There are high chances of its emergence in industrial, chemical, and other commercial fields which are operated with asbestos containing materials. In order to assess the complete evacuation of asbestos from the atmosphere, asbestos assessors are advised to conduct deep asbestos clearance. There are basically two aspects that need to be certificated to render a place safe and sound from asbestos. The two parameters are
Visual monitoring of the premises to eradicate small to large asbestos containing materials

Air monitoring to ensure that air is free from any asbestos residues
Ideally, when a location is considered to be found to have less than 0.01fibers/ml, then it is certified as cleared from any danger limit of asbestos. Asbestos severity differs; therefore, the level of inspection also differs in such cases. Mostly there are two conditions in such cases:
Class A asbestos removal license

Class B asbestos removal license
In the Class A asbestos clearance is indicated towards the eradication of small traces, contamination, and debris containing asbestos. Whereas, in the class 2 asbestos removal, requires the complete inspection and abatement of 10 or more than 10 meter square of asbestos containing materials.
Conclusion
Asbestos clearance is the commercial approach that is done to validate that traces, contamination, pollutants, and airborne asbestos are removed. There are construction sites, factories, industries, and other work stations that are suspected to be affected of asbestos. Licensed asbestos assessors are called-in to conduct asbestos abatement.