Avail of Rezzy Resume Writing Services Today and Get Hired in the Next Days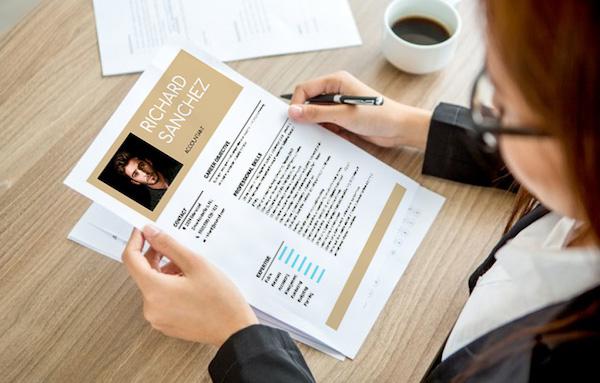 Landing a job is difficult because even landing an interview is challenging with so many competing job seekers out there. It is hard to compete with them with inadequate strategies. The first step to getting ahead is to make the right resume. Having a good resume will give you an edge. It will tell the employer about your skills, educational background, and work experience.
There are different resumes for different settings. Before planning on making one, consider the following:


Find the ideal format for a resume.
Creating a resume is not just compiling your details and simply arranging them as you find fit. Here are some examples of ideal formats:


First is the combination format. It is best for professionals and those who have shifted careers. This format is not advisable for beginners or new job seekers.


The second is the reverse-chronological format. If you are looking for conventional ones, this is the format employers are accustomed to. The problem with this type of resume is that it does not allow space for creativity since it is common.


Third, we have the functional or skills-based format. It is helpful for first-timers or beginners because it emphasizes their capabilities despite their lack of job experience. The downside of this is that the human resources department may sense that you are disguising your background.


There are more resume formats, such as chronological or classic resumes or chrono-functional resumes, depending on which format would be suitable for the company or job you are applying for.
Many job seekers prefer the reverse-chronological format because it shows the HR or employer your work experience and skills. It is convenient to browse because your work experience is arranged in a way that shows the latest ones before your previous ones.


Choosing the best resume template is crucial because many studies have discovered that the template and contents of the resume impact the human resources department or the employer's decision to hire a candidate or applicant. You must not only focus on the design or the format but also on what information you need to include.


Include information about you, such as your contact information and other particulars.
You must be careful about the details you include in your resume. There are things you need to reveal about yourself and things you should keep to yourself. You must not only be knowledgeable about what to include but also the things you must not include.


What information should be in a resume?


First, the most important thing you need to write is your full name. The middle name is optional, though there are women who write their middle names before their last names and are accustomed to doing so.


Second, mobile number. A home phone number is okay, but employers prefer a mobile number so they can contact the applicant anytime and anywhere.


Third, electronic mail addresses Companies or employers nowadays communicate via email, which is more formal.


Fourth, social media links Employers or human resources will likely do background checks, so include a link to your social media (most preferably, LinkedIn).


What information should you exclude from your resume?


First, do not include your birthday so that they will not be biased based on your age. Unless it is a job that requires your age, for example, a bartender or waitress, that requires their employee to be of legal age.


Second, alternate mobile numbers or email addresses. If you have more than one email address, only include one and put in the one you use often or the one with a more formal tone. Do not submit an email address that you used during your younger years.


The professionalism reflects on your email address and may affect the employer's perspective of you. Make sure to use an email address that exists.


Third, depending on the country, you may or may not include your headshot photos.


What information is considered optional?


First, you may leave out your resident address.
Second, you can also leave out your website, if you have one.
Third, you do not need to make a title for your resume.


Include a brief yet catchy resume summary as your heading.
Employers are busy people, and you need to catch their attention immediately with your resume heading. HR people scan resumes on a whim, and if you cannot captivate them in the next seven seconds, your resume will be part of the reject pile. You need to make a powerful impression with the first words on your resume. First impressions last, as they say. Write an opening statement that summarizes the experience and expertise that you can offer the company and would make you a perfect candidate for the position they are offering.


You need to choose the right words for your resume summary. It must be formal and professional. Do away with trending jargon that will not be helpful in your job application. For a professional summary, you may write:


There's a How-Content Writer creative and experienced content writer with ten years of content writing experience and a 99 percent satisfaction rate. Knowledgeable of SEO and writes SEO-optimized content. Flexible and can write articles in any niche on the Anything Blog site.


This kind of resume summary showcases the applicant's skills and experience. The applicant also wrote the name of the employer's site to show that he is applying personally for that site and not give the impression that he is sending the resume everywhere.


Resume writing is made simple through the Rezzy Resume Writing Service. You will have that perfect resume that will surely grab your employer's attention at a glimpse. Avail of the Rezzy Resume Writing Services today and get hired in the next few days.