Manage Casual Employee Terminations with Care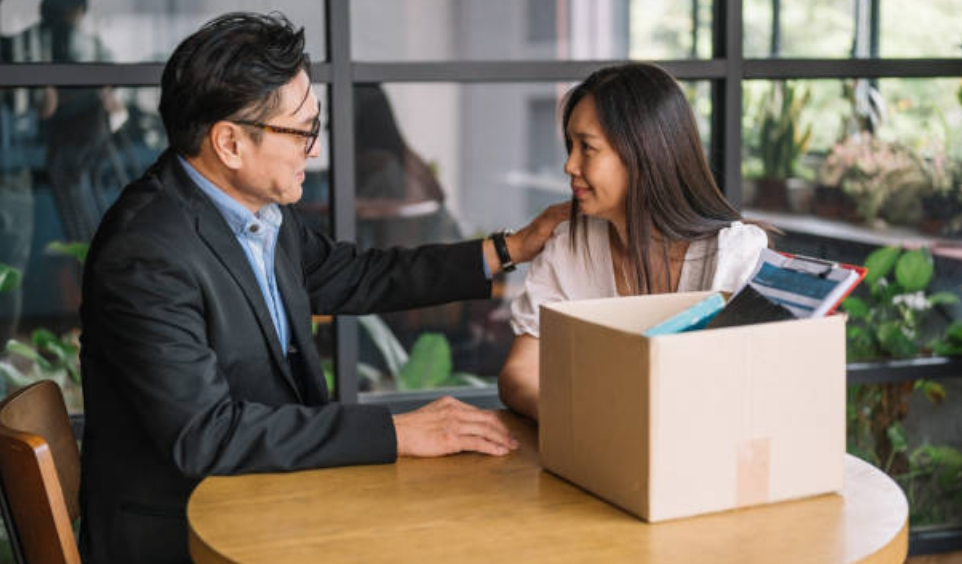 Reasons for Terminating a Casual Employee
Most employees have a contract of employment that outlines the terms of their employment. In the case of casual employees, this usually means they are employed on an as-needed basis and don't have an ongoing commitment to the employer. As a result, employers may find themselves needing to terminate these types of workers for various reasons.
First off, if a casual employee can no longer provide the services or tasks required by the employer due to a lack of skills or experience, then casual employee termination is an option. For instance, if someone was hired on a temporary basis as an administrative assistant but didn't possess adequate computer skills needed for the job, then it would make sense for them to be terminated and replaced with someone who does meet those requirements.
Another reason why employers might need to terminate casual employees is when there is no longer any need for their services due to changes in business operations or circumstances beyond their control such as budget cuts or restructuring. If there simply isn't enough work available for them anymore due to decreased demand from customers or clients, then it makes sense that they will be let go rather than continue being paid without contributing anything back into the business.
Employee Rights and Responsibilities During the Termination Process
Employee rights and responsibilities during the termination process are important to ensure that the employee is treated fairly and with respect. The termination process can be a difficult time for both employers and employees, so understanding what rights and responsibilities both parties have are essential to ensuring a smooth transition.
The first right of an employee during the termination process is to receive proper notice from their employer. In most cases, employees must receive at least two weeks' notice that they will be terminated; this allows them time to plan for their future. The employer must also provide the employee with a written explanation of why they are being terminated, as well as any severance or other benefits that may be available.
The second right of an employee is access to their personnel file. This includes information such as job performance reviews, pay stubs, and any disciplinary actions taken against them during their employment tenure. It's important for employees to review this information prior to leaving so they can make sure all records are accurate in case there's a dispute over employment terms or benefits later on down the line.
Employees also have the right to request unemployment compensation if they were let go through no fault of their own – such as due to downsizing or restructuring.
Procedures for Dismissing a Casual Employee
If you are a business owner, you know how important it is to maintain a healthy work environment for your staff. Having an effective system in place for addressing issues with employees is essential to ensuring everyone is treated fairly and professionally. Dismissing an employee can be a difficult process, so it's important to have procedures in place for dismissing casual employees.
The first step of any dismissal process should be to document the situation leading up to the dismissal. This includes documenting any conversations had with the employee about their performance or behavior and keeping track of any warnings given or disciplinary action taken if applicable. By doing this, you can ensure that each step of the process is documented and that all parties involved are aware of what has been said or done prior to dismissal.
Once it has been determined that a casual employee needs to be dismissed, they should be informed as soon as possible via a formal written letter outlining the reasons for their dismissal. This letter should also include details about what happens next – such as when their final payment will be issued – and information on how they can appeal against the decision if they wish to do so.
Consequences of Unlawful Dismissal of a Casual Employee
The unlawful dismissal of a casual employee can have serious legal, financial and reputational consequences for employers. Despite the lack of job security inherent in casual employment, there are still laws and regulations governing the dismissal of these employees. Ignorance or disregard for these laws can lead to costly litigation and damage to an employer's reputation.
Under Australian law, casual employees are entitled to certain basic rights when it comes to the termination of their employment contracts. An employer must provide reasonable notice or pay in lieu of notice prior to dismissing a casual employee unless there is "serious misconduct" on behalf of the employee that justifies immediate dismissal without notice. In addition, employers must ensure that they do not discriminate against an employee in any manner while they are employed or during the termination process.
If an employer is found guilty of unlawfully dismissing a casual worker, it can lead to costly compensation claims from the dismissed worker or even criminal prosecution for breaking labor laws if applicable. These claims may arise from a breach of contract (not providing adequate notice) as well as any discrimination based on gender, race, religion, etc. which may have been present during their employment and/or dismissal process. Civil court proceedings may also be initiated by the dismissed worker seeking damages for unfair treatment.
Conclusion
Terminating casual employees can be a difficult but necessary decision. It's important to consider the legal implications of such an action and to ensure that you have taken all appropriate steps before proceeding. Additionally, it is essential to provide adequate notice and support for the employee throughout the termination process in order to maintain good working relationships and protect yourself from legal repercussions.